'Nine Perfect Strangers': Why Tony Hogburn's Nickname Is Smiley
In 'Nine Perfect Strangers', Bobby Cannavale plays Tony Hogburn, a former professional football player. The book reveals why Tony's nickname was Smiley when he was an athlete.
By now, fans of the Hulu series Nine Perfect Strangers have gotten to know the characters and why each one is at Tranquillum House. Tony Hogburn is a professional athlete seeking a transformative experience at Tranquillum. He is addicted to opioid painkillers due to a football injury that ended his career. Tony's nickname during his time playing football was "Smiley," but he isn't a very happy character in Nine Perfect Strangers. The book reveals the real reason for Tony's unique nickname.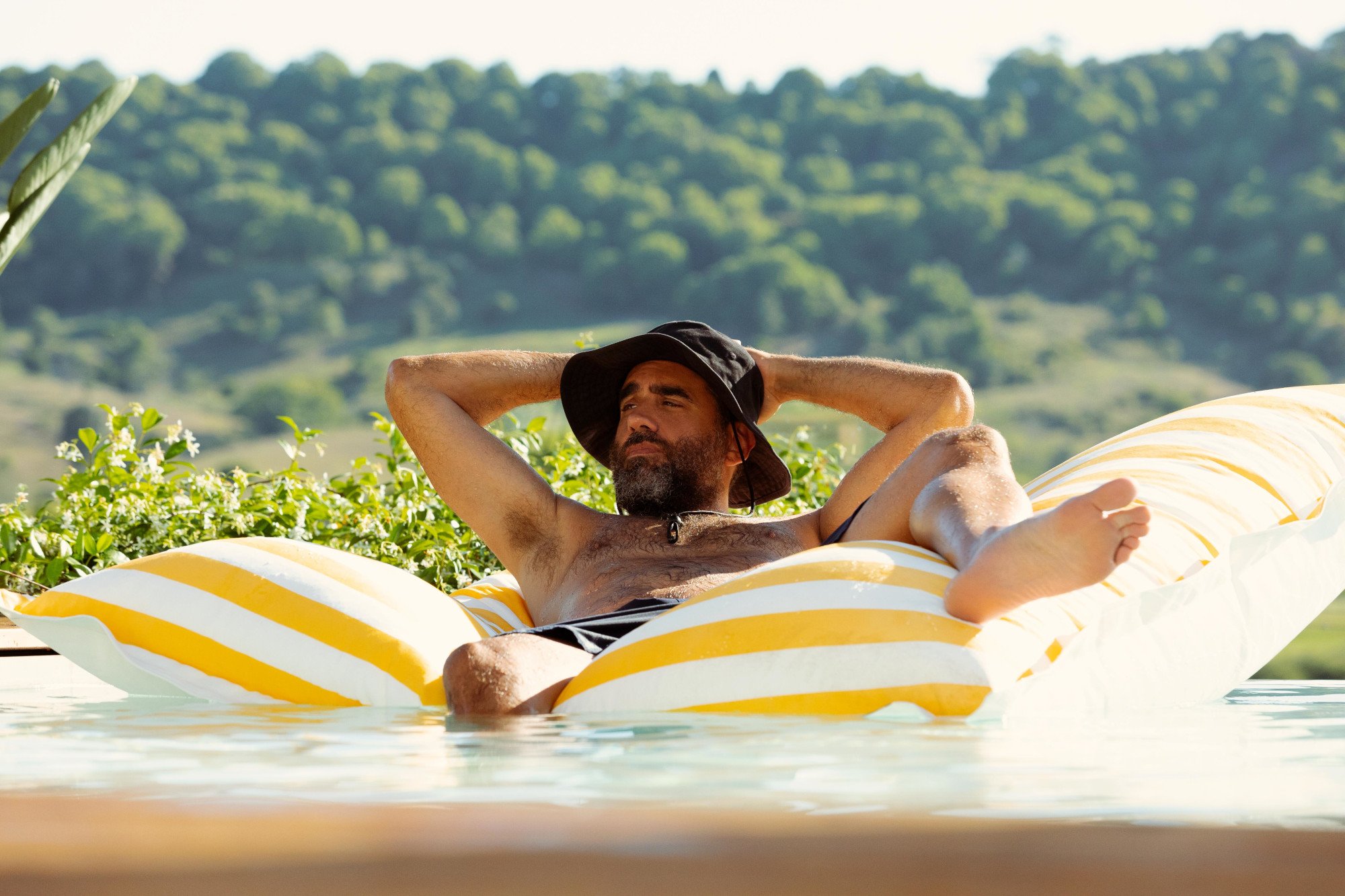 Who plays Tony Hogburn in 'Nine Perfect Strangers'?
Bobby Cannavale plays Tony Hogburn in Nine Perfect Strangers. Cannavale has been acting for quite some time. He has appeared in films such as Marvel's Ant-Man and I, Tonya. Cannavale is also well-known for his recurring roles in shows such as Boardwalk Empire, Will and Grace, and Master of None.
Cannavale is good friends with his Nine Perfect Strangers co-star, Melissa McCarthy. The pair have been in several films together, including the action comedy film Spy and the romantic comedy Superintelligence. McCarthy was even a big reason that Cannavale joined the cast of Nine Perfect Strangers.
Tony Hogburn was a professional athlete
In Nine Perfect Strangers, Tony was a professional football player before a knee injury ended his career. This differs slightly from the book. The Hulu series takes place in California, and in the episode "Earth Day," Ben states that Tony was a tight end for the San Francisco 49ers.
However, the book takes place in Australia and states that Tony was a legend in Aussie Rules Football. In both the book and the series, Tony's nickname as a professional athlete was Smiley. The book goes into more detail about this nickname.
Why is Tony Hogburn's nickname Smiley?
In the book, Frances notices something interesting about Tony while the two are swimming. As Tony opens the gate to exit the pool area, his shorts accidentally slip off.
Frances stared. What in the world? The man had tattoos of bright yellow smiley faces on both his butt cheeks. It was extraordinary. It was like discovering he was wearing a secret clown suit beneath his clothes.

"Nine Perfect Strangers"
This is the reason for Tony's nickname during his time as a professional athlete. The nickname also reveals that Tony was a different person long ago. Before Frances tells the group about his tattoos, Tony says the nickname was because he used to smile a lot. "I was kind of a simple guy back then," Tony says in the book. "Happy-go-lucky." Perhaps this is why he got the tattoos in the first place.
Frances also notes in the book that Tony has a charming smile, on the rare occasion when she sees it. She calls it "the most unexpected, apple-cheeked smile," and both she and Lars compliment Tony on it. It seems like Tony was undoubtedly a very happy person before his injury ended his athletic career.