'Nine Perfect Strangers': Tranquillum House Is a Real Place Fans Can Stay
Find out how you can book your stay at the real Tranquillum House from the Hulu series 'Nine Perfect Strangers.'
Nine Perfect Strangers is Hulu's latest miniseries based on Liane Moriarty's best-selling novel of the same name. The star-studded cast includes Melissa McCarthy, Nicole Kidman, Luke Evans, Samara Weaving, and Michael Shannon. Many of those who have seen Nine Perfect Strangers wonder — is Tranquillum House an actual resort? 
As it turns out, the fictional Tranquillum House is based on a real retreat in Australia. Here's where to find the real-life Tranquillum House so you can book your stay.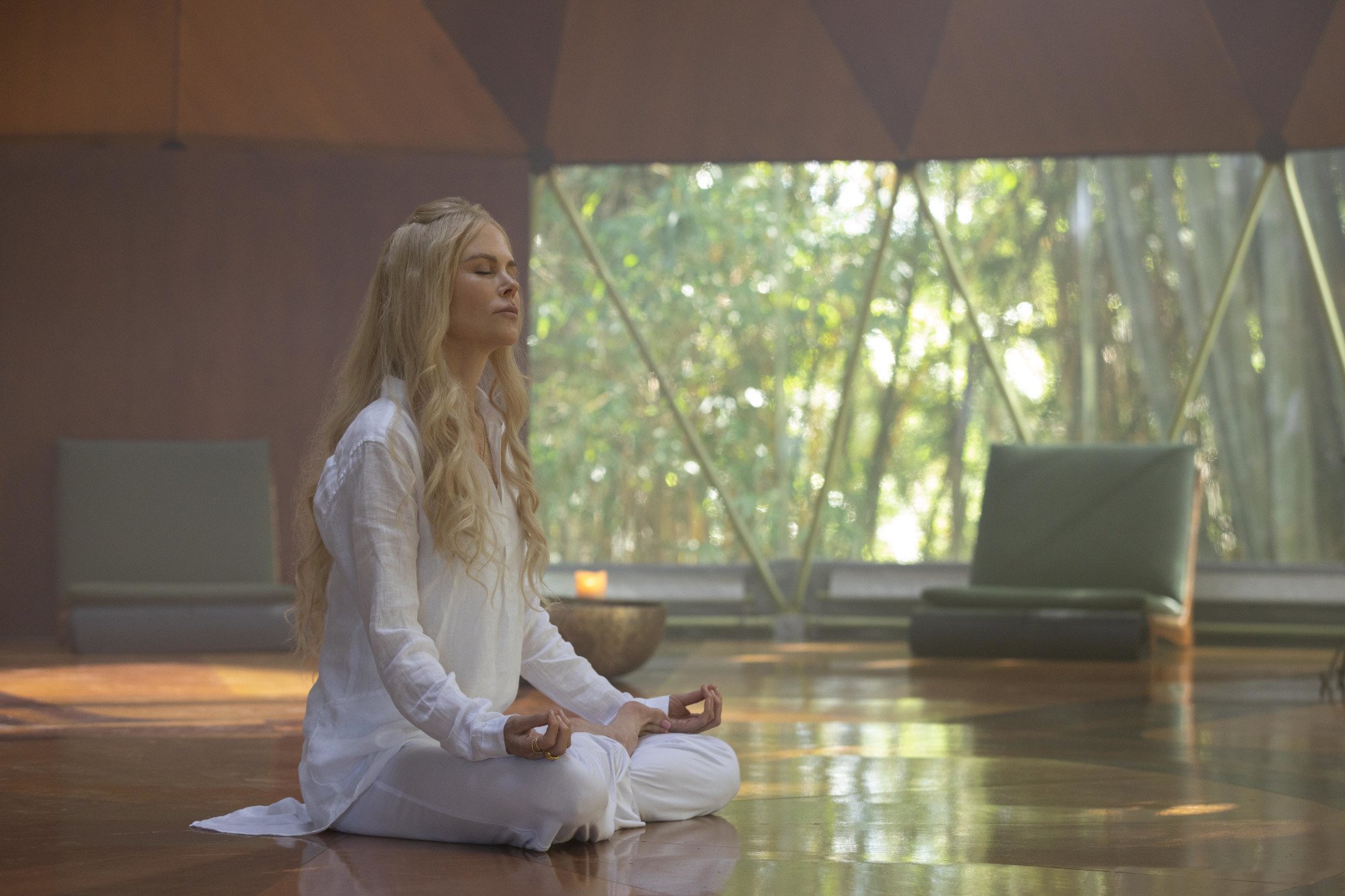 What is Tranquillum House in 'Nine Perfect Strangers'? 
In the book and Hulu series, nine city dwellers seek to get away from the hustle and bustle of their lives and relax at Tranquillum House. The resort is toted to the nine as a wellness retreat. As such, each guest shows up hoping to "fix" something they feel is wrong in their lives. From an addiction to painkillers to failed relationships and beyond, Tranquillum House appears as the answer to any and all problems.
Throughout each episode of Nine Perfect Strangers, viewers start to realize this "resort" is anything but tranquil. Fortunately, the real-life Tranquillum House offers rest and relaxation to patrons.
Tranquillum House was created in two locations in Austrailia
According to Architectural Digest, showrunners originally planned to film Nine Perfect Strangers at a wellness retreat in Los Angeles with exterior shots from Big Sur. But when the pandemic hit, plans for the show moved to the newly built and secluded retreat estate, Soma, located in Australia's idyllic Byron Bay.
Soma is one of two locations used to bring Tranquillum House to life. The second is Lune de Sang, a timber plantation owned by glass artist Andy Plummer and his wife, Deirdre. Lune de Sang boasts four sheds, a private residence, and other structures built by the Sydney-based firm Chrofi. 
Production designer Colin Gibson knew Plummer's property would be perfect in achieving the poignant subject matter of Nine Perfect Strangers. "We'd already decided that reflection would be a theme, given that's really what meditation is supposed to be," Gibson tells the outlet. "Us taking a chance to reflect on our lives." 
'Nine Perfect Strangers' fans can stay at Soma, the real-life Tranquillum House 
If you've watched Nine Perfect Strangers and dreamed of booking a Tranquillum retreat, you can. Soma in Byron Bay "is a contemporary oasis purpose-built to serve as a sanctuary for retreats and immersive experiences with a goal to elevate creativity and consciousness." 
With rooms and common areas identical to the ones the characters from Nine Perfect Strangers stay in, Soma is the ideal retreat for fans of the Hulu series. Soma currently offers four retreat options with themes in masterclass, meditation, advance rounding, and re-design. 
New episodes of 'Nine Perfect Strangers' on Hulu 
Nine Perfect Strangers will have eight episodes total. So far, four are available on Hulu: "Random Acts of Mayhem," "The Critical Path," "Earth Day," and "Brave New World." The remaining episodes will come out as follows: 
"Sweet Surrender" – Sept. 1
"Motherlode" – Sept. 8
TBD – Sept. 15
TBD – Sept. 22
Episodes 7 and 8 of Nine Perfect Strangers remain nameless, likely because they contain spoilers. Catch up on the released episodes of Nine Perfect Strangers now.