'Nine Perfect Strangers': Where You've Seen Actor Manny Jacinto Before
Since its Hulu Original premiere on August 18, fans have not been able to stop talking about Nine Perfect Strangers, making another Liane Moriarty novel a big hit on the small screens. In fact, the show broke a Hulu Original record! Not just because the stories are jam-packed with mystery and personal struggles many of us can relate to, but the series attracted some serious talent.
Aside from superstars Nicole Kidman and Melissa McCarthy, one notable up-and-comer gaining traction in Hollywood is Manny Jacinto, who plays Yao in Nine Perfect Strangers. And, yes, you have seen him on another hit series!
Jacinto's breakthrough role was as Jason in 'The Good Place'
Many fans now know him as the good-hearted Yao from Nine Perfect Strangers since its recent premiere, but Jacinto has actually been in more than 30 other projects. His very first role was as Kenji in a 2012 Short called Broken Sword: Shadow of the Blade. However, he has since made appearances in hit series like Once Upon a Time, Supernatural, Bates Motel, and The Good Doctor.
None of them heightened his career like his role as Jason Mendoza in the Netflix Original, The Good Place, though.
Receiving a leading role in the series, Jacinto played Jason, introduced to viewers in The Good Place — which is actually The Bad Place — by Michael as Jianyu: a "Buddhist monk [who] kept a vow of silence." Jason went along with this mistake to hide that he was actually a pretty bad person on Earth.
We learn that the truth is, he's a failed DJ with a lot of terrible ideas. He isn't very smart, either. What's more, he gets into criminal activity that leads to him being locked in a sealed safe — leading to his death. A big difference from the Buddhist monk we thought he was.
Although the roles are similar on the surface, they're entirely different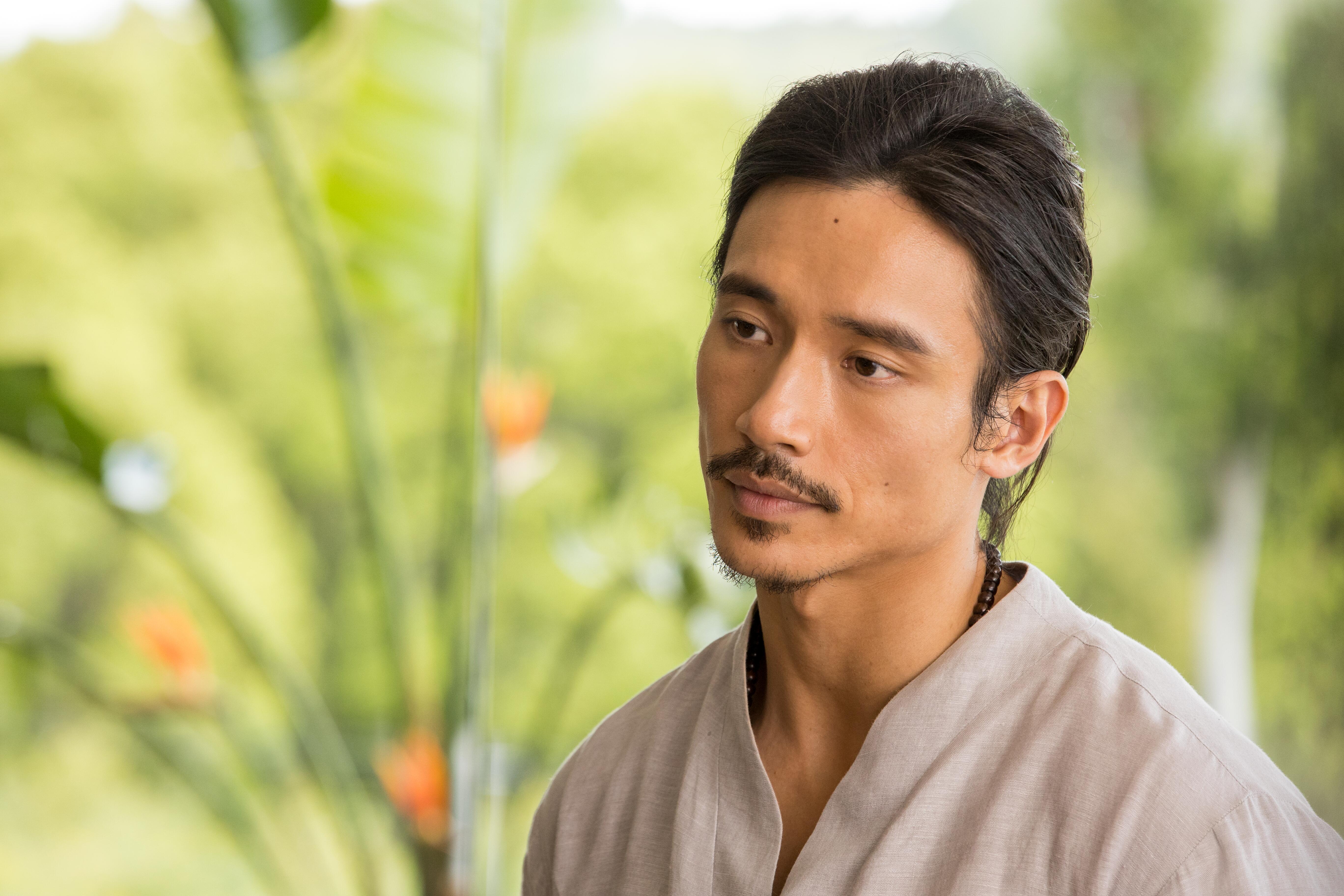 From afar, Jacinto takes on a similar role as his Hulu Original debut in his latest series — except instead of monk, he's a Tranquillium House wellness worker. Other than growth as a person throughout the series, the two roles are completely different from there.
Unlike his role as Jason, Yao in Nine Perfect Strangers is a genuinely good person who gets wrapped up in an unexpected mess. Masha, the Tranquillium House owner, 'saved' Yao when he was at a low point in his life. For this reason, he is willing to follow her to the ends of the Earth — at least until he realizes just how crazy and dangerously committed she is to her psychotherapy.
So, what are the major differences, specifically? Jason was a selfish and unintelligent DJ that pretended to be a monk. Yao, on the other hand, was a genuinely good person who began his career saving lives as a paramedic and came into the wellness center ready to truly help the guests better themselves and their lives.
You haven't seen the last of Jacinto
Fortunately, The Good Place and Nine Perfect Strangers is only the beginning for this up-and-comer. You'll certainly be seeing more of Jacinto in the coming years. While it's too soon to tell if we'll get another glimpse of him as Yao for a season two, the TV star has some other projects in the works.
According to IMDb, he's currently working on two more projects — Top Gun: Maverick (completed) and I Want You Back (in post-production). It hasn't been announced what roles he'll play exactly, but you can rest assured you'll see him in them.
Of course, we know there will be more from there, too. The truth is, Jacinto is a very talented actor with a range of character capabilities. We've already seen him play a goofy, dimwitted role and later a more serious one. We can't wait to see what's next!
RELATED: 'Nine Perfect Strangers': Manny Jacinto Shares How He Achieves Wellness