Nivea Shares How She Learned She and Lauren London Were Pregnant at the Same Time By Lil Wayne
Fans have always wondered how Lil Wayne managed to juggle relationships with his fiancé Nivea and ATL star Lauren London simultaneously. Things came to a head when both women became pregnant at the same time. Wayne had to come clean about the devastating news. Despite such, Nivea says London became one of her best friends.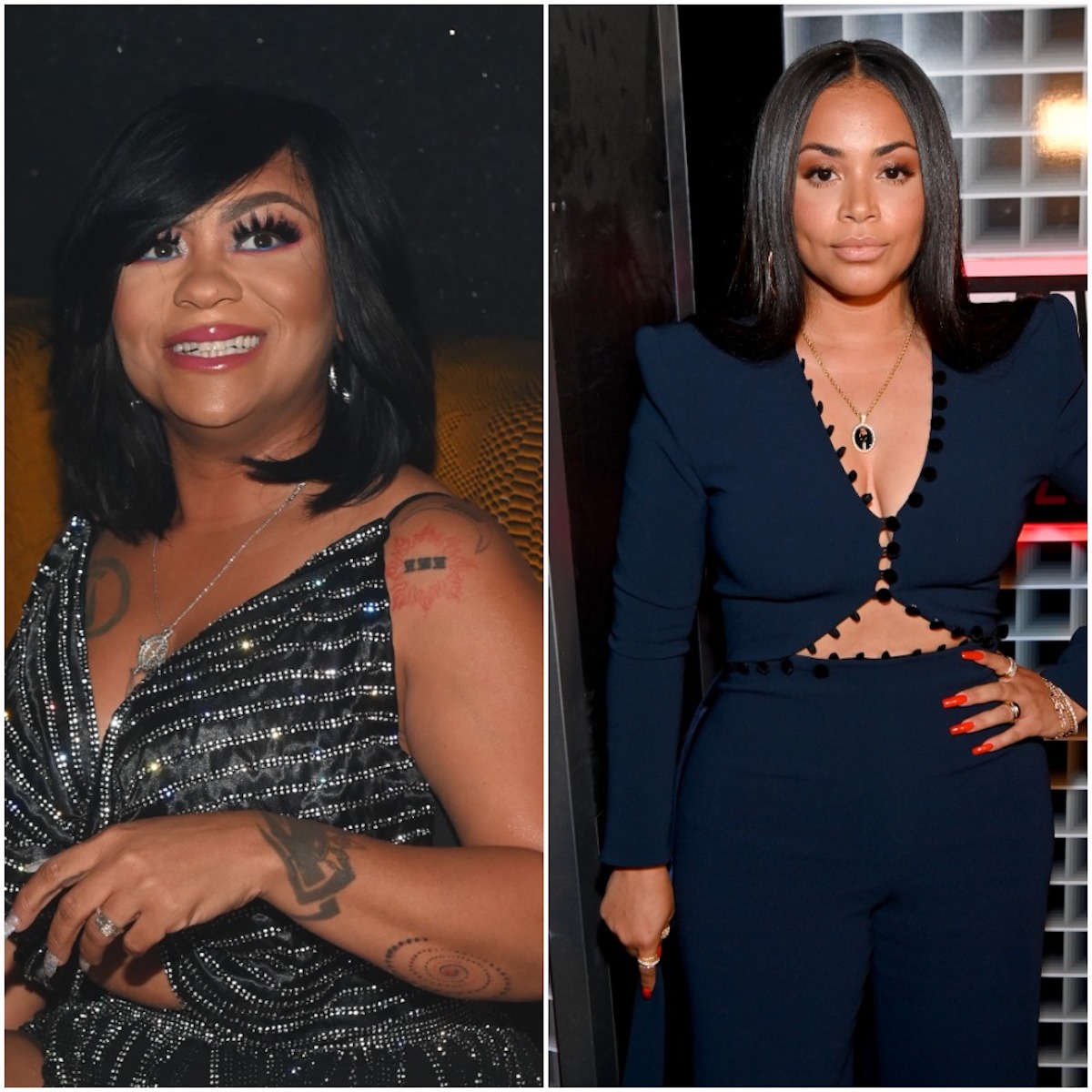 Lil Wayne told Nivea that Lauren London was also expecting his child
Nivea and Wayne dated on and off for several years. During one stint of reconciliation, Nivea was excited to be with him but still took their relationship as slow as possible considering she had children. 
This time around, Nivea was a mother of three and newly divorced from singer and songwriter, The Dream. She split her time between Atlanta and New Orleans to spend time with Wayne and nurture their relationship and ended up getting pregnant. The couple were excited as they'd previously suffered a miscarriage earlier on in their relationship. Nivea says the pregnancy was planned.
RELATED: Lil Wayne Is Reportedly Engaged! Who Is His Fiancée?
But the happiness was quickly interrupted when Wayne revealed heartbreaking news.
"He told me to sit down and told me Lauren London was pregnant," she told Kandi Burruss on Burruss' YouTube show On That Note. "Even through all of this, I was trying to still [work it out] because I believed he loved me and I loved him. And then it just got to a point where I got everybody on the phone for the first time…and I was like, 'How everybody pregnant and I got a ring?'"
Despite the mess, she says she and London became like sisters and bonded over their shared experiences. She says London was her biggest supporter, helping her cope with the death of her mother during her pregnancy. The two women remain close today.
It wasn't the first time Lil Wayne broke Nivea's heart
The former couple met as teenagers when Wayne arranged a studio session for the two. He told her management that he wanted to do a collaboration with the singer, but once Nivea arrived he told her the truth.
"He was like, 'I don't wanna do no song with you, I just want your number,'" she said. The two were both at the top of their game in the music industry and bonded over such.
After he convinced her to take a break from music, she moved from Atlanta to his hometown of New Orleans to be with him. But she was crushed when she discovered that despite living together, he reconciled with his childhood sweetheart and daughter's mother.
"Although everyone loved me, they were like, 'They should be together,'" she said of Wayne's circle pressuring him to get back with his ex, Toya Wright. "I'm just sitting there, like, being a housewife. All of a sudden — this is kind of funny — he was like, 'I ain't never stay in an apartment before. Let's get an apartment!' So we move out the house and get an apartment. I didn't realize he did that to move Toya back in the house.'"
Luckily, the two remain good friends and co-parents.