'No Country For Old Men' Got Something Wrong About Serial Killer Anton Chigurh, Criminologist Says
While many deem No Country for Old Men's Anton Chigurh one of the most realistic villains, a criminologist revealed there's one trait of his that doesn't quite ring true.
No Country for Old Men is a crime thriller film that was released in 2007. It was one of the most acclaimed movies of the year. Critics and fans alike praise the depth of the acting and the incredible character development.
The antagonist of No Country for Old Men is the character of Anton Chigurh, a deranged hitman who seems to have no compassion or remorse. A psychotic killer with a taste for destruction, Chigurh made an impact on audiences — and won actor Javier Bardem multiple awards.
Interestingly enough, while many have deemed Chigurh to be one of the most realistic villains, a noted criminologist went on the record in August 2021 to reveal that there's one trait of Chigurh's that doesn't quite ring true for him.
Javier Bardem played Anton Chigurh in 'No Country for Old Men'
Anton Chigurh is introduced fairly early in No Country for Old Men. The hitman was hired to retrieve money from the site where a drug deal has gone wrong. Chigurh begins a relentless quest to recover the missing funds, killing multiple people along the way with intense precision.
Chigurh has several unsettling signatures, including an odd, bob hairstyle, and a habit of flipping a coin in order to decide the fate of his victims. Bardem's role as Chigurh earned him an Academy Award, a Golden Globe Award, and a British Academy Film Award.
Many pop-culture fans consider Chigurh to be one of the most iconic and unsettling film psychopaths of all time. However, according to criminologist David Wilson, he isn't the most accurate onscreen example of a serial killer. 
What did criminologist David Wilson say about Anton Chigurh?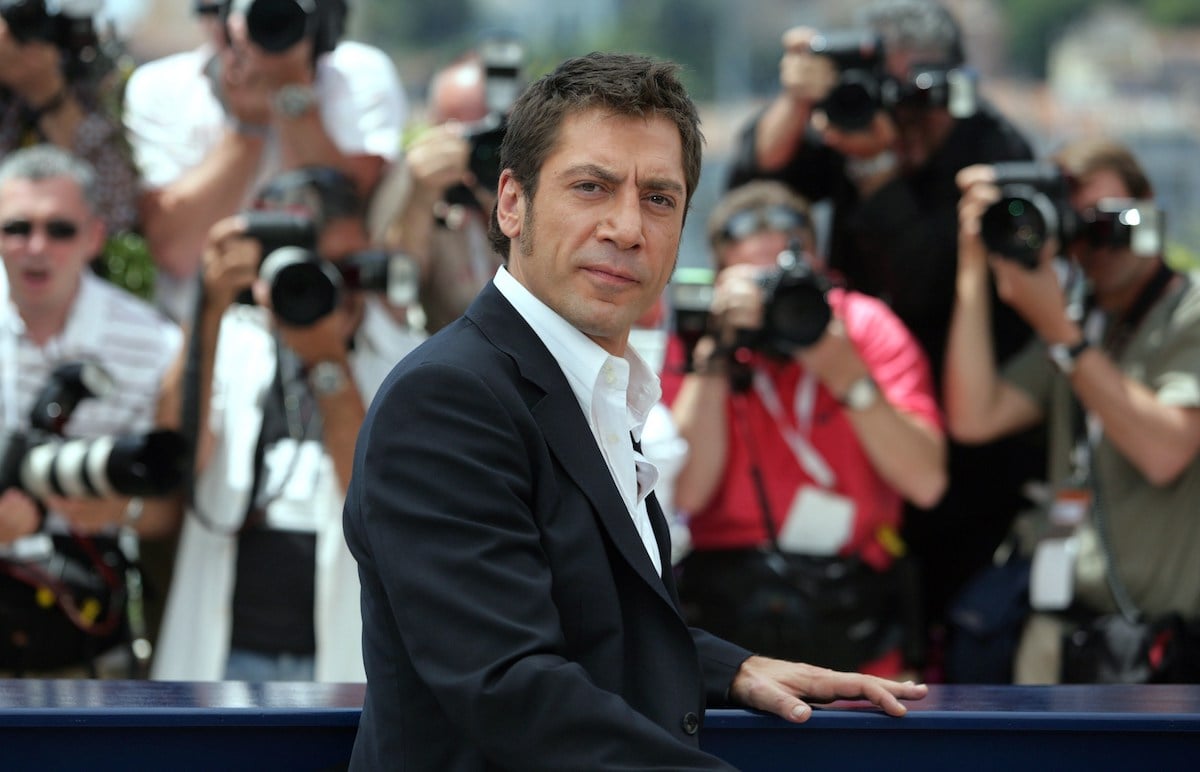 In an August 2021 interview with Vanity Fair, criminologist David Wilson revealed his thoughts on Anton Chigurh. Wilson noted that Joel and Ethan Coen, who wrote and directed No Country for Old Men, got one element of Chigurh's character "completely wrong."
As Wilson describes, "If somebody like Javier Bardem's character existed in real life, he wouldn't need to kill, because he's so powerful and in control anyway."
"He'd be running multinational corporations," Wilson said. "He'd be running for president. He doesn't need to get his kicks through killing people in gas stations. It just doesn't hold water for me. 
Some experts disagree with David Wilson's assessment of serial killers being 'losers'
Earlier in the same video, when breaking down the character of Norman Bates in the classic film Psycho, Wilson discussed how most serial killers and psychopaths, in his experience, are "beta males."
Wilson noted that these beta males are usually trying to become alpha males — a process that can lead them to commit serial murder. "They are often losers," he said. Interestingly enough, not everyone agrees with Wilson's assessment that serial killers tend to be dysfunctional "losers."
According to a report from Scientific American, the majority of serial killers tend to be relatively "normal" looking individuals. They are able to function in society without standing out in a real, meaningful way.
The report notes that since these serial killers seem so innocuous, they are able to evade law enforcement for longer periods of time. On many occasions, their families and friends don't even notice that anything is amiss. Certainly, each case must be handled on its own merits. But it is clear that there are several schools of thought when it comes to standard serial killer behavior.