No Duggar Family Members Congratulated Derick Dillard on Recent Law Certification
Derick Dillard, Jill Duggar's husband, has been in school getting a degree in law since 2018. Recently, he posted his latest achievement with his degree. Only estranged cousin Amy Duggar and Jill Duggar commented on the post.
Jill Duggar and Derick Dillard are on the outs with the Duggar family. And since leaving Counting On, Derick's been quite vocal in why he dislikes the show and doesn't associate with the Duggars anymore. Now, he just made a huge accomplishment when it comes to law school — and none of Jill's family interacted with the Instagram post. Here's what's going on.
Is Derick Dillard still in law school? It seems he graduated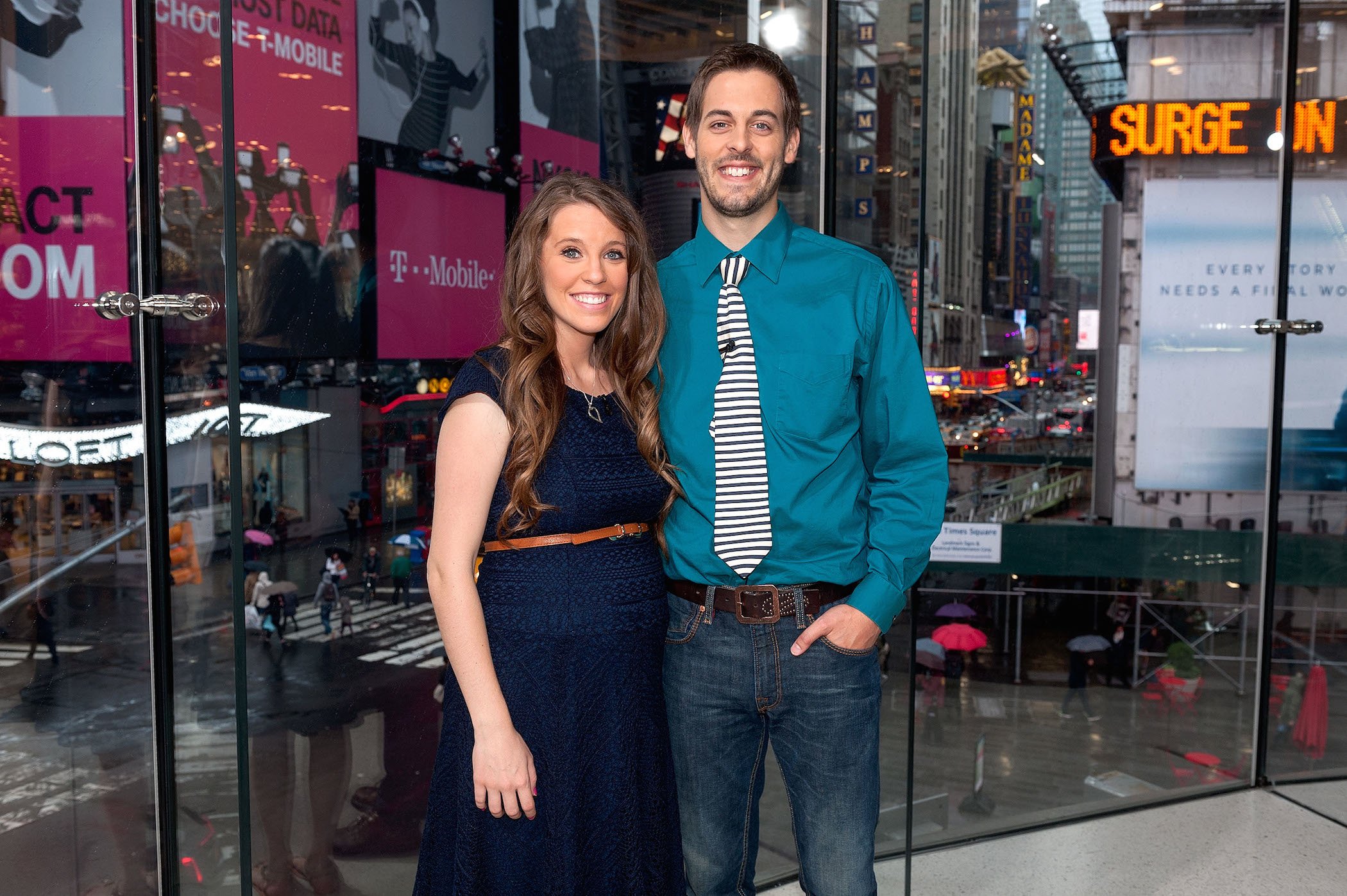 Not every member of the Duggar family chooses higher education, but Derick made the choice to attend law school years back. Back in 2018, Jill made the announcement on her family website. "We will be remaining stateside for now as Derick is beginning law school at the University of Arkansas," she wrote. "We look forward to seeing how God will continue to direct our family in this new chapter of life!"
By August 2020, Derick was entering his last year of school. And fans continue to wonder what he'll use his degree for. Derick even took to Twitter to explain why he's getting his degree in law. "Help people who are taken advantage of, among other things," he told a fan.
Some fans have also speculated that Derick might use his degree against the other Duggars. The Counting On star's been quite outspoken against Jim Bob Duggar. According to Derick, Jim Bob doesn't allow Jill in the family home without his permission, and he doesn't want Jill to interact with her younger siblings.
No one from the Duggar family congratulated Derick Dillard after recent post
It looks like Derick's finishing up law school. On March 18, he posted a photo to Instagram showing him pointing to a certificate. "Like many states, Arkansas certifies students to represent people in all aspects of their case & appear in court on their behalf," he captioned the post. "I'm thankful to serve clients through the UA legal clinic!"
None of Jill's immediate family commented on the post. Amy Duggar, a Duggar family cousin who's spoken against Jim Bob and Michelle, left a sweet note, though. "Congrats!!" she wrote. "Time to celebrate!"
Jill also wished Derick well, of course. "Love you and everything you're doing!!" she added. "That's my man! So proud of you babe! And praise the Lord for bringing you this far! I know He will carry you through the rest of the way!"
Why did Derick Dillard leave 'Counting On'?
Fans of Counting On noticed long ago that Jill and Derick aren't with the rest of the Duggars on the show. So, why did they leave? It was initially reported that Derick was fired from TLC for posting transphobic tweets about network co-star Jazz Jennings. Now, Derick and Jill claim they left on their own accord.
"We left the show three years ago now because, basically, our family goals that we had for ourselves didn't align with what we found out … we ended up finding out that we didn't have as much control over our lives as it related to the show," Jill said in a YouTube video. "We had to make a decision at that time to put the show aside to pursue our own goals."
Will the couple ever return to the show with the rest of the Duggar family? They noted they're open to the idea, but a lot would have to change. For now, it looks like Derick's focusing on his career — and Jill's cheering him on.
Check out Showbiz Cheat Sheet on Facebook!