No, 'Fixer Upper' Stars Chip and Joanna Gaines Aren't Feuding With 'Home Town' Hosts Ben and Erin Napier
HGTV fans can't help but make comparisons between the Gaineses and the Napiers.
There are quite a few differences between Fixer Upper and Home Town. Yet fans always noticed similarities between Joanna and Erin. These constant comparisons have even sparked rumors of a feud between the two women.
Is there any truth to the rumors, or can the Fixer Upper host coexist peacefully with Home Town's renovation star?
'Fixer Upper' getting canceled left a void on HGTV
Chip and Joanna Gaines got famous for renovating older properties in Waco on their hit series, Fixer Upper. The duo canceled the series at the height of their popularity.
That forced HGTV execs to find a replacement series to fill the void. With that, Ben and Erin Napier entered the scene with a show that was strangely reminiscent of Fixer Upper. But it had differences too.
Sources reported a feud between Joanna Gaines and Erin Napier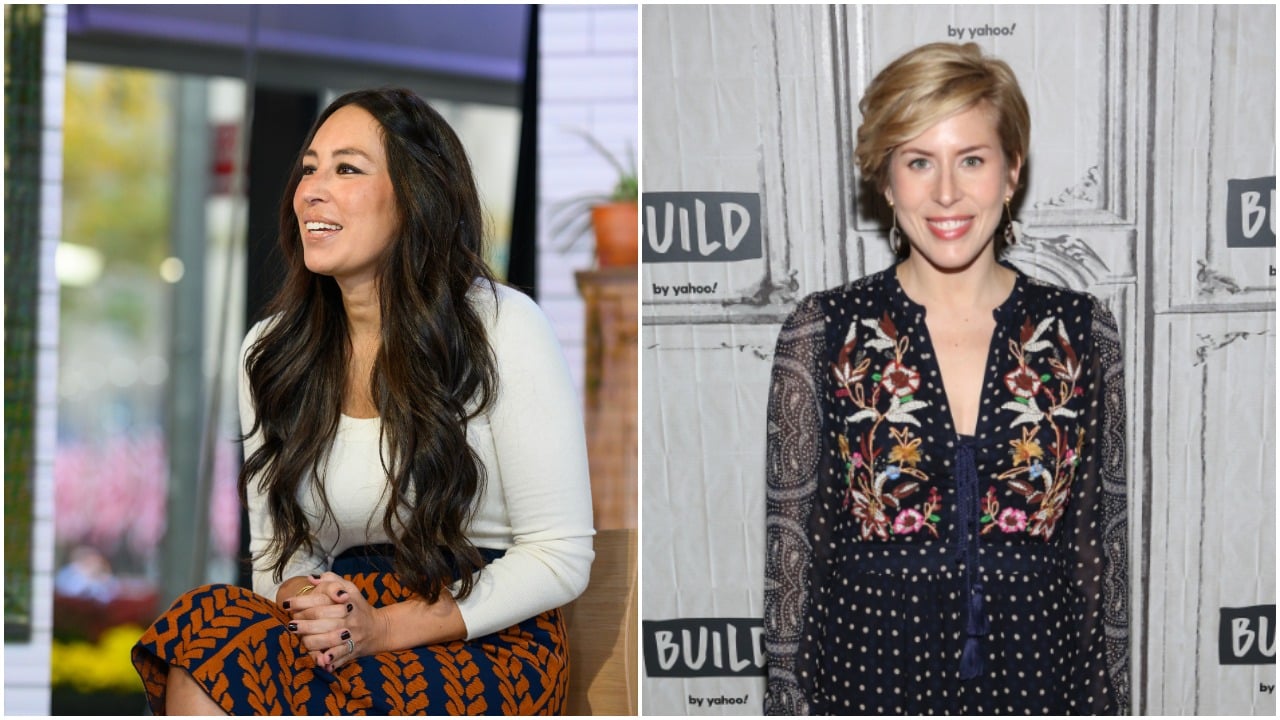 The drama began when OK! Magazine published a story documenting drama between Joanna and Erin. The unnamed source said tension began when Home Town got pitched as a replacement for Fixer Upper.
"When Chip and Jo left the network, execs scrambled to find a carbon copy. In Chip and Jo's estimation, Erin and Ben don't even come close," the insider claimed.
And the comparisons didn't stop there. Apparently, the source said the Gaineses were becoming irritated with how much the Napiers had in common with them. Both hail from small towns and opened retail stores after becoming HGTV famous.
There's no credible evidence of a 'Fixer Upper' vs. 'Home Town' feud
According to Gossip Cop, a rep for Gaines shot down the rumor outright. They said, "The 'rivalry' these 'sources' speak of is literally non-existent."
The rep allegedly elaborated, saying, "Chip and Joanna adore Ben and Erin, and have nothing but respect and admiration for the work that they do. They're friends, actually, and any reports inferring otherwise are completely false. This is a non-story."
Fans shouldn't believe that the Napiers and Gaineses are engaged in any kind of rivalry. It turns out the home renovation world has plenty of space for both tv shows.
Joanna Gaines and Erin Napier have different styles on HGTV
Fixer Upper is back on television now via the discovery+ streaming app and will eventually be premiering the reboot, Fixer Upper: Welcome Home, on Magnolia Network when it launches in 2022. Seeing the Gaineses back to renovating only further proves that Home Town and Fixer Upper can peacefully coexist.
For one thing, the Napiers renovate older homes in Laurel, Mississippi, which is not close to the Gaineses' hometown of Waco. Also, Erin has a different style compared to Joanna. While Fixer Upper popularized modern farmhouse chic, Erin's style is not the same.
The look of Home Town renovations is known as "grand millennial style." This style brings new life to a retro aesthetic and has a lot more detail than Fixer Upper's more minimalist looks.
Overall, it serves as further proof that the Gaineses and the Napiers both belong in the design world.