No, 'Jeopardy!' Champ Buzzy Cohen Wasn't Smiling at the Contestants He Beat
Buzzy Cohen is one of the most memorable contestants to ever stand at a podium on the famed Jeopardy! set. An advertising music executive from Los Angeles, Cohen's approach to the game show divided viewers. Teasing host Alex Trebek in between clues, some fans noticed what appeared to be Cohen smiling at the Jeopardy! contestants he'd defeated.
However, the real reason for his smile is much less sinister. Keep reading to learn more about Cohen and find out who he was really smiling at while taping "America's Favorite Quiz Show." 
Buzzy Cohen goes on 'Jeopardy!' in 2016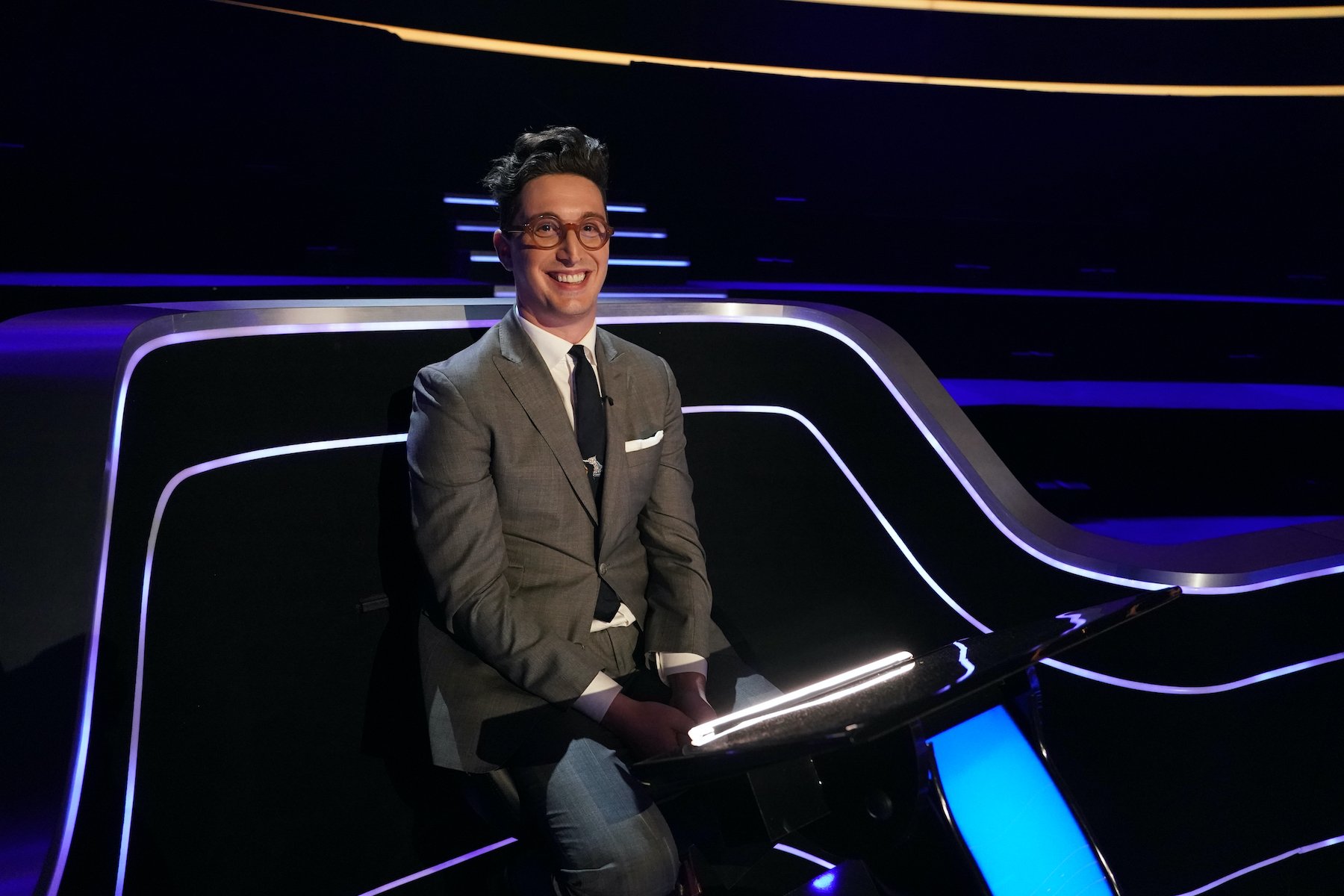 Making his Jeopardy! debut in 2016, Cohen garners a lot of attention for his approach to the game. He doesn't jump around the board like contestant Arthur Chu. Cohen teases longtime host Alex Trebek in between clues and makes GIF-worthy hand gestures when he gets one right. 
If that's not enough, he draws even more attention when he wagers exactly $0 in Final Jeopardy after coming out on top in the previous two rounds. "What is see you tomorrow, Trebek?!" and "Who is you aren't rid of me yet, Trebek?" are the playful responses he writes down instead. 
He wins 9 games in a row
With Trebek calling him "Mr. Personality," Cohen goes on to win nine consecutive games. He exits the show going home with $164,603 in prize money. Thanks to his antics and colorful suits, Cohen returns to Jeopardy! in 2017. He competes in the 2017 Tournament of Champions and wins.
He goes back to the game show yet again in 2019 to take part in Jeopardy! All-Star Games where he ultimately loses out to champion Brad Rutter's team. 
Buzzy Cohen smiles at his family, not 'Jeopardy!' contestants he's defeated
After his first appearance on Jeopardy! came to an end in 2016, Cohen did as any memorable contestant on the game show does; he discussed his time on the program with the media. During one such interview with Vanity Fair in May 2016, Cohen dispelled the notion viewers had about him appearing to smile at contestants he beat during his first week on the show. 
Turns out, Cohen's wife, sister, brother-in-law, and high school English teacher showed up to watch him play. And they happened to be sitting near the other contestants. 
"I was just like, I couldn't believe it," Cohen said. "So I was just smiling at them."
So, Cohen's smile gave the impression he'd been flashing his pearly whites at the players he beat in previous games but in reality, he was smiling at those who came to support him. 
He wants to host 'Jeopardy!' after Alex Trebek
Who will replace Trebek as the next Jeopardy! host is a hot topic among fans of the award-winning program. Turns out, Cohen wants to host the show and he told producers as much when he returned for the 2017 Tournament of Champions.
Meanwhile, Trebek says he has no say in who will take over for him when he retires but he'd love to see Betty White step in. For now, the 79-year-old continues to host the classic game show.