No One Should Feel Bad for Bobby Flay, Food Network Viewers Claim
Celebrity chefs are a controversial breed. While some Food Network stars are beloved by many, like Ree Drummond and Trisha Yearwood, others have caused more division among viewers, like Guy Fieri. Bobby Flay is one such controversial personality, with fans online divided on whether he is an appealing television personality or an old-fashioned jerk.
Recently, some Reddit posters weighed in, debating on the subject of Flay's likeability — and the results are very interesting. 
How did Bobby Flay become a famous chef?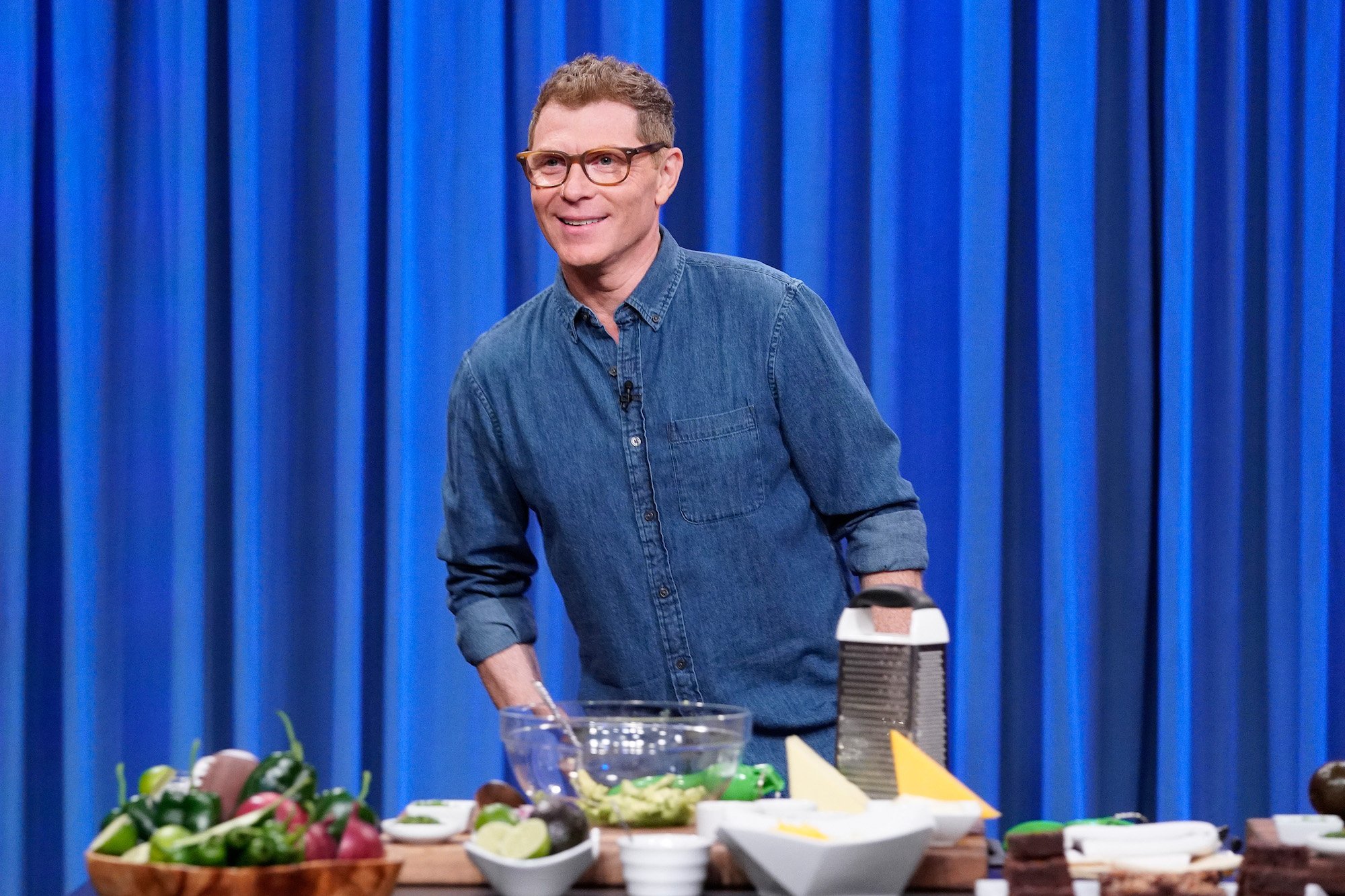 Bobby Flay was born in New York City in 1964. Flay was drawn to the kitchen at a very early age, and by the time he was a teenager, he had worked several jobs in the restaurant industry. From rolling dough at a pizza parlor to scooping ice cream, Flay did at all, eager to learn as much as he could about the culinary industry. Flay went on to receive a degree in culinary arts and began working at prestigious restaurants as a sous chef.
He quickly rose in the ranks to become an executive chef for restaurants such as the Brighton Grill on Third Avenue. In the early nineties, Flay became a partner in the Mesa Grill restaurant chain, managing and opening several highly successful restaurants.
Around the same time, he began his television career. Flay is one of the original stars of the Food Network, with starring roles in shows such as Beat Bobby Flay and Bobby's Dinner Battle. He has also guest-hosted a number of shows for the network and starred in many specials over the years. 
What is Bobby Flay best known for?
Bobby Flay has become one of the biggest culinary icons in the United States. Even though he has a thriving career on television, Flay continues to work in the restaurant space, opening and managing popular eateries around the world, mainly in the New York/Philadelphia area.
All in all, Flay has hosted more than a dozen shows on the Food Network, and to this day, he remains one of the network's most bankable chefs. 
Still, Flay has caused some controversy over the years. Celebrity chefs like Anthony Bourdain and Gordon Ramsay have both slammed Flay, says Mashed, on occasion, with Ramsay openly criticizing Flay's skills in the kitchen. Flay's personal life has also been the subject of intense debate. The celebrity chef has been married and divorced on three separate occasions and has weathered many cheating rumors.
All in all, when it comes to Bobby Flay, there is a lot to digest.
Fans are divided on whether to like Bobby Flay
Food Network viewers are also torn on the subject of Bobby Flay. Recently, some fans on Reddit discussed the star and some shows on which he is featured. Regarding the show Beat Bobby Flay, one fan stated that "Bobby's a good sport and it's fun to see him get slapped around sometimes. And besides, he still wins sometimes even when he's completely out of his element."
One fan stated that it is a "cheap win" when contestants on the show challenge Flay to create something that he isn't familiar with, which prompted another poster to say that "I feel like I'm in an alternate universe, reading that someone feels sorry for Bobby Flay."
In response, a Reddit user stated "believe it or not, there are some people who like Bobby Flay! Wow!"
Ultimately, fans on the Reddit thread seemed to be split down the middle on the debate on whether Flay is a likable person or not.