'No Time to Die': Daniel Craig Bids Bond Franchise An Emotional Farewell
Craig said he loved "every single second" of his Bond movies.
After 16 years as James Bond, Daniel Craig is finally ready to turn in his 007 credentials. And in a video that went viral in recent days, the star gave an emotional farewell speech to the cast and crew of No Time to Die. Here's what he had to say. 
'No Time to Die' is the last of Daniel Craig's Bond movies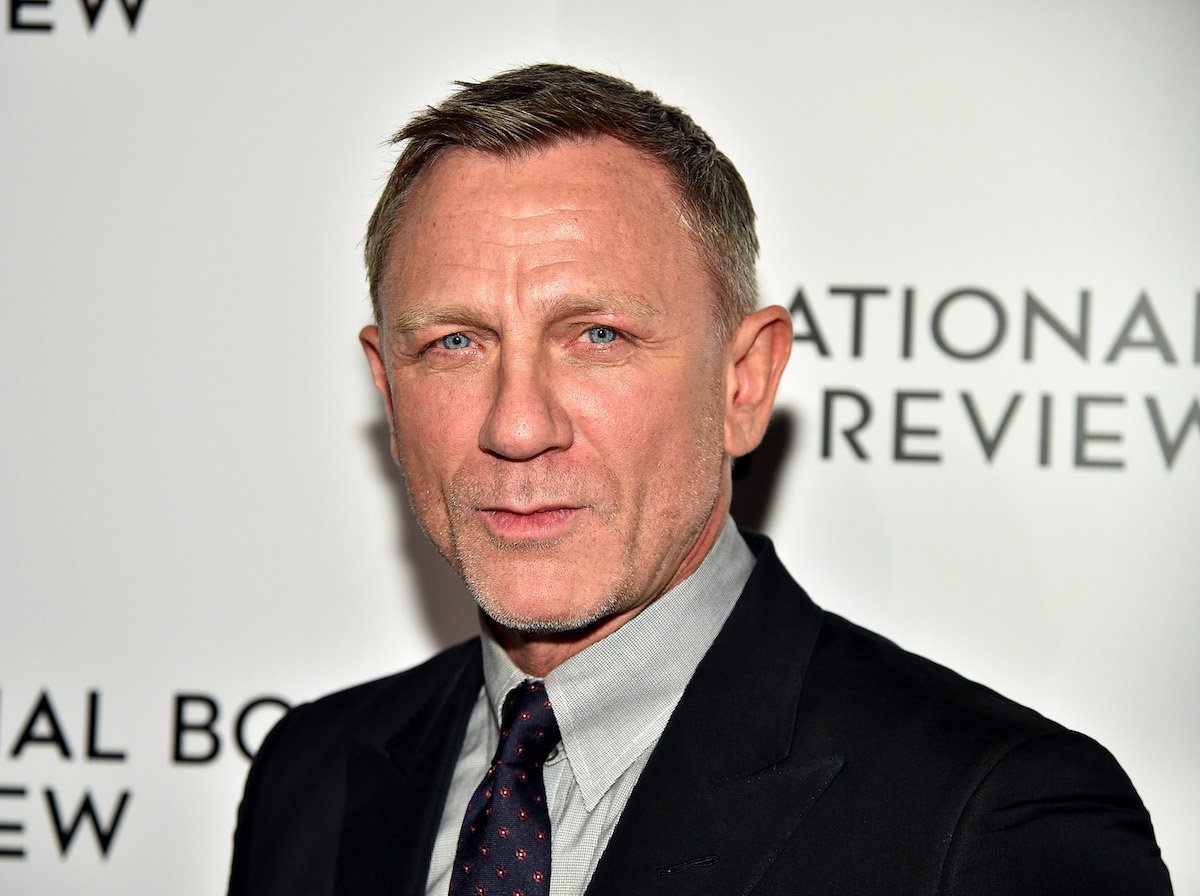 Daniel Craig became James Bond following Pierce Brosnan's departure from the role in 2005. His first Bond movie, Casino Royale, was released the following year. Since then, the rugged blonde has helmed Quantum of Solace (2008,) Skyfall (2012,) and Spectre (2015.) It all led up to his final turn as 007 in No Time to Die, set for release on October 8, 2021. 
At over a decade and a half, Craig's stretch as Bond was the longest of all his Bond peers. Roger Moore and Sean Connery beat him in numbers, with seven movies each to their names. 
Daniel Craig was not a popular choice to play James Bond
The fair-haired actor ran into his share of bumps, starting with a cacophonous public outcry over casting him after Brosnan made his final Bond movie, Die Another Day in 2002. 
Casting director Debbie McWilliams knew she was doing the right thing, but in a recent interview with Entertainment Weekly, she recalled the media placing stories about Craig's ostensible incompetence in the role. 
"It was unbelievably negative, I have to say," McWilliams told the magazine. "The press response was awful and I felt so sorry for him, but in a funny kind of a way I think it almost spurred him on to do his damndest to prove everybody wrong. The whole way through the film, stuff would come out about he couldn't walk and talk, he couldn't run, he couldn't drive a car properly, so much stuff which was completely and utterly untrue." 
As McWilliams predicted, he proved everybody wrong. She said Craig embodied Bond, "somebody who can hold their own, who is attractive, physical, capable of taking on not just the part but all the razzmatazz that goes with it." 
A viral video of Daniel Craig on the set of 'No Time to Die' emerged
A video of Craig bidding a poignant farewell to the role of James Bond emerged on September 17, 2021, ahead of the release of No Time to Die. According to Deadline, the video was taken on the set of the movie sometime in 2019. 
Craig is seen wearing a classic tuxedo and addressing cast and crew with deep appreciation. 
"A lot of people here worked on five pictures with me, and I know there's a lot of things said about what I think about these films or all of those, whatever," Craig says in the video. "But I've loved every single second of these movies, and especially this one, because I've gotten up every morning and I've had the chance to work with you guys. And that has been one of the greatest honors of my life."
No word yet on a possible replacement for Daniel Craig in future James Bond movies. But No Time To Die cements the Knives Out actor as a great in the pantheon of Bond actors. 
As Debbie McWilliams said, "He's going to be a tough act to follow."