'No Time to Die': Here's How Fans Can Livestream the World Premiere on Facebook
The lead-up to the highly anticipated No Time to Die premiere comes to an end tomorrow. That's because fans will have a chance to live stream the world premiere of the Daniel Craig James Bond movie via Facebook. It will also be broadcast through Oculus Venues for a revolutionary, immersive virtual James Bond experience. Here's what we know about the live red carpet stream.
'No Time to Die' is the last Daniel Craig James Bond film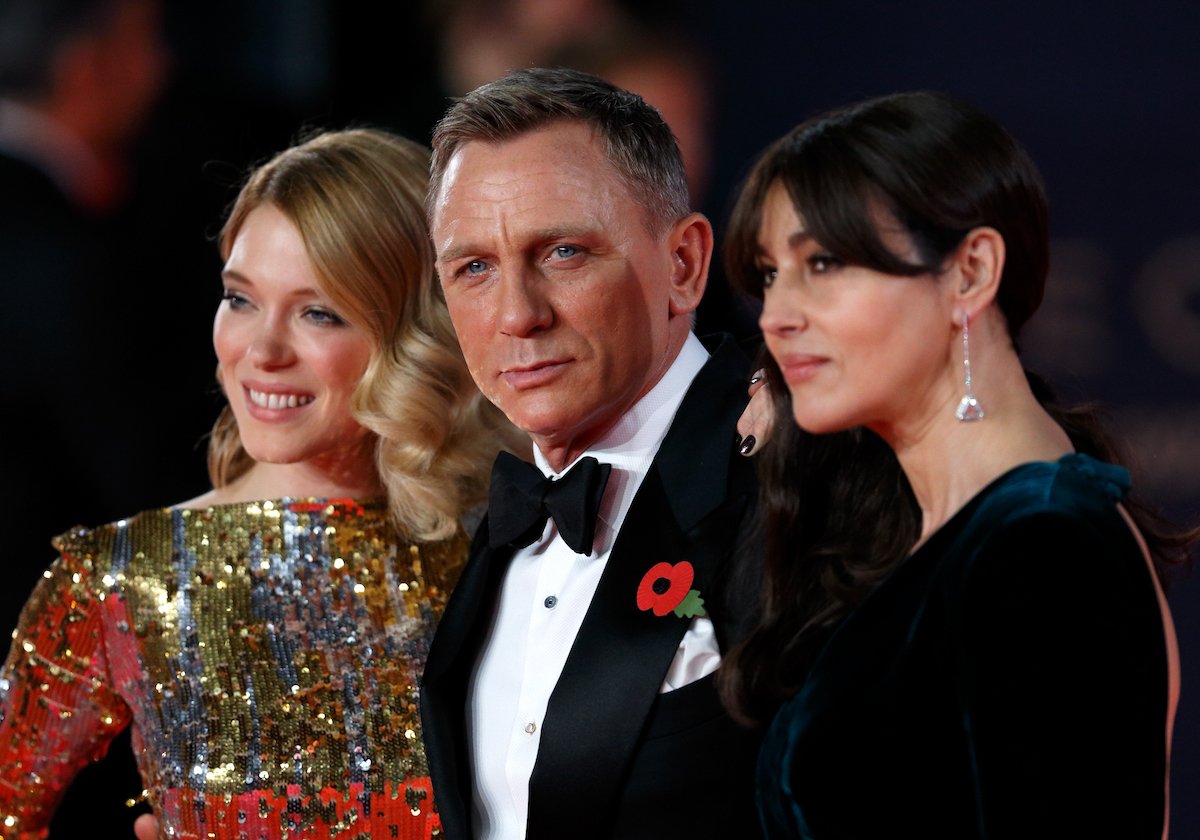 Daniel Craig was James Bond for 15 years. It's the longest stretch ever for a 007 actor. However, Sean Connery and Roger Moore beat him out for sheer number of Bond films at seven apiece. Daniel Craig's James Bond movie count is five. 
Anticipation runs high for No Time to Die because it's Craig's exit film. Also appearing in the film are Lashana Lynch, Rami Malek, Naomie Harris, Ben Whishaw, and Lea Seydoux.  
In a viral video, Craig addressed the cast and crew of No Time to Die. A visibly emotional Craig said making the Bond movies was "one of the greatest honors of my life." It was taken on the set of the movie in 2019 and posted in September 2021. Consequently, interest in the film soared. 
Facebook announced a special streaming of the Daniel Craig James Bond premiere
For a look at the No Time to Die festivities, fans can stream the red carpet UK premiere via Facebook on Tuesday, September 28, 2021 at 5:30 p.m. local time. Per Variety, it will happen at Royal Albert Hall in London. However, the live stream won't include the film. 
Additionally, Prince William, Duchess of Cambridge Kate Middleton, Prince Charles, and Duchess of Cornwall Camilla Parker-Bowles will appear on the carpet along with the cast. Presenter Clara Amfo will host. 
Oculus users can experience unprecedented No Time to Die red carpet access with the Oculus Venues app. An interactive AR filter through Instagram will also allow viewers to put themselves in the opening sequence of the Daniel Craig James Bond movie.
Facebook plans a fully interactive event, with Q&A, captioning, and live comments incorporated. 
"This is undoubtedly one of the most hotly anticipated film releases of the past two years and a landmark 25th film in the beloved global franchise," Facebook's head of entertainment partnerships for Northern Europe, Anna Higgs, said. 
"With COVID restrictions still in place, it's been a priority for us to work with the Bond team to ensure fans across our platforms are able to enjoy the build-up with friends and communities — wherever they are in the world."
No Time to Die premieres on October 8, 2021 in the US.