'No Time to Die': Billie Eilish and Daniel Craig Said the Most Adorable Goodbye
'No Time to Die' singer Billie Eilish surprised Daniel Craig mid-interview to say goodbye in the most adorable and heartwarming way.
No Time to Die is the final James Bond film to feature Daniel Craig, but the first to include Billie Eilish in the opening title track. However, the two stars unexpectedly grew close over the creative process. Eilish suddenly appeared behind Craig in the middle of an interview to say goodbye in the most adorable way.
Billie Eilish needed Daniel Craig to like her James Bond song to get the 'No Time to Die' job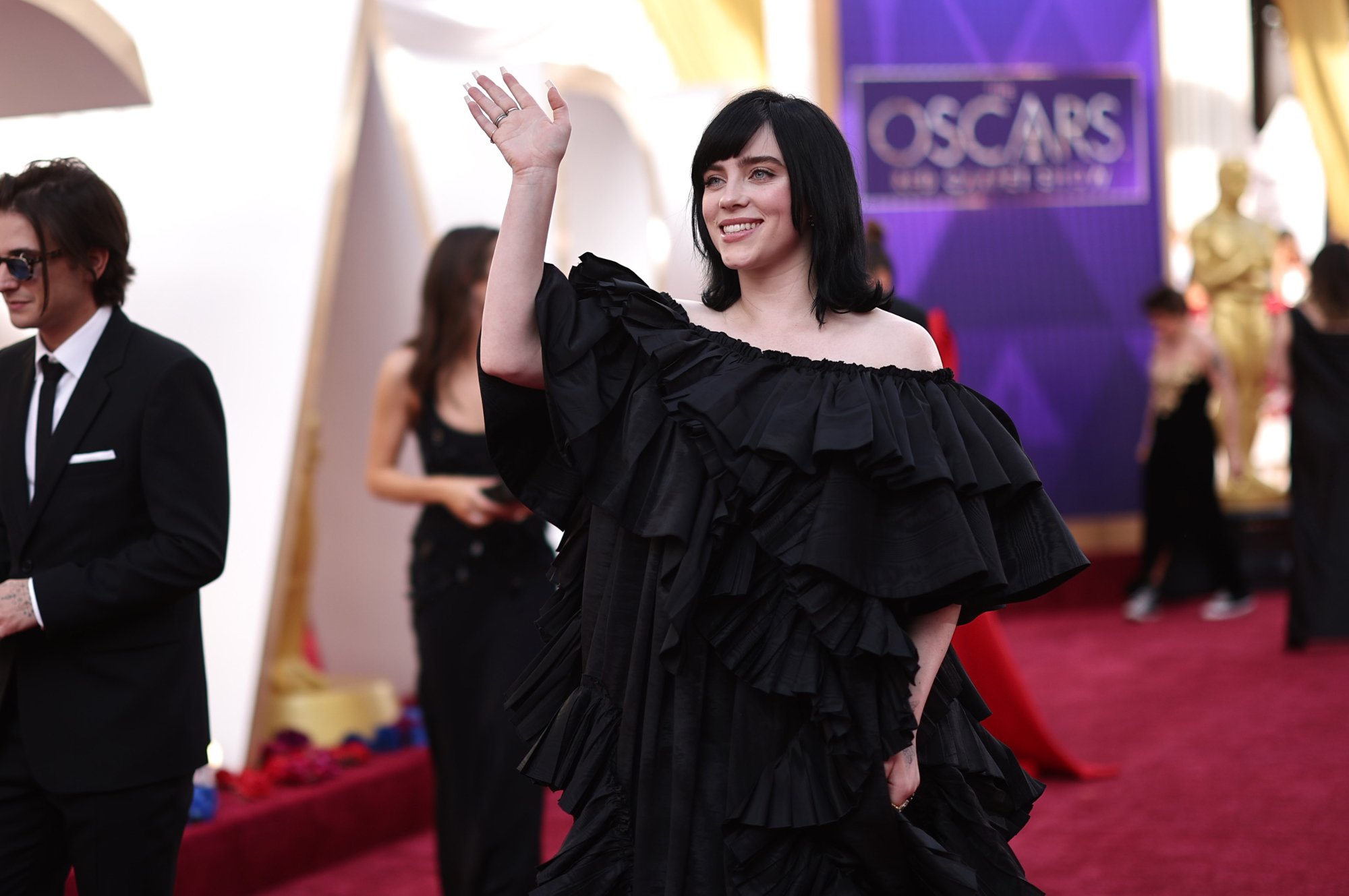 BBC Breakfast interviewed Eilish and her brother, Finneas O'Connell, about working on Craig's final James Bond outing. They discussed the process of creating the No Time to Die title track for the movie. The interviewer asked the duo about how long it took for them to put it together and it wasn't as long as one would think.
"From the start of the first thing that ended up making it on the song, it was about 3 days," O'Connell said.
Next, the interviewer asked Eilish and O'Connell whether they valued Craig's or their mother's opinion of the song more. It's a tricky question, but they ultimately answered the question.
"Well, this is the first song I know Daniel's opinion of ours," O'Connell said. "He had to like it. And if Daniel doesn't like it, you don't get the job."
"He's got a big say in it, we learned that from this," Eilish said. "I didn't think that would happen but he's really involved."
Billie Eilish and Daniel Craig said the most adorable goodbye
The Billie Eilish Clips YouTube channel uploaded the most adorable goodbye between Eilish and Craig. The No Time to Die actor was answering questions over a video call. However, nobody expected to see Eilish suddenly appear behind Craig in the middle of the call.
Eilish quickly entered the frame behind Craig and put her hands on his shoulders. As a result of the unexpected touch, he flinched a bit. He put his hands on top of hers, as Eilish and Craig both had big smiles on their faces. She explained that she just wanted to say goodbye and initially wanted to wait for him to be done with his call.
The singer initially thought she was being "disrespectful," but Craig welcomed her and they hugged. He responded, "I'll come and see you soon." They made funny faces at one another, holding each other's hands before she walked off-camera.
Craig loved this moment with Eilish, saying to the camera, "How cool was that?!" He laughed and the other voice on the call said, "She's a legend." Craig gave one final goodbye wave at Eilish and she is seen walking up the stairs in the background.
The artist won an Oscar for her 'No Time to Die' song
Eilish and Craig proved to be a winning combination in No Time to Die. The song that she created along with O'Connell ultimately won an Oscar for Best Achievement in Music Written for Motion Pictures (Original Song). Furthermore, Eilish and O'Connell stunned audiences around the world with her phenomenal live performance of No Time to Die at the Oscars 2022.