'No Time to Die': How Billie Eilish and Finneas Honored Daniel Craig's Last James Bond Film in Their Song
James Bond songs are almost as iconic as the movies themselves. Many artists have been tapped to create original songs for past Bond movies. And many have won Grammys and Oscars for the tracks. Billie Eilish and Finneas were tapped for No Time to Die, giving them the special honor of making the signature song for Daniel Craig's last Bond film. To commemorate his time as 007, "No Time to Die" by Eilish and Finneas features a musical tribute to the franchise's famed theme song.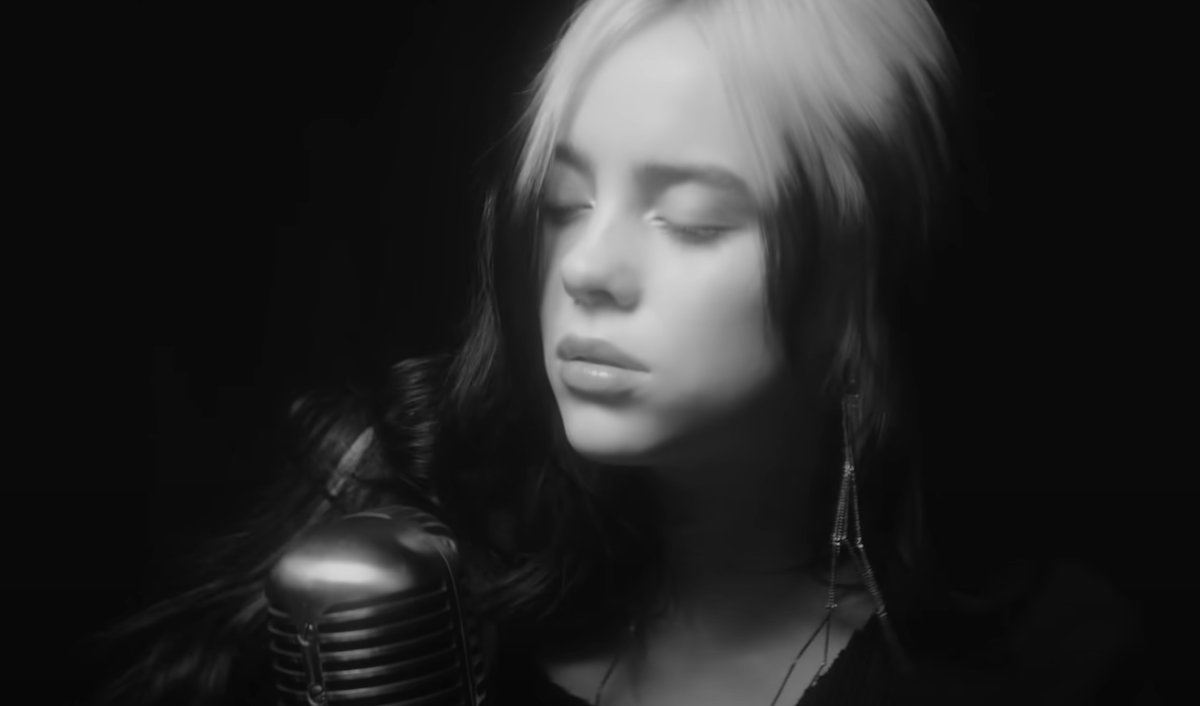 'No Time to Die' by Billie Eilish and Finneas sounded much different at first
Eilish and Finneas were chosen by Hans Zimmer out of a selection of submissions to create the movie's theme song. Zimmer composed No Time to Die's score, marking his first Bond film. Dan Romer was originally tapped to score Craig's last Bond film. But he was replaced by Zimmer in January 2020 over "creative differences," according to Variety.
Part of his role as composer entailed choosing who would make the original song. Zimmer told GQ he was one of the only people who liked Eilish and Finneas' audition, which was different from the final product. Zimmer said:
"There was this small, cleanly produced, very personal song by Billie. I just went, 'That's it.' And everybody said, 'Well, but it's not quite right. It's not good.' [I said,] 'No, no, no, here's the mistake you're making: she and Finneas haven't seen the movie yet. They don't know what they're writing about. Get them on a plane, get them over here.'"
RELATED: Paul McCartney Reacted to Billie Eilish's James Bond Song 'No Time to Die'
Billie Eilish's 'No Time to Die' honors Daniel Craig's James Bond legacy
The end product is dramatic and perfectly fitting of the Bond song genre. And while Eilish's Bond audition submission may not have excited every early listener, Eilish and Finneas knew how to take the song to the next level once they got the job.
In an interview on the podcast No Time to Die: The Official James Bond Podcast, the siblings revealed the Bond tribute they planted in "No Time to Die."
"You can't do a Bond song without it sounding like a Bond song," Eilish said. "If you listen closely, you can hear [the classic Bond opening sting] in the second verse. It's very subtle and it's very echoed. We decided to do that though."
Monty Norman composed the iconic "James Bond Theme" for the first Bond film, Dr. No, starring the late Sean Connery. The familiar tune has been tied to the franchise ever since. And the signature guitar riff can indeed be heard in Eilish's "No Time to Die." Finneas noted in the podcast interview that The Smiths guitarist Johnny Marr played all of the song's guitar.
RELATED: Here's Who Has Played James Bond, From 1962 to Today
Is Billie Eilish's 'No Time to Die' still eligible for an Oscar?
Eilish and Finneas' "No Time to Die" is already a Grammy-winning song. The track won Best Song Written For Visual Media at the 2021 Grammy Awards. And that Grammy win — won long before No Time to Die's release — raises questions over the song's Oscar eligibility.
The quick answer is yes, "No Time to Die" could still win Best Original Song at the 2022 Oscars. It was able to win a Grammy in 2021 because of Grammy submission rules. For a song to be considered for Best Song Written For Visual Media, it simply has to have been written for visual media and released during that year's eligibility window.
As for Best Original Song submissions for the Academy Awards, the rules are a bit more strict. But they also explain why "No Time to Die" wasn't nominated at the 2021 Oscars. Eilish and Finneas weren't snubbed — Oscar submission rules dictate their song couldn't be submitted for award consideration because No Time to Die hadn't come out yet. The rules state the song must be "in the body of the motion picture, or the first music cue in the end credits."
"No Time to Die" isn't eligible for an Oscar until the movie comes out. That means Eilish and Finneas could still win an Oscar for it at the 2022 Academy Awards. Given the long history of Bond songs winning Oscars, it's more than likely the song will be submitted for consideration.
Craig's final turn as 007 — the 25th film in the franchise — comes out in theaters Oct. 8.