'No Time to Die': Daniel Craig Admits How He Really Feels about Leaving James Bond Behind
Every generation has its James Bond. And for the last 15 years or so, Daniel Craig has held the role first made famous by Sean Connery. After a contentious relationship with the franchise, Craig is back for his fifth and final installment. But fans have to wait a bit longer to see No Time to Die.
Due to concerns over the coronavirus, the film has been pushed back from an April 2020 release date to Nov, 25, 2020. Of course, the sudden decision won't change much of the film's marketing. For example, Craig recently hosted Saturday Night Live in an appearance timed with No Time to Die.
Likewise, the actor sat down for an extensive interview with GQ. In the piece, Craig covers a lot of ground, including how it feels to finally put the role of 007 to rest.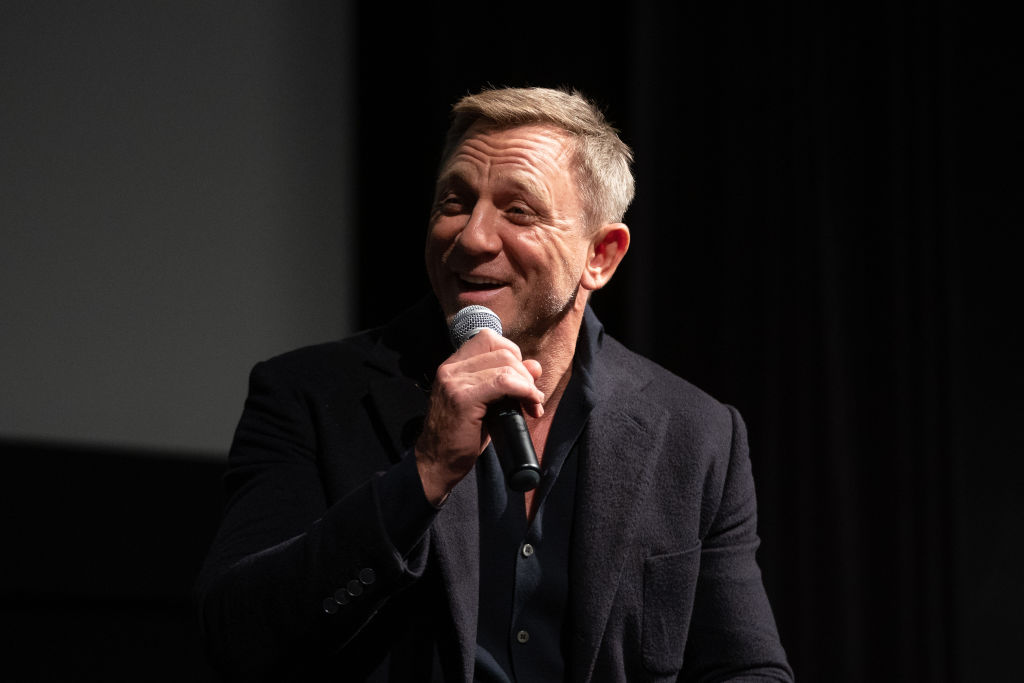 'Spectre' was almost Daniel Craig's fourth and final James Bond movie
For a while, it seemed as though 2015's Spectre might wind up being Craig's last Bond film. Skyfall director Sam Mendes returned for that movie, which tried to thread together all Craig's previous appearances. As Spectre reveals, Blofeld (Christoph Waltz) had a hand in each of Bond's three previous adventures. The film overall was received much less positively than Skyfall but still earned $880 million worldwide.
For Craig, it wasn't this response but rather the personal toll of the production that nearly caused him to leave the franchise years ago.
"I was never going to do one again," he told GQ. "I was like, 'Is this work really genuinely worth this, to go through this, this whole thing?' And I didn't feel… I felt physically really low. So the prospect of doing another movie was just like, it was off the cards. And that's why it has been five years."
Although James Bond has been a big-screen fixture since 1962, Craig's five-year gap is the second-longest of the series' history. And it's the longest break in the middle of any Bond actor's run. Yet, hopefully, No Time to Die can give Craig a more universally beloved send-off than Spectre would have.
But now he's really done with the character after 'No Time to Die'
After all, Craig isn't hesitating now when it comes to leaving James Bond behind after No Time to Die. Sure, he's made comments in the past about not wanting to come back. But this time, it feels very different for the actor.
"This is my last movie," Craig told GQ. "I've kept my mouth shut before and I've stayed out of it and I've respected it and I've regretted that I did … I'm really…I'm okay. I don't think I would have been if I'd done the last film and that had been it. But this, I'm like… Let's go. Let's get on with it. I'm fine."
Craig might have a complicated relationship with the role. But you don't play a character five times without feeling some connection to the part. Besides, Craig's career inarguably launched the actor into superstar territory. So Bond will always be a turning point for him.
Luckily, Daniel Craig already has a 'Knives Out' sequel in the works
Now the question is what comes next. Well, if the past few years are any indication, fans can expect a lot more variety from Craig. Between Spectre and No Time to Die, he's only added a few credits to his filmography. These include a supporting role in Steven Soderbergh's heist comedy Logan Lucky, the male lead in romance Kings, and — of course — detective Benoit Blanc in Rian Johnson's murder-mystery Knives Out.
That last film was a breakout box office hit in 2019. And Craig is reportedly set to reprise his role for a sequel. More and more, it appears Knives Out could kick off a new franchise for the actor. After all, Johnson was inspired by Agatha Christie's Hercule Poirot novels, which each feature a different case. As for Craig, he is looking forward to whatever the future may bring.
"I'm pretty sure I can play just about anything," he said to GQ. "Yeah. I'm pretty sure I can, or at least I can make a f**king good fist of it."
No Time to Die opens (finally) on Nov. 25, 2020.