'No Time to Die': Daniel Craig Allegedly Cut Back on Dangerous Stunts Because His Wife Rachel Weisz Must Live With His Injuries
Better known as Bond, James Bond, Daniel Craig is one of (if not) the most committed actor to adorn the black suit. Unlike his predecessors, who'd rather leave it to the stuntmen, the actor is intent on doing his own stunts.
However, this doesn't come without its repercussions. Craig has sustained a fair number of injuries as a result. After an ankle injury on his last film Spectre (2015), the actor even announced his resignation to the part.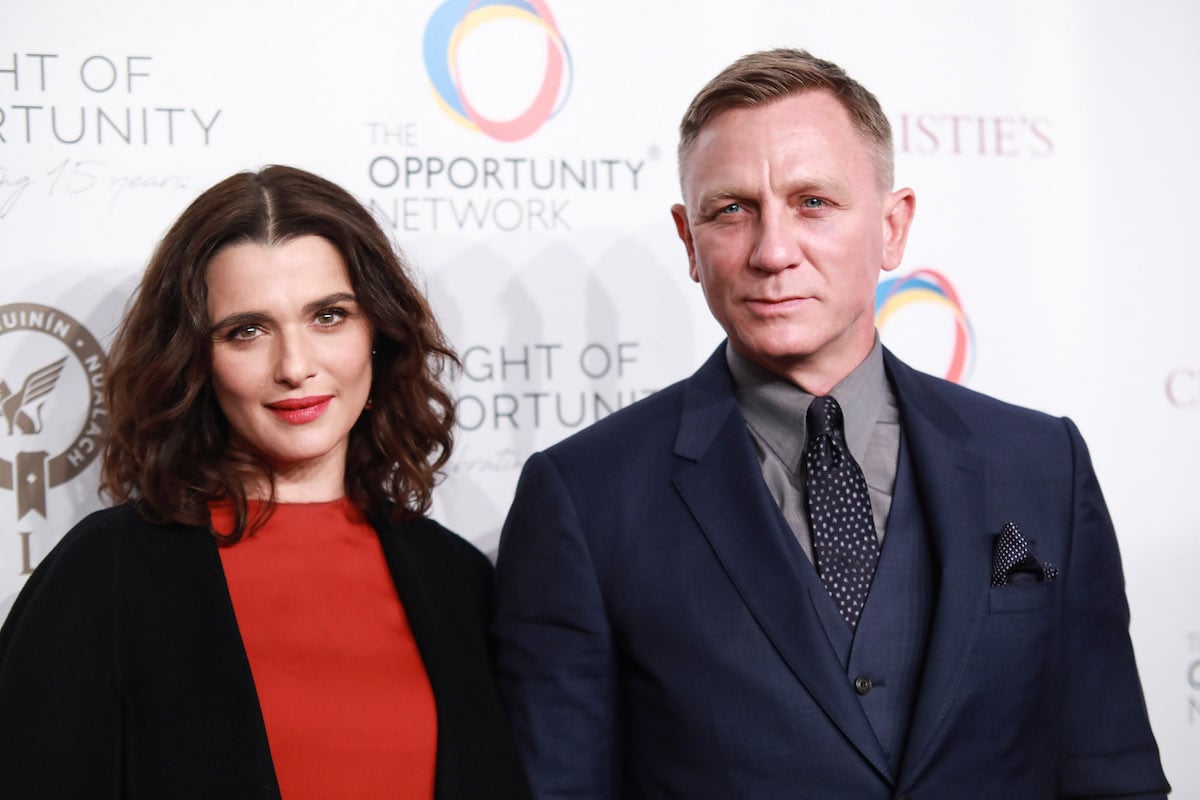 However, Craig's fans would be pleased to know that he'll be coming back one last time for the upcoming James Bond: No Time to Die. Only now, he won't be performing as much of the dangerous stunts. Apparently, he promised his wife, Rachel Weisz, that he'd quit doing his stunts because of how they add damage to his already "broken body."
Rachel's concerns
According to The Mirror, Weisz was worried sick that Craig would do himself permanent damage. A close source said that the British actor, famously known for The Mummy (1999), had lost sleep and couldn't bear seeing Craig having another go at what she terms "the boxing ring."
She made him promise to do fewer stunts or straining physical action. The source further adds, "There's a legacy to all these injuries, and she lies with them," and that None of his aches and pains completely went away.
On several occasions, Weisz has stated that she is not married to James Bond but to Daniel Craig. At the end of the day, she looks forward to living a normal life with the man she loves without constantly worrying if the injuries will worsen with every role he plays.
About his injuries
As it stands, Craig is the 3rd oldest actor playing James Bond. He's also the longest-running actor to hold the role since Roger Moore, who ran for twelve years. During his time, Craig has starred in five Bond films, including Casino Royale (2006), Quantum of Solace (2008), Skyfall (2012), Spectre(2021), and now the yet released No Time to Die(2021).
However, it hasn't exactly been the smoothest ride for the actor. Craig has time and again considered leaving the franchise mainly due to the toll it had on his body. According to GQ, he's torn the labrum in his right soldier, ruptured both his calf muscles and his anterior cruciate ligament, among other small injuries.
For this, he had to go to rehab and undergo numerous surgeries. He said, "I've knackered my knee and had surgery, I've had my right shoulder reconstructed, my other knee operated on, and my thumb got hurt." It is a wonder he even considered coming back for this last film in the first place.
In an interview with GQ Craig said, "I was never going to do one again … is this work really genuinely worth this, to go through this, this whole thing." The actor felt physically low, he explained, which is why it has taken five years for him to return – the second-longest gap in the series history.
A fitting ending
While it took being convinced by producer Barbara Broccoli to come back, part of the reason Craig came back was because of the lackluster his previous film Spectre had. He felt like he needed to give a more fitting ending to his version of the character.
Now, after completing filming No Time to Die, the actor hinted that he was happy with the end result. He is quoted saying, "In terms of closing the story, the circle is complete now. It feels emotionally satisfying." By that alone, we can expect to see a stunning final performance as the curtain closes.
At 52, Craig isn't the oldest actor to play bond. The title remains held by Roger Moore, who was 57 in his final appearance in A View To A Kill. Whether the actor decides to come back for a 'final' final round, only time will tell. After all, this is no time to die Craig!
RELATED: 'No Time to Die': Who Does Ana de Armas Play in the James Bond Movie?