'No Time to Die': Daniel Craig's Last James Bond Film Has Many Firsts
No Time to Die will be the 25th James Bond film released in the EON Productions official series. It'll also feature Daniel Craig's fifth and final time as 007. While this might not be Bond's first outing, there are many firsts for No Time to Die. So many, in fact, that it seems as if the landscape of the franchise, based on Ian Flemings novels, is truly changing for the better and only getting stronger with age.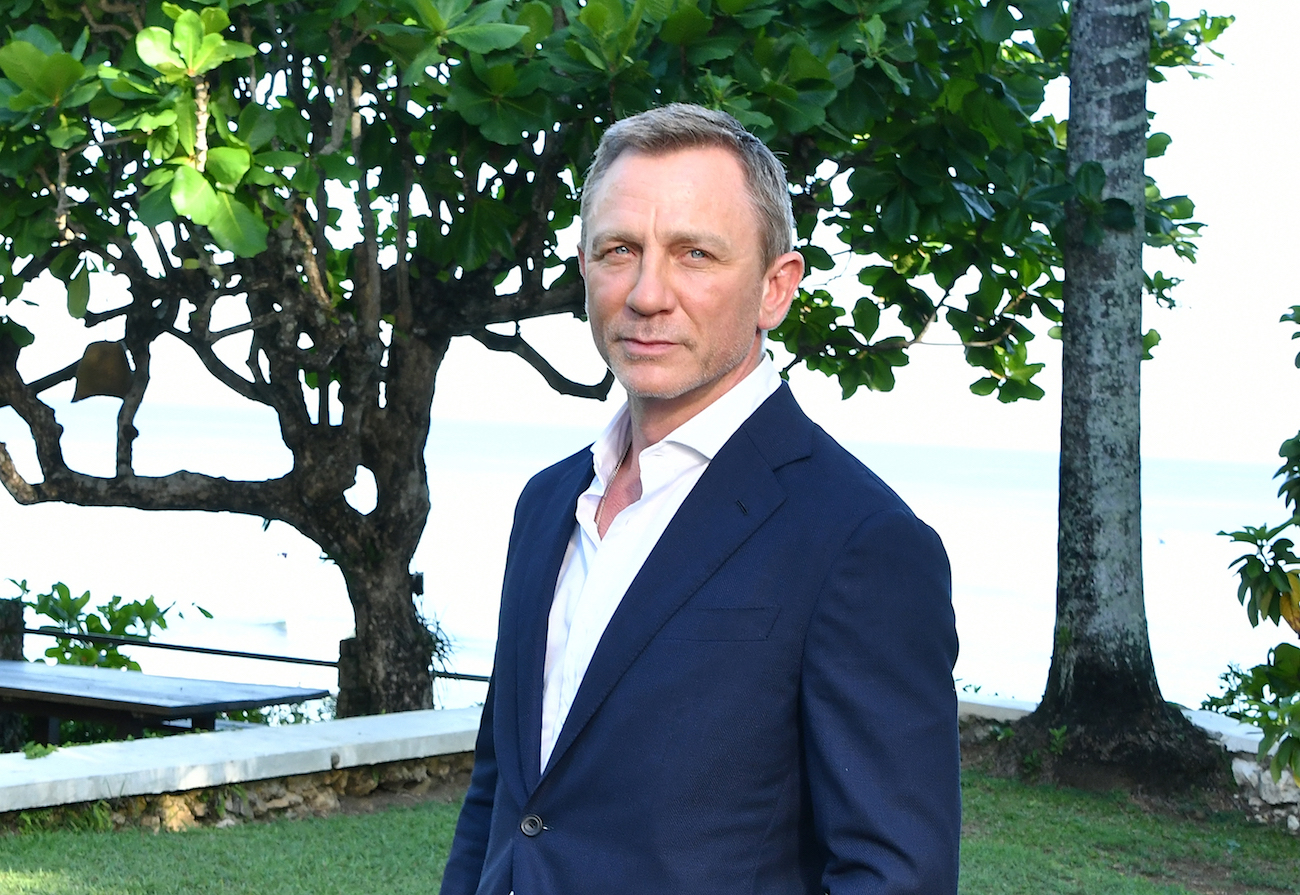 What is 'No Time to Die' about?
No Time to Die is set to premiere in the U.S. on Oct. 8, 2021. According to Parade, the film is set five years after Spectre. "Bond is living a retired life in Jamaica away from secret service when he's approached by his most trusted international ally, Felix Leiter (Jeffrey Wright), about a mysterious case of a missing scientist and powerful technology," they write.
Cary Joji Fukunaga directs the film. Craig and Wright are joined by original cast members Ralph Fiennes, Naomie Harris, Ben Whishaw, Rory Kinnear, and Léa Seydoux. Newcomers include Rami Malek and Ana de Armas.
RELATED: Could 'No Time to Die' Be Released on Streaming?
Daniel Craig has some firsts as James Bond
No Time to Die is Craig's fifth James Bond film. However, according to IMDb, Craig will become the longest-running Bond once it premieres. He's played the spy for 14 years. The only other actor to have come close was Roger Moore, who played Bond for 12 years.
Craig has also technically become the first American to Bond. In Nov. 2019, Craig became an American citizen. Pierce Brosnan is also an American citizen. But he completed the process in 2004, two years after his last Bond film. Craig is obviously still a British citizen, though.
'No Time to Die' has the first Cuban Bond Girl
There are a couple of firsts for No Time to Die in regards to production and story. For instance, it's the first James Bond film shot on an IMAX camera and 65mm Panavision cameras. At 2 hours and 43 minutes, it's the longest Bond film. Also, Cary Fukunaga is the first American and Asian American to direct a Bond film.
However, in terms of the story, No Time to Die is reportedly not based on an original Ian Fleming story, and it's the first Bond film to feature the characters of Q, Felix Leiter, Miss Moneypenny, and M since License to Kill in 1989. It's also the first Bond film since Dr. No set in Jamaica.
RELATED: 'No Time to Die': How Much Did Daniel Craig Earn for His Final Appearance as James Bond?
Most importantly, though, is that No Time to Die will be the first James Bond film to feature a Cuban Bond Girl. Craig wanted Ana de Armas to play Paloma after working with her in Knives Out.
"Paloma is actually a really complete character. Cary [Joji Fukunaga, director] created her from zero and he asked me if I wanted to do it," de Armas told Harper's Bazaar. "It was very appealing from the very beginning, when he was telling me what he was going to do with the character. I was very excited, and I did feel like she was different, unique. She's definitely something else that I don't think we've seen in other Bond girls in previous movies. She's a lot of fun – very active, very bada–!"
No Time to Die will be remembered as Craig's last James Bond film. But it will also likely be remembered for its impressive firsts, especially certain advancements that will carry the franchise into a new era.