'No Time to Die' Honored Bond Creator Ian Fleming With Its Working Title of 'Shatterhand'
Like many other movies that were scheduled to be released in 2020, the latest entry in the James Bond film franchise was pushed back to an Oct. 8, 2021 release. With it being Daniel Craig's last turn as the suave spy, fans are expecting No Time to Die to shine and to let Craig go out with a bang. There have already been numerous hints as to what the story could be about. The working title is one of them, and it's an homage to an infamous Bond villain. While the movie isn't actually called Shatterhand, the fact that it carried that title through production says a good deal about No Time to Die. Keep reading to learn more.
'No Time to Die' had many working titles, including 'Shatterhand'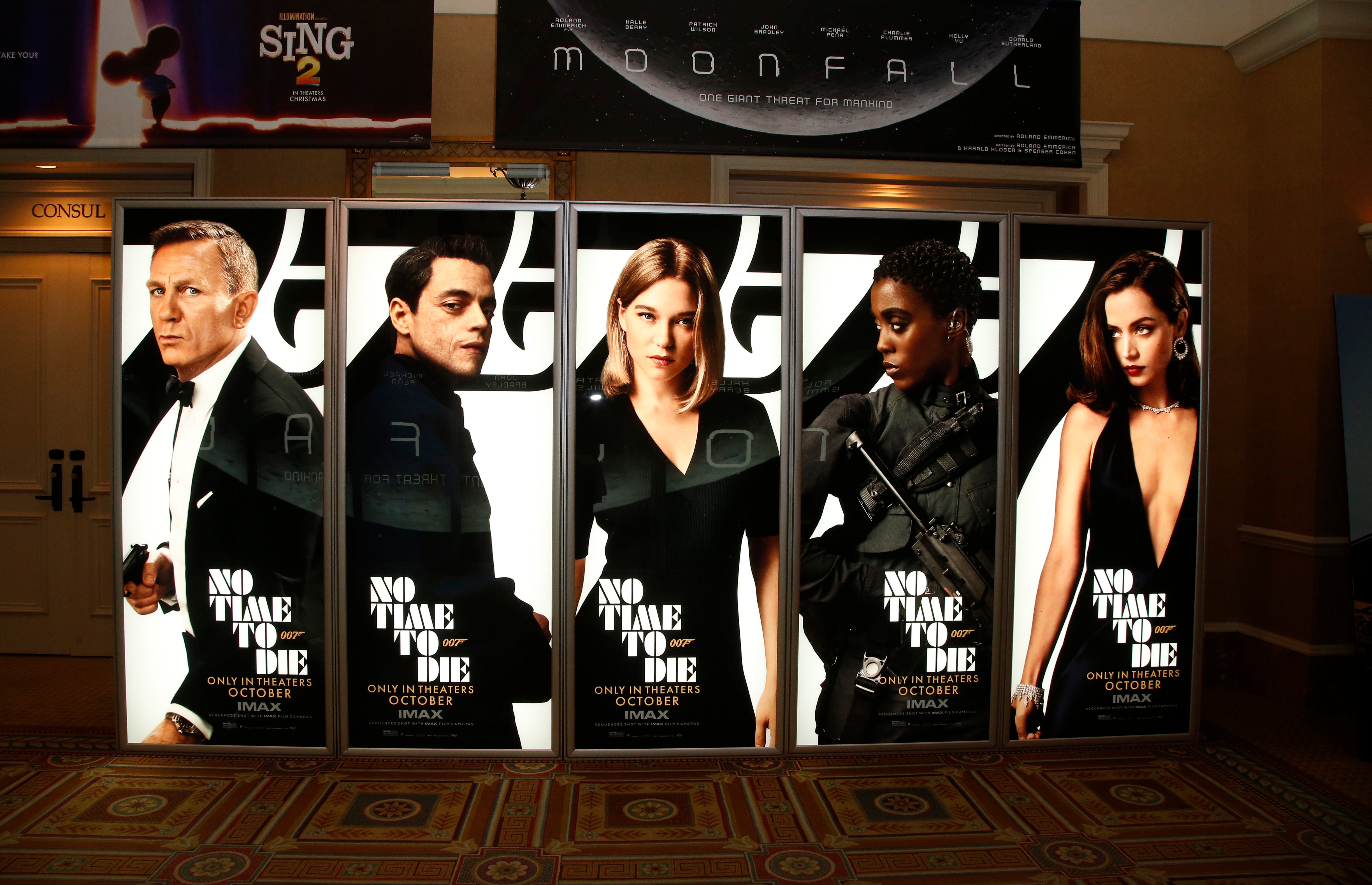 Scripts go through long processes of rewrites and edits before the final version is presented to the public. In fact, some things are rewritten as the movie is shooting, with whole scenes redone in order to tweak things, depending on the situation. Things like titles — which aren't important for shooting, but need to be in place for publicity and release — can take a little more time. No Time to Die is no different in that regard. 
As the 25th entry into the Bond universe and as Craig's fifth and last outing as 007, No Time to Die has big shoes to fill. Fans are anticipating and hoping for a solid story with all the Bond touches that they relish. That means fans are talking about it, and some rumors regarding the title of the movie were flying around before the title was finalized.
Those rumored titles included: Eclipse, A Reason to Die, and Shatterhand. The second, A Reason to Die, was rumored to have been dropped just the day before publicity launch. (That stands to reason, with the official title being so similar, although with far different meanings.) It's Shatterhand that is interesting, though. While IMDb confirms that producer Barbara Broccoli told autograph hunter India Grace that the official title would not be Shatterhand in March 2019, it's still important.
What's so special about 'Shatterhand'?
Shatterhand has a long history in 007 lore. In the original Ian Fleming novels, Doctor Guntram Shatterhand was the alias of Bond supervillain Ernst Stavro Blofeld. (If you're a 007 fan, then you know the Blofeld name; he was played by Christopher Waltz in 2016's Bond movie, Spectre.) Blofeld features in both novels and movies as one of Bond's main antagonists. In Fleming's novel, Blofeld angers Bond to the point that Bond kills him with his bare hands — which is somewhat fitting for a supervillain whose moniker is Shatterhand.
With Shatterhand being the rumored title of what eventually became No Time to Die, fans were certain that they would see Blofeld again on-screen. Shatterhand was the name Blofeld took in Fleming's 12th Bond novel, You Only Live Twice.
Bond fans will know that Blofeld has already been one of the movies. Sean Connery was playing Bond when You Only Live Twice premiered, but there was no mention of Shatterhand. Blofeld, though, did return in Spectre — and according to Indiewire, Christopher Waltz is expected to return in No Time to Die. So the working title Shatterhand, apparently, did foreshadow what the movie could be about.
While Shatterhand the movie isn't happening, it's likely that Shatterhand the villain is. 
This is the fourth Bond movie to have 'die' in the title
No Time to Die may not have been the working title, or even the official title until fairly recently, but it does stick to a Bond naming convention: It has the word "die" in the title. It's the fourth Bond movie to carry that weight. No Time to Die joins the ranks of Live and Let Die, Tomorrow Never Dies, and Die Another Day.
No Time to Die hits theaters everywhere on Oct. 8, 2021.