'No Time to Die': How Much Did Daniel Craig Earn for His Final Appearance as James Bond?
Get ready to say goodbye to Daniel Craig's James Bond. No Time to Die, the actor's last outing as 007, hits U.S. theaters on November 25 (after being delayed due to the coronavirus), and it marks the end of an era. Craig signed on as the super-spy in 2006's Casino Royale and has played him in four subsequent films, including the one that opens next month. But he almost didn't return to the role, expressing his reluctance to play Bond again in a much-shared 2015 interview with Time Out. 
Daniel Craig said he was 'over' Bond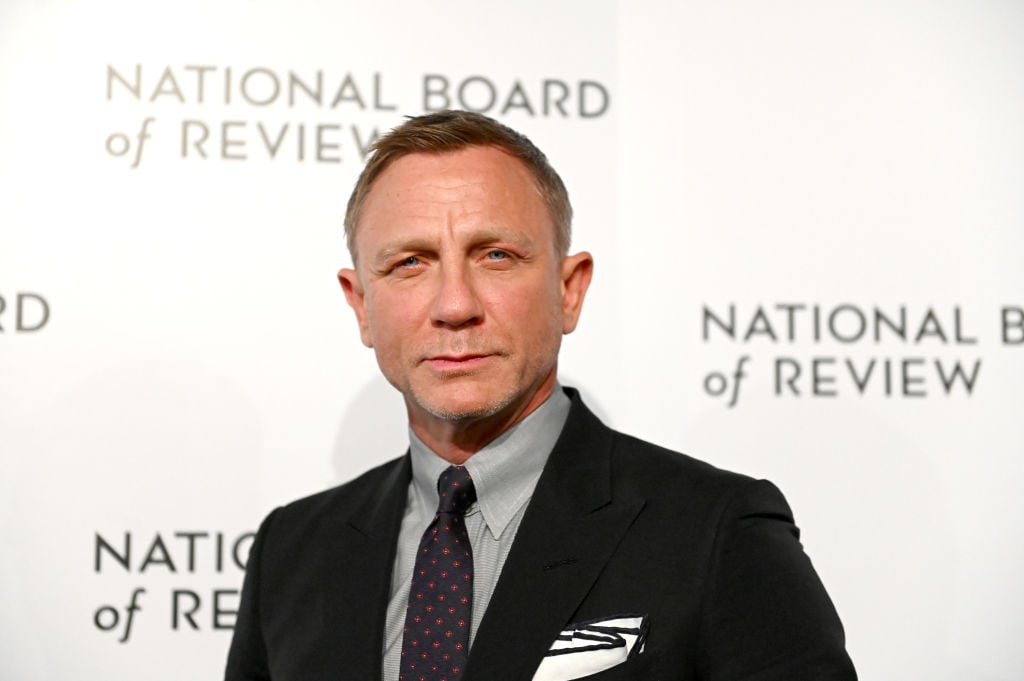 In the interview, conducted before the release of Spectre, his fourth movie in the franchise, Craig was asked if he could imagine doing another Bond film.
"'Now?," he replied. "I'd rather break this glass and slash my wrists. No, not at the moment. Not at all. That's fine. I'm over it at the moment. We're done. All I want to do is move on."
He then clarified that while he wasn't sure if he wanted to move on from the Bond character for good, he was ready for a break.
"I don't know what the next step is," he said. "I've no idea. Not because I'm trying to be cagey. Who the f*ck knows? At the moment, we've done it. I'm not in discussion with anybody about anything. If I did another Bond movie, it would only be for the money."
Craig earned $25 million for 'No Time to Die'
Craig said he'd only do another Bond movie for the money, and apparently, the salary he was offered for No Time to Die was enough to make him suit up again. The English actor was set to earn $25 million for the movie directed by Cary Joji Fukunaga, Variety reported in 2018.
Craig is one of the best-paid actors in Hollywood. In 2015, he was no. 15 on Forbes' highest-earning stars list, with annual earnings of $27 million. He has a net worth of $130 million, according to an estimate from Celebrity Net Worth.
'No Time to Die' is the most expensive Bond movie yet
No Time to Die is reportedly the most expensive Bond movie ever. The film cost $250 million to make, ScreenRant reported. That tops the budget for 2015's Spectre, which had a $245 million price tag.
Spectre earned $880 million at the worldwide box office. Some predict that No Time to Die will do even better, since it's Craig's last outing as Bond. However, as the coronavirus began to spread, some worried that the disease would hurt the movie at the box office. The staff of Bond fansite MI6-HQ even penned an open letter saying the film's release should be postponed in the interest of public health. 
"It's just a movie," they wrote. "The health and well-being of fans around the world, and their families, is more important. We have all waited over 4 years for this film. Another few months will not damage the quality of the film and only help the box-office for Daniel Craig's final hurrah."
On March 4, producers announced that "after careful consideration and thorough evaluation of the global theatrical marketplace" the film's release would be delayed until November.
Read more: Billie Eilish Wants Famous Marvel Actor to Be Next James Bond
Check out Showbiz Cheat Sheet on Facebook!