'No Time to Die' Movie Review: Daniel Craig Reinvents James Bond One Last Time
All of Daniel Craig's James Bond movies have broken from the usual formula in some way and No Time to Die is no exception. Spectre was the closest to a "Bond on a mission" movie but even that attempted some wonky continuity. Spectre is still worth another chance to see what Craig in a middle Bond movie might have looked like but they're also not doing that again either.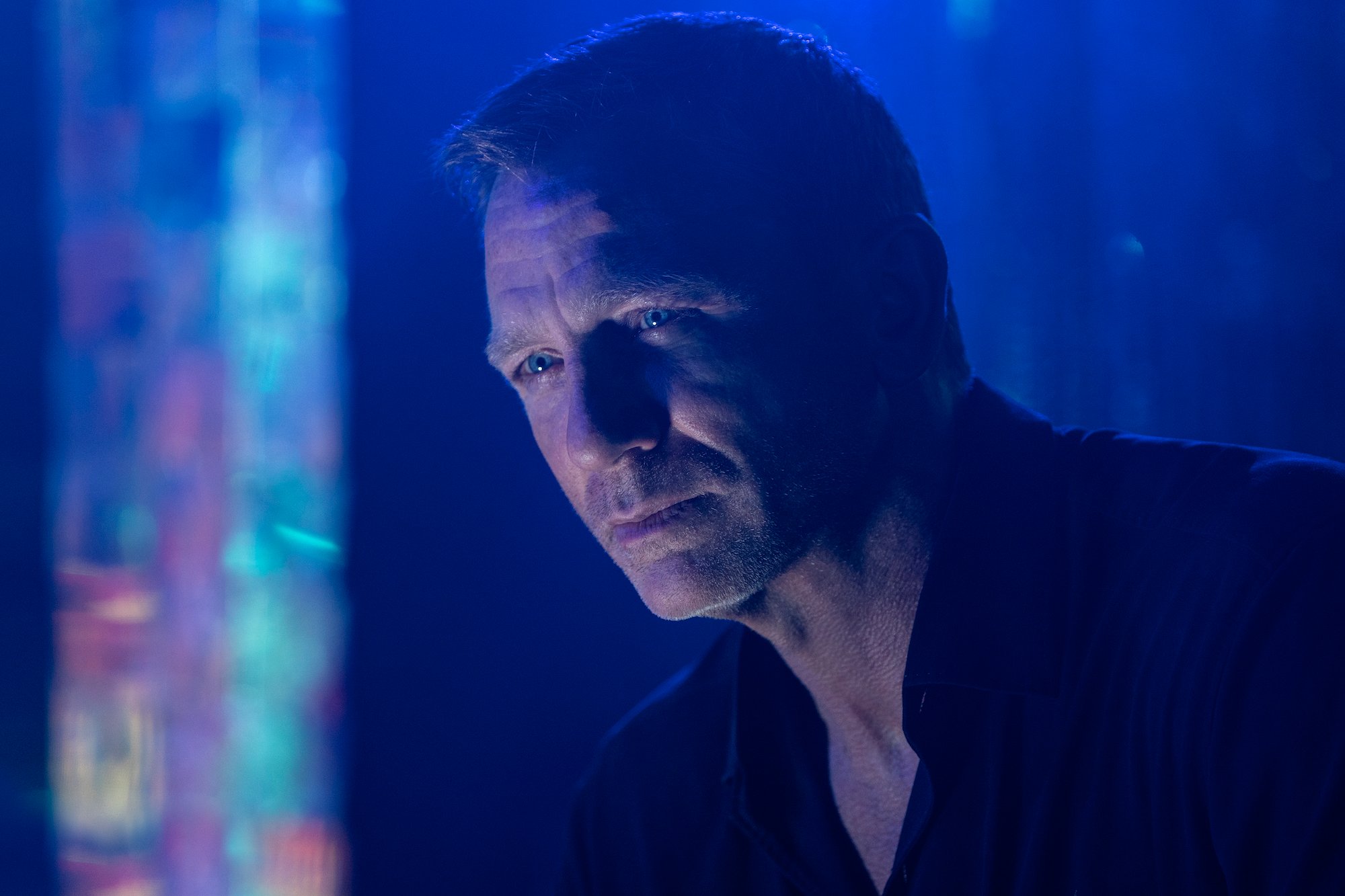 No Time To Die concludes Craig's run with another reinvention that doesn't always work. But that's what became the formula of Craig's era: reinvention itself.
Is James Bond retired in 'No Time to Die'?
No Time to Die does honor the end of Spectre and the films that came before. Bond is retired with Madeleine Swan (Léa Seydoux), and the film does pay off some of her backstory from Spectre. Perhaps it can make Spectre haters retroactively appreciate the previous film more. It's also clear Vesper Lynd remains an issue for Swan, if not for Bond anymore.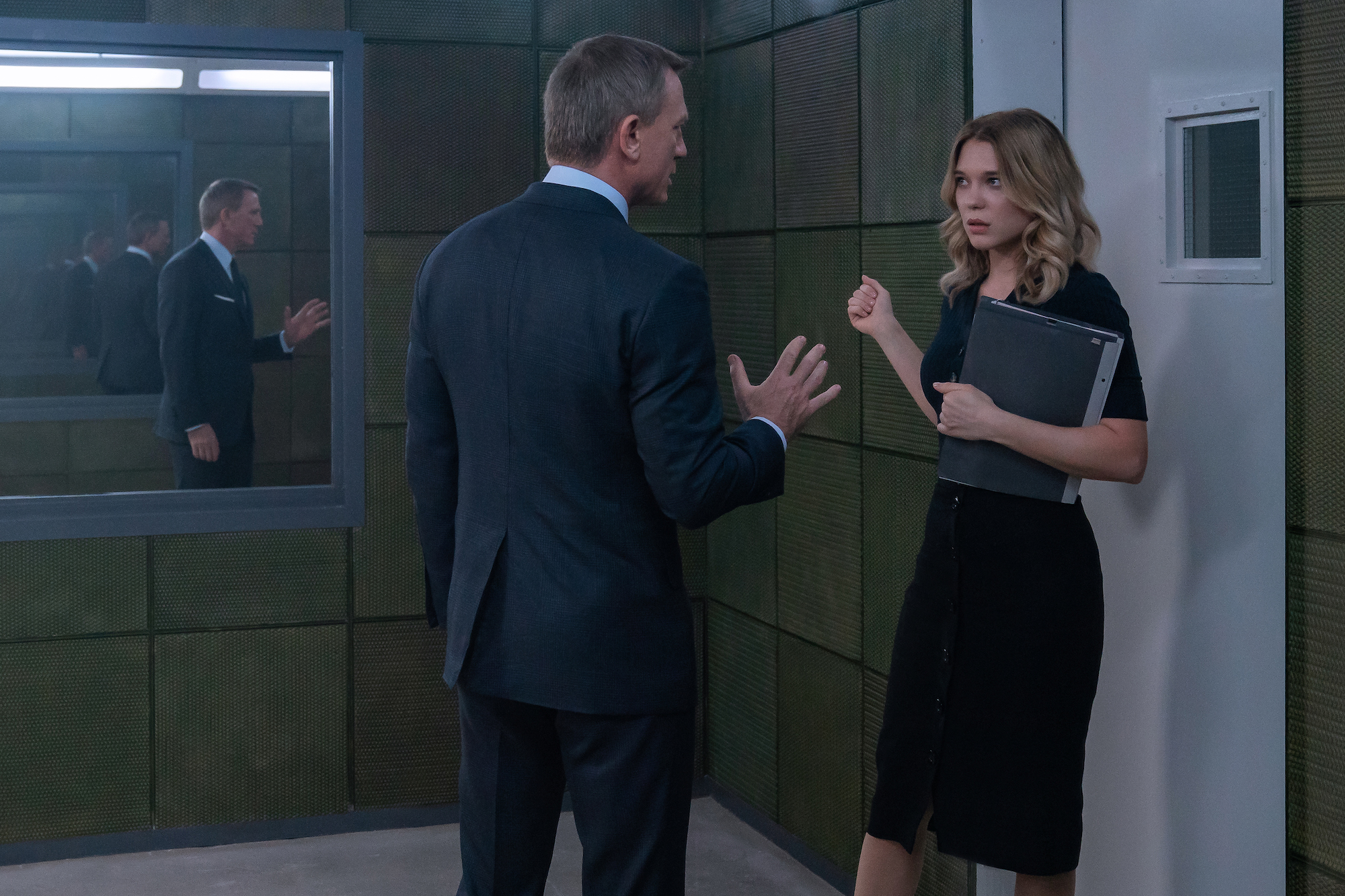 Fans of Ian Fleming will relish the way No Time to Die invokes his apocryphal dialogue. Rather than telegraphing what those words mean, No Time to Die uses the Fleming legacy to keep us in suspense. How are they going to play these homages? That is a good way to reinvent the source material, but other reinventions fall short. More on those later. 
Meanwhile, SPECTRE steals a bio weapon, as they do. This time it's viral warfare as opposed to space lasers. How modern. Bond remains retired but his former allies still ask him to investigate. 
The gang's all here in 'No Time to Die'
It's nice to see Felix Leiter (Jeffrey Wright) again. He's the one who calls in a favor with Bond. Ana de Armas plays an endearing character who's excited for the mission, and also shoots and kicks real good. You want to see more of her than No Time to Die gives her.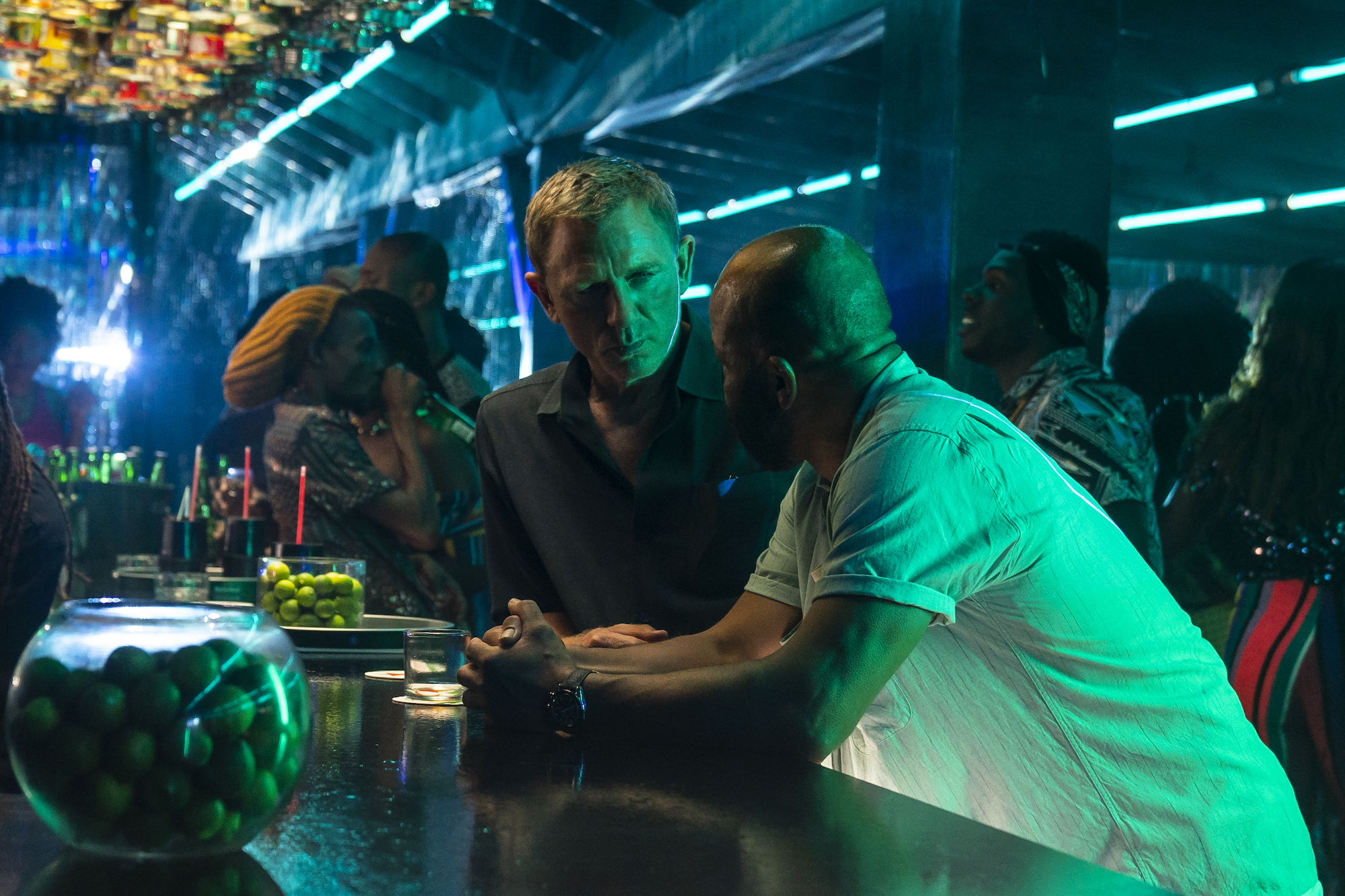 The plot holds M (Ralph Fiennes) accountable for some of the crisis in an interesting way. The British superpower has the best intentions to create a weapon with less collateral damage. Of course the idea that you can make war without unwanted casualties is naive at best and negligent more likely. So of course this presumptuously benign plan gets bastardized into something Bond has to fix.
No Time to Die already revealed that Lashana Lynch plays the new 007. Bond has never faced his own replacement before and their banter is fun. Ultimately, it doesn't amount to much more than quippy banter. The understanding they come to is rather trite, but other reinventions have more significant ramifications on Bond formula, for better or worse.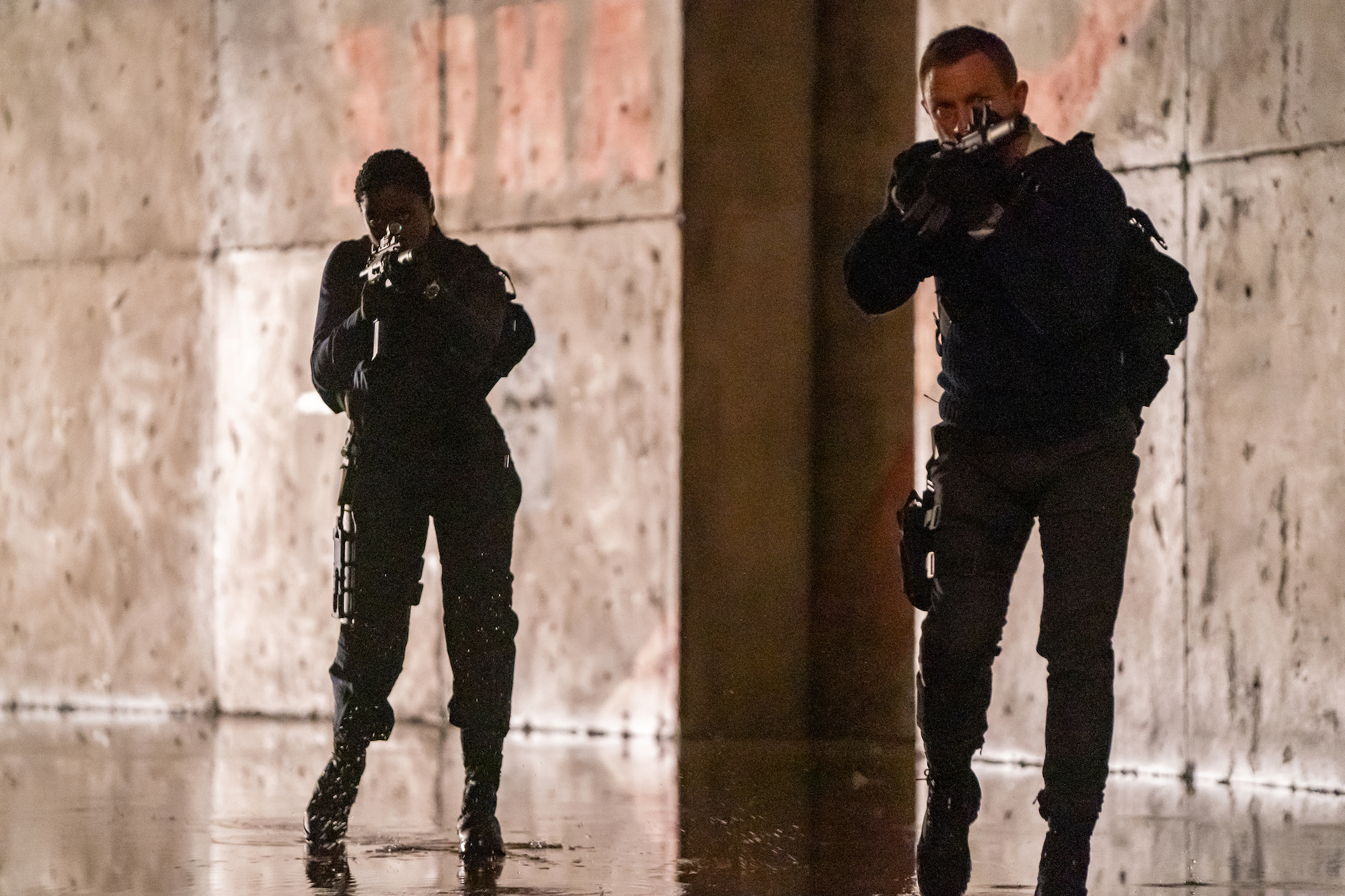 How much of No Time to Die is in IMAX?
Everything from the gun barrel through the pretitle action through the title sequence to Billie Eilish theme song encompasses the full IMAX frame. The IMAX is glorious, a James Bond movie that envelops you. The film returns to a traditional widescreen aspect ratio for the duration. If other sequences expanded to Imax they were less noticeable.
Breathless action keeps Bond off balance. So whatever you may think of the deconstruction of Bond formula, they don't shortchange you on the action. No Time to Die must break The World Is Not Enough's record for the longest pretitle sequence too.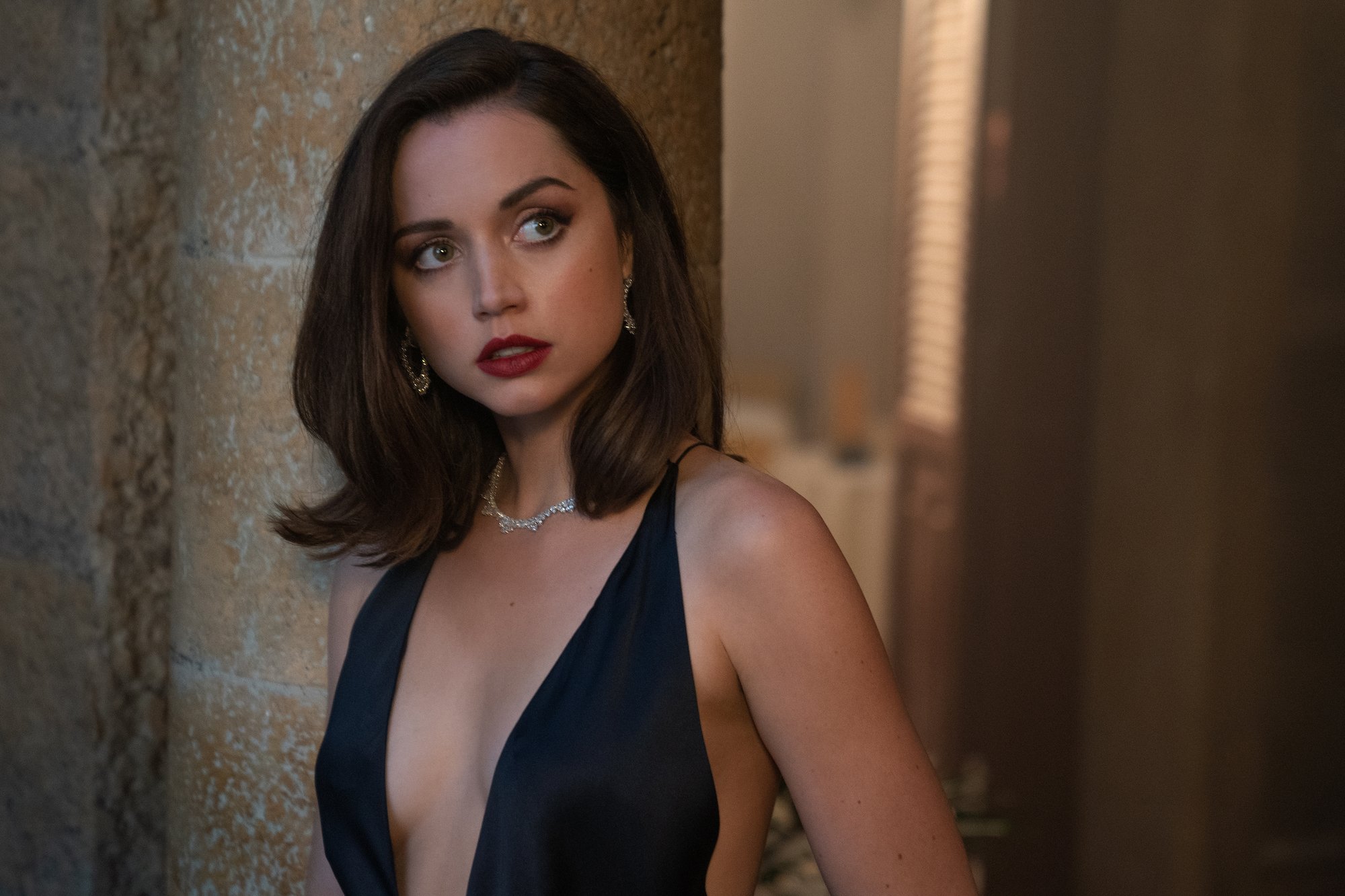 This franchise was never known for its brevity, but Craig has the four longest titles. No Time to Die earns its 163 minutes by letting Bond feel every twist and turn. The viewer starts to feel numb in hour two. Director Cary Joji Fukunaga treats the drama scenes like season 1 of True Detective. 
For some of the relationships, that's good but some scenes just need to get to the point. It's not like this is the first time Bond has explored a villain's lair or debated a villain's evil plot with him.
Daniel Craig reinvents James Bond yet again
When Daniel Craig began the role in Casino Royale the possibilities seemed endless. Fans seemed divided on most of his subsequent entries and No Time to Die will be no exception. But Craig never quite settled into becoming the James Bond of legend like Casino Royale suggested, even if Spectre almost goes there. (Spectre still retires Bond at the end and changes the backstory of Blofeld.)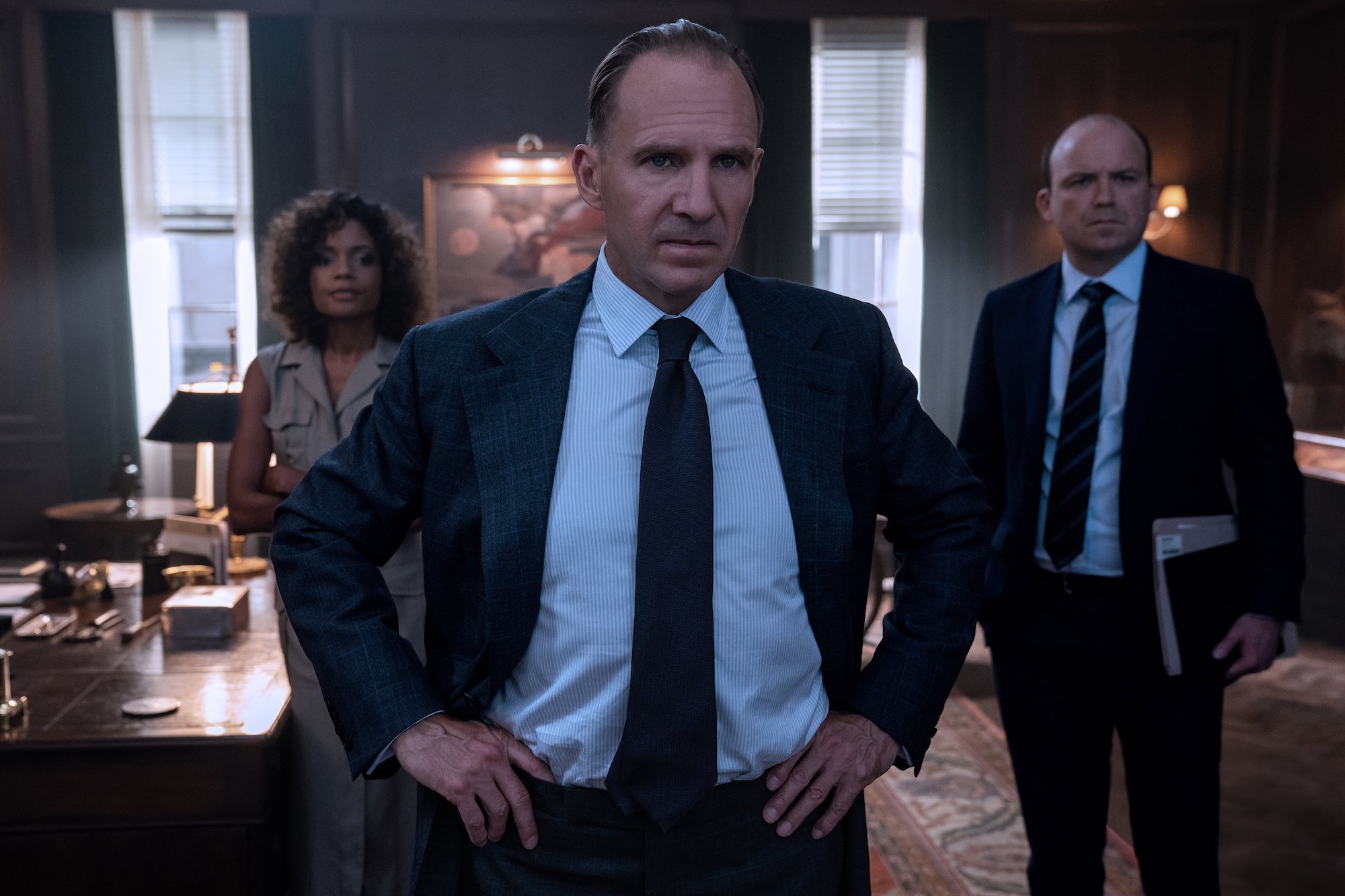 No Time to Die does things that no Bond movie ever did before. In some cases, there's a good reason the other movies avoided some of these. Some are also not as surprising as they think but others are. Each may be controversial, but if there are any aspects you don't like, you can also rest assured the franchise can never do it again. They've played those cards, as it were, so no other Bond is going to be able to repeat them. 
There comes a point where it's like why are you afraid to just do a James Bond movie? And if you like any or all of Craig's five, keep in mind the deconstructions only work because 20 previous movies proved reliable standalone entries. At least the defining trait of Craig's era will be that none of his movies are interchangeable.