'No Time to Die': Daniel Craig as James Bond Intimidated Rami Malek So Much That He 'Dropped Lines'
Fans have to bid Daniel Craig adieu in his final time as James Bond in No Time to Die. After several pandemic-related setbacks, the movie will reach theaters on Oct. 8, 2021. Craig has expressed his appreciation for the franchise. And for some viewers, he is the only James Bond they grew up with.
Craig's co-star Rami Malek plays the evil Lyutsifer Safin. Malek admitted in an interview that he felt intimidated by Craig's presence on set. Here is what the Academy Award winner said.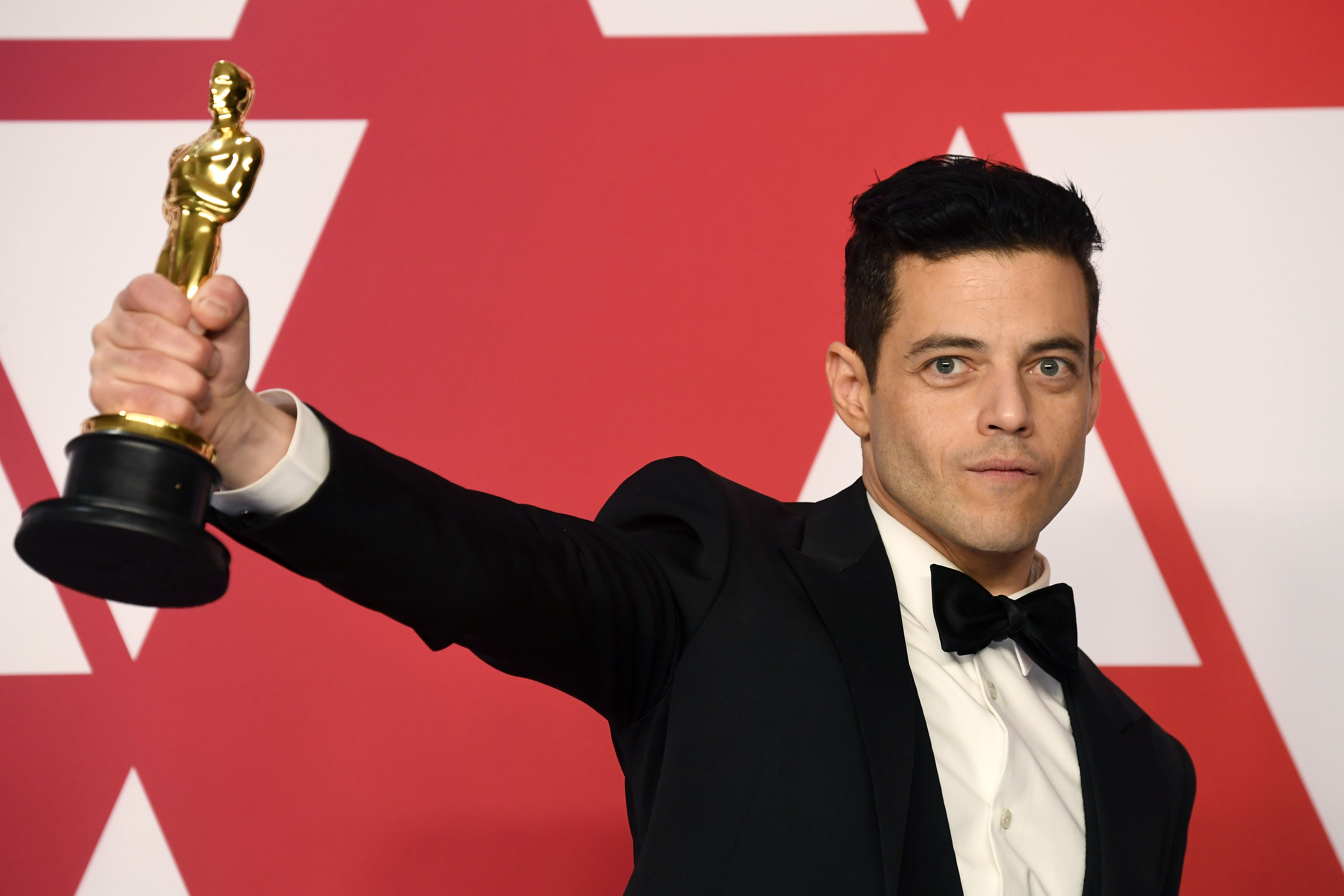 Who is Rami Malek in 'No Time to Die'?
Malek's character is James Bond's enemy in No Time to Die. Safin holds the power of ruining millions of lives, and Bond has to stop him. Craig's Bond left MI6 but resumes to search for a missing scientist.
In an interview with Entertainment Weekly, Malek expanded on his character, calling him "unique" and "complex," while Craig thinks he's "misunderstood." Overall, Malek's character is a ruthless villain intent on achieving his objectives.
Safin isn't only Bond's enemy; he is also against Dr. Madeleine Swann. Universal Pictures and United Artists haven't revealed how Safin will threaten the love interests. But fans have already wondered whether Safin will use the typical cinematic spy narrative: kidnapping the woman to lure the leading man.
Nevertheless, the new James Bond movie could surprise audiences. So viewers will have to wait and see how Safin goes head-to-head with Swann and Bond.
Rami Malek was intimidated by Daniel Craig as James Bond
According to Insider, Malek expressed his admiration for the No Time to Die cast. In an interview on The Graham Norton Show, he said his castmates' performances were "brilliant" and "stunning." However, the actor faced a challenge when he worked with Craig.
Although he enjoyed acting opposite Craig, Malek was also nervous. The Mr. Robot alum confessed he occasionally couldn't focus on his lines.
"When you see [Craig] on stage, on the 007 stage, and he's full James Bond. I will say, the second I got out there there were moments I dropped lines and I was like 'Oh, this is because I'm looking straight at James Bond.' I couldn't handle it. … He's brilliant by the way. He's absolutely brilliant."
Because Malek plays the enemy, he likely needed to execute a sharp, headstrong performance. So it will be interesting to guess which scenes Malek was nervous about once No Time to Die premieres.
Rami Malek's other movies have seen him give some powerful performances
Although Malek had already appeared in several movies, he reached his big break in Bohemian Rhapsody. Malek played the lead singer of Queen, Freddie Mercury. He won an Academy Award for Best Actor, receiving praise for his portrayal of the late musician.
Viewers also might recognize Malek from the Mr. Robot series. But he expanded his movie career after he portrayed Pharaoh Ahkmenrah in the Night at the Museum films. The pharaoh holds the tablet that awakens the museum's exhibits.
After his film debut, he later starred as the vampire Benjamin in The Twilight Saga: Breaking Dawn—Part 2. Benjamin is part of the Egyptian coven and can maneuver the natural elements: earth, wind, fire, and air.
Fans can catch Malek next — and say farewell to Daniel Craig as James Bond — when No Time to Die premieres on Oct. 8.
RELATED: 'No Time to Die': James Bond Producer 'Can't Even [Think]' if It's Possible to Replace Daniel Craig