'No Time to Die' Will Be the First-Ever Movie Shown on the World's Largest Imax Screen
James Bond movies are known for making big entrances. They are always big players at the box office and audiences are heavily invested in his adventures. No Time to Die is the 25th Bond installment and is finally exclusively hitting theaters after several coronavirus (COVID-19) delays. It will be making a huge statement by playing on one massive Imax screen in particular.
'No Time to Die' is Daniel Craig's last venture as James Bond
No Time to Die is set five years after Ernst Stavro Blofeld (Christoph Waltz) has been captured in Spectre. Bond (Daniel Craig) has left the service to live out the rest of his life in peace. His friend Felix Leiter (Jeffrey Wright) seeks him out to look for the missing scientist, Valdo Obruchev (David Dencik). However, he didn't just go missing. He was abducted, which continues Bond's journey against another villain.
Craig has been starring as Bond since 2006's Casino Royale. He has now portrayed the spy agent for five movies. However, his fifth time playing the character will be his last. No Time to Die will be a major movie event that spells out the end of an era. There's still no word on where the franchise will head from here.
Bond is getting the massive Imax screen treatment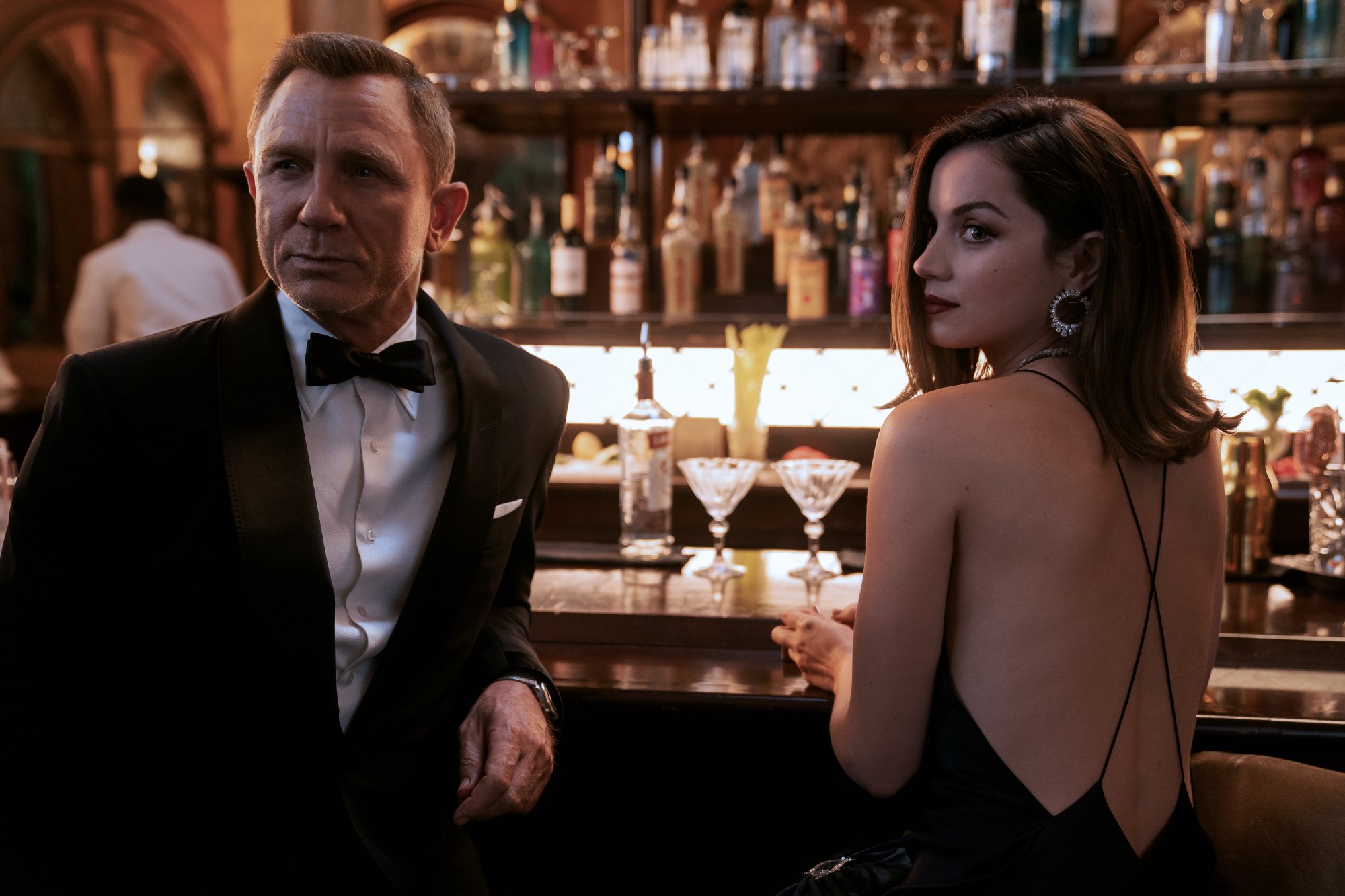 Deadline reported that No Time to Die will be the first movie to play on the biggest Imax screen in the world. The Imax theater will open in Leonberg, Germany on Sept. 30 at the Traumpalast Multiplex.
The screen is 21.03 meters (around 69 feet) high and 38.16 meters (around 125.20 feet) wide. It weighs over 500 pounds, which breaks yet another Imax record. The theater has 574 seats. This auditorium has laser technology and 12-channel surround sound technology with side and overhead channels for dynamic range.
No Time to Die has 40 minutes of footage shot on Imax cameras. It's the first Bond movie to be filmed on Imax cameras.
CEO of Imax, Rich Gelfond explained the news' impact. "The Imax at Traumpalast redefines the 'big screen'," he stated. "With Lochmann Filmtheaterbetriebe, we've created an unforgettable moviegoing experience where fans can truly immersive themselves in the world's biggest blockbusters on the world's largest screen. As we continue to grow in Germany and open new iconic locations around the world, the Imax at Traumpalast will become an exciting flagship location at a critical time for fans seeking premium, differentiated experiences."
No Time to Die is sure to be a wild experience. It will be sad to see Craig turn in his final Bond performance, but audiences will want to see this on the biggest screen possible to enjoy the action that they have been highly anticipating.