Noah Cyrus Net Worth: How Much Is the 'July' Singer Worth?
Miley Cyrus isn't the only celebrity daughter of Billy Ray Cyrus. The country icon and his wife, Tish Cyrus, have a total of six children between them, and many of their kids are involved in the entertainment industry.
Youngest sibling Noah Cyrus is one of the most well-known of the Cyrus clan, and even though her career is still relatively young, she has built a huge fanbase. Noah Cyrus's music is on regular rotation on pop stations all over the world and from the looks of things, her popularity won't wane anytime soon.
How old is Noah Cyrus?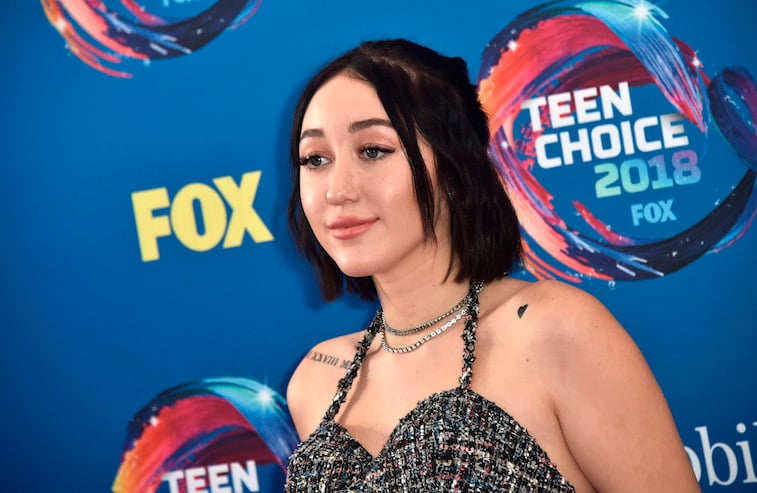 Cyrus was born in Music City, Nashville, Tennessee, in January 2000. Growing up, she was very close to her entire family, including her older sister, Miley Cyrus. Although her parents, Billy Ray Cyrus and Tish Cyrus, have had their problems over the years and even filed for divorce on several occasions, they are in a good place now and reportedly, are quite happily married. 
The 19-year-old pop star actually began her career in a similar way as her sister Miley Cyrus — as an actor. Starting at the age of two, Noah Cyrus appeared in several television shows, including Doc and Hannah Montana. Still, it was music that ended up calling Cyrus's name and at the age of sixteen, she signed her first record deal.
How much is Cyrus worth?
Noah Cyrus's songs have been well-received by both fans and critics. Her singles, "Almost Famous," "Stay Together," and "My Way" have all received a lot of airplay, and critics have praised Cyrus for her heartfelt lyrics and appealing voice. One reason that Cyrus's fans love her so much is the fact that she has consistently been open about her struggles with anxiety and depression, as well as the unique difficulties that she has faced growing up in the public eye.
At only nineteen years old, Cyrus's net worth is an impressive $3 million. While Noah Cyrus has a long ways to go before she reaches the same level as her sister Miley Cyrus, who's net worth is well over $200 million, if her career keeps going the way that it has, it's not a stretch to imagine that she could become the next big thing in entertainment.
Her 2018 "The Good Cry" tour brought Cyrus face to face with fans all over the world as she played shows for several months solid. 
Similarly to Miley Cyrus, Noah Cyrus has made headlines with her personal life. During the summer of 2018, Cyrus was in a very public relationship with rapper Lil Xan.
The pair even attended several red carpets together, hugging and kissing for the cameras, but they ended up calling it quits later that same year. Cyrus was transparent with her fans and posted a lot on social media all throughout the relationship and extended breakup period.
While many fans loved the couple together, it seems that at the moment, there's little chance of a reunion, since Lil Xan has moved on and recently became a father.
What's next for Cyrus?
While Cyrus has become best known for her pop anthems, her latest single, "July" definitely has a country flavor. The single is one of the tracks from her upcoming debut album and has been earning rave reviews.
Whether or not the single could indicate a totally new direction for Cyrus remains to be seen, but it is clear that the young woman has the business skills and the talent to keep her at the head of the class for many years to come.
Stay tuned to Showbiz Cheat Sheet for all the latest news on Noah Cyrus!