Who Is Noah Erb From 'The Bachelorette'? The Trailer Hints Tayshia Adams' Contestant May Stir Up Some Drama
Tayshia Adams shook up The Bachelorette when she replaced Clare Crawley as the lead for season 16. But Adams wasn't the only new addition to the ABC reality series this year. Following the bachelorette's arrival, host Chris Harrison introduced four more men to the cast, including Noah Erb. So who is Noah from The Bachelorette Season 16? Here's what we know so far.
Who is Noah Erb from Tayshia Adams' season of 'The Bachelorette'?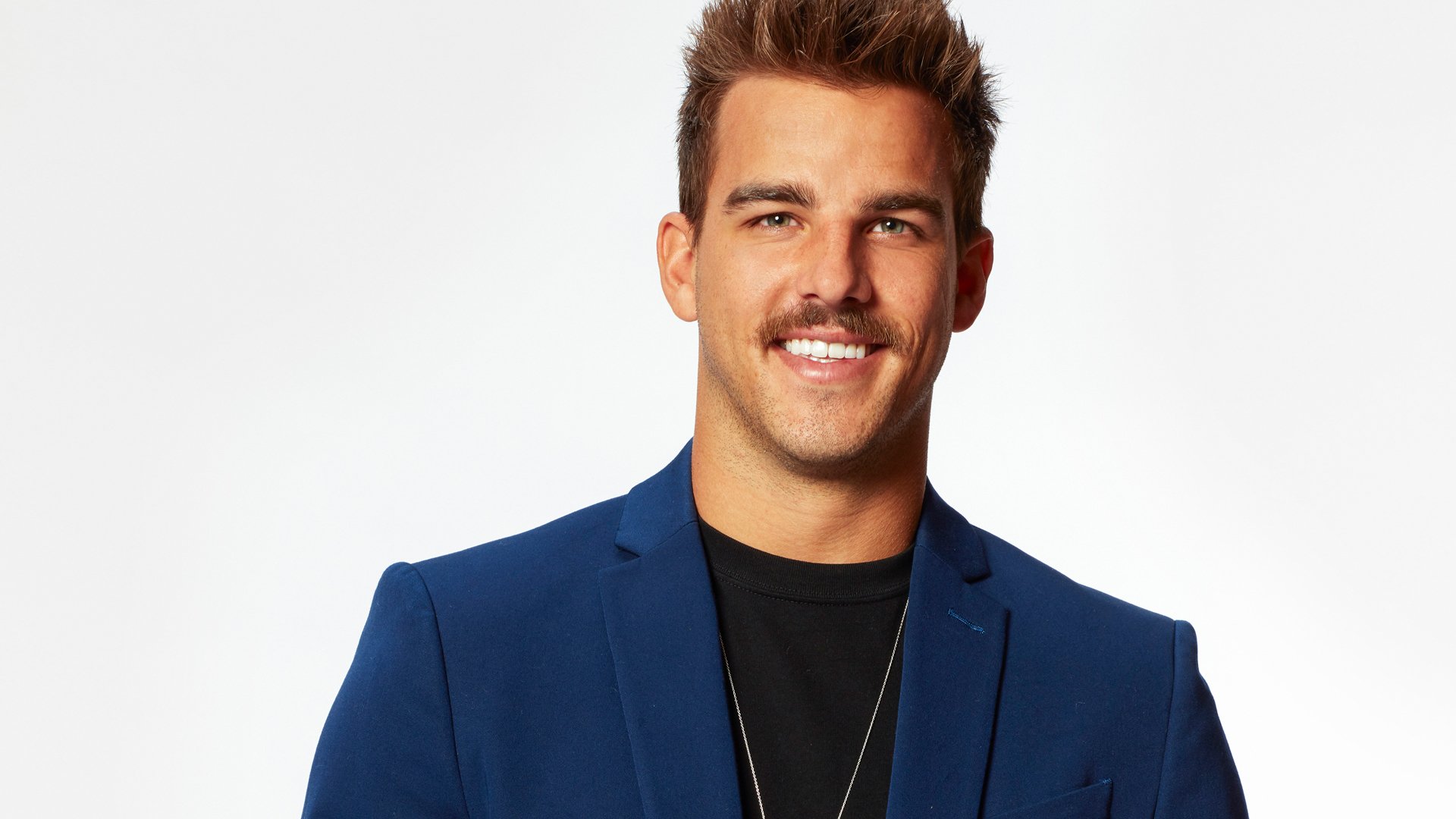 According to Noah's Bachelorette profile on ABC's website, the 25-year-old is from Tulsa, Oklahoma. Noah also works as a registered travel nurse, and he's been on the front lines of the coronavirus (COVID-19) pandemic. 
Meanwhile, Noah's bio reveals a bit about his home life, noting the new reality star comes from a big and loving family. The contestant is a twin and hopes to have a set of his own one day. He also sees his parents' relationship as an example and hopes to make his other half feel special. 
Then in a short introduction on The Bachelorette's Twitter account, Noah revealed what he's looking for in a partner. "What's most important for me looking for love is being open to new things, and open to always do better and get better, personally," he said.
Now, Bachelor Nation fans can find Noah's Instagram under the handle @noah_erb. And given his profession, it's no surprise Noah's page is one adventure after another. From snowboarding in Canada to scuba diving in Hawaii, the travel nurse certainly knows how to feed his wanderlust.
What we've seen from Noah Erb on 'The Bachelorette' Season 16
When Noah met Adams on The Bachelorette Season 16 Episode 5, he highlighted his job by bringing out a stethoscope and a cheesy one-liner. 
"You know where my heart is from the start," Noah said as Adams listened to his heartbeat. Then the lead replied, "Oh my goodness! It's beating, and it's beating quite fast."
Then as the episode went on, Bachelor Nation fans didn't see much from Noah. But it seems he'll get more screentime with Adams on Nov. 17. In a short clip published on The Bachelorette's Twitter, Adams brought up Noah's mustache and hinted he should shave it off. The cast member claimed he loved the idea — but he had his concerns.
"Tayshia, she asked me to cut away a huge part of my life," Noah said in a confessional interview with producers. "I pray that she doesn't send me away with a bald babyface after this."
Of course, the moment between Noah and Adams was lighthearted. However, earlier Bachelorette trailers seemed to indicate Noah could be the next villain. In Adams' season preview, a shot of Noah was paired with a concerning voiceover. "It's not always easy to see a wolf in sheep's clothing," the cast member said.
Later, Adams' father told his daughter, "Why him? There's something wrong with this guy?" This was immediately followed by another clip of Noah. 
Then in The Bachelorette Week 6 promo, Noah told Adams he would "fight" for what he wanted, and the reality series highlighted a physical group date in which medics may have to come in. Meanwhile, Noah seemingly crashed the date. 
"Noah hopped the fence," members of Adams' cast said in the teaser. "All hell is breaking loose. He's trying to push himself onto group dates. I think it's immature to do that."
At this point, we don't know whether Noah is actually being primed to become the next villain of The Bachelorette Season 16. The trailer may indicate something dramatic is on the horizon. But of course, it could just be a fakeout. So fans will just have to wait and see. 
The Bachelorette Season 16 airs Tuesday nights on ABC.
Check out Showbiz Cheat Sheet on Facebook!