'Nobody' Review: Bob Odenkirk Fights His Way to 'John Wick' Status
Since his first appearance in Breaking Bad Season 2, Bob Odenkirk has become perhaps best known as his character, Saul Goodman. Before that series — and its spinoff, Better Call Saul — Odenkirk had a diverse resume of mostly comedic work. But one role that has eluded him is action hero. That changes with the release of director Ilya Naishuller's latest movie, Nobody.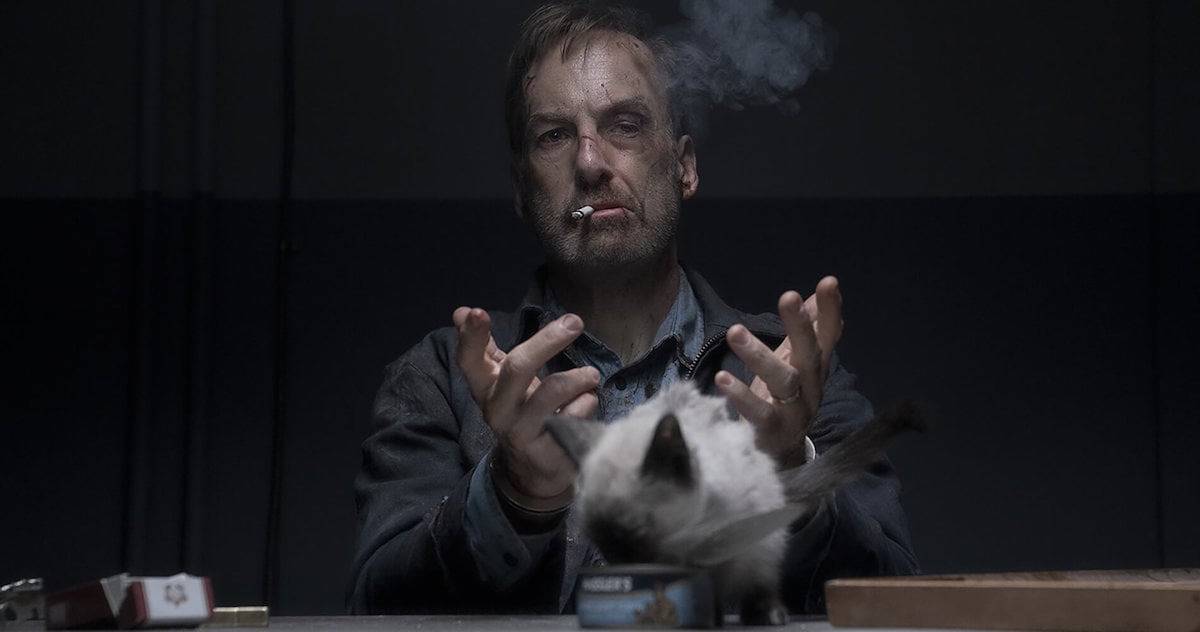 'Nobody' shares some production DNA with the 'John Wick' franchise
In the movie, Odenkirk plays Hutch Mansell, a seemingly normal family man. Hutch works a 9-to-5 job at a manufacturing plant. He has a nice house in the suburbs with his wife (Connie Nielsen) and two children (Gage Munroe and Paisley Cadorath). And he has a frustrating tendency to miss the garbage truck in the mornings. 
But a dangerous incident at home sets Hutch down a dark path. As his journey progresses, the truth about Hutch's past gives Odenkirk a chance to tap into his inner John Wick. In fact, Nobody shares more than a passing resemblance to that Keanu Reeves series. The themes, action, and wry humor feel like they would be right at home in John Wick.
Before fans of that franchise call Nobody out, it's worth noting that behind-the-scenes connections. Nobody is actually a direct descendant of the John Wick school of action. Derek Kolstad — who writes all the John Wick films — also penned Odenkirk's movie. And one of that series' chief architects, David Leitch (Atomic Blonde, Deadpool 2), serves as a producer.
Director Ilya Naishuller unleashes Bob Odenkirk's inner action hero
As if to call out its connection to John Wick, Nobody features a moment aimed at poking gentle fun at the incident which sets Reeves' character off in the first film. But Nobody is more than just a riff on the John Wick franchise. Baked into the film's premise is a True Lies-esque level of subterfuge that makes Hutch's dynamic perhaps more compelling and relatable for viewers.
Moreover, Nobody is only the second directorial feature from Naishuller. The filmmaker made his debut with the first-person action thriller Hardcore Henry. And while that movie's jittery lens turned off some viewers, Naishuller's style and skill behind the camera are undeniable. He brings a dual sense of excitement and dread to Nobody from the very first frames.
Of course, the film hinges on whether Odenkirk can sell his role as a stealth action hero. Fans know the actor can handle dramatic and comedic material with ease. But can they take him seriously as he brawls his way through Nobody? Thankfully, the answer is a hard "yes." Odenkirk's two years of training reveal he is the year's most unexpected and satisfying action hero.
'Nobody' sets the bar for action movies hitting theaters in 2021
Also co-starring Aleksey Serebryakov, RZA, and Christopher Lloyd, Nobody is the first great action movie of 2021. The notion of an Odenkirk-fronted thrill ride probably didn't cross many minds before this project came along. But Naishuller, Kolstad, and their team prove just how much fans underestimated the Better Call Saul star. 
With that AMC series coming to an end following season 6 in 2022, perhaps Nobody could be the start of a Liam Neeson-style action run for Odenkirk. At the very least, the film will certainly leave audiences wanting more. And as movie theaters continue to re-open amidst the coronavirus (COVID-19) pandemic, Nobody would be an excellent return to the big screen.
Nobody hits theaters everywhere on March 26, 2021.