Nolan Gould Shares What He Misses Most About 'Modern Family' and Talks About the Surprise Phone Call He Got From Ed O'Neill
Modern Family viewers watched actor Nolan Gould grow up playing Luke Dunphy, the precocious child who transforms into a young adult.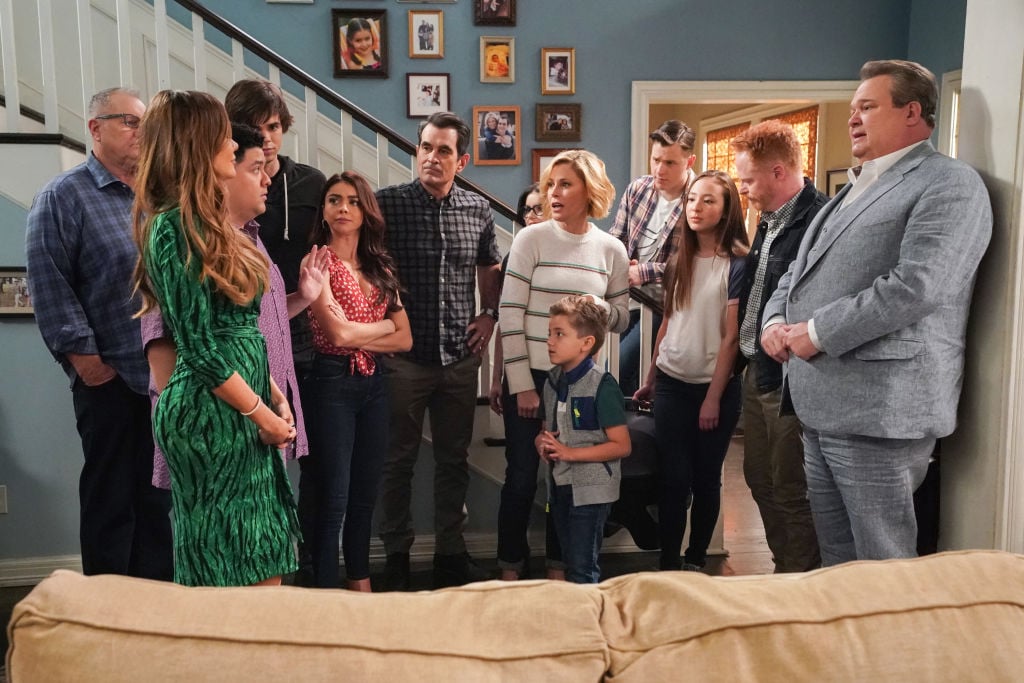 After more than a decade on the air, the enduring series ended in 2020 amid a pandemic and at a pivotal time in Gould's life. He spent the last 11 years working closely with the same group of actors. Not only did the series end, but the world went into lockdown while a pandemic raged.
Now 21 years old, Gould told Showbiz Cheat Sheet that being part of the show was extremely transformative. He shared what he missed most about being on the set every day. Plus, Gould revealed that he was touched to receive a recent phone call from Ed O'Neill, who played his grandfather Jay Pritchett. O'Neill must have known the young actor was missing his Modern Family and called to boost his spirits.
Nolan Gould misses the friends he saw every day for 11 years
Having the show end while the world went into quarantine made this time extra bittersweet. Gould made some longstanding friendships and misses seeing everyone on a regular basis.
"The big adjustment is seeing the same people for 11 years, day in and day out and then being quarantined," he admitted. "But I do talk to Ariel [Winter] just about every day. We're really close because we're the same age and we grew up together. And we're always going to be close."
RELATED: Did Luke Dunphy Ever Go to College? Here Are a Few of Our Favorite Milestones of This 'Modern Family' Character
Gould doesn't remember a time when he wasn't part of the show. "I came on to the show so young that some of my first memories are from [being on set]," he says. "I don't really remember a time before Modern Family. So it's ingrained into who I am as a person. All of my formative years and my schooling and my friendships, and my entire life was around Modern Family."
Ed O'Neill recently surprised him with a phone call
Only a week prior, Ed O'Neill called Gould for the first time. "I got a phone call from Ed O'Neill, like a week ago," he shares. "It was like the coolest, craziest experience of my life. I don't think I've ever gotten a phone call from Ed O'Neill casually."
"He was like, 'Nolan! It's Ed!'" Gould said doing a spot-on impression of O'Neill. O'Neill didn't have Gould's phone number and got it from one of the assistants who worked on the show. "How did you have his number and not mine," Gould asked while laughing. "But we talked about life and the quarantine and everything."
RELATED: 'Modern Family' Finale: Sarah Hyland and Ariel Winter Pen Emotional Goodbyes
Gould shared that the cast of Modern Family got just as teary-eyed as their viewers did during the series finale. The finale was broadcast while the country was in quarantine. The entire cast got together via Zoom since they couldn't attend a cast party.
"Afterwards we all got on a call. Because under different circumstances we would have all gotten together and gone over to someone's house," Gould said. "But obviously with the state of the world that couldn't happen. But we all got on and everyone was a big crying mess."