Norm Macdonald Once Slammed 'Last Comic Standing' Contestant for This Huge Audition Fail
Legendary Saturday Night Live alum Norm Macdonald has died at 61 years old. The actor, comedian, and writer made a name for himself across nearly every platform. From film to TV and everything in between, the stand-up icon also worked as a judge on the reality competition show Last Comic Standing. Macdonald didn't hold back when it came to criticism — particularly when it came to his biggest pet peeve.
Norm Macdonald dies at the age of 61 after a long battle with cancer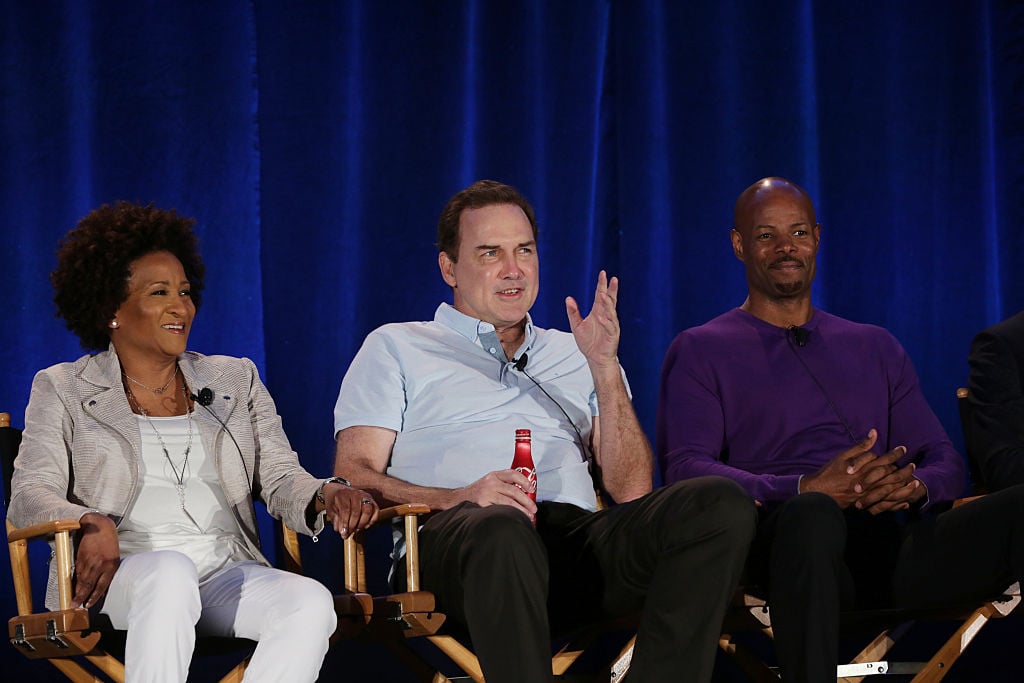 According to Macdonald's management team, the comedian died on Tuesday, Sept. 14. A statement revealed to Deadline reported the sad news, adding he was diagnosed nine years ago. The star kept his diagnosis private from friends, family, and fans.
"He was most proud of his comedy," friend Lori Jo Hoekstra — who was with him when he died — told the outlet, adding, "he never wanted the diagnosis to affect the way the audience or any of his loved ones saw him. Norm was a pure comic. He once wrote that 'a joke should catch someone by surprise, it should never pander.' He certainly never pandered. Norm will be missed terribly."
Though Macdonald is most known for SNL's "Weekend Updates," the star worked on shows like The Middle and films like Grown Ups. Before his death, Macdonald was slated for the New York Comedy Festival in November.
Why Macdonald slammed 'Last Comic Standing' contestants
In 2015, Macdonald joined Last Comic Standing to judge alongside Rosanne Barr and Kennan Ivory Wayans. The show, executive-produced by Wanda Sykes and two others. In an interview with The Hollywood Reporter, Macdonald revealed his biggest pet peeve during the audition process.
"I like fewer people than the other judges for some reason. I don't know why. Sometimes it's easy to critique someone. Like, if you see that they steal," he said. "We had a little thing where someone was accused of stealing. And I said, 'Oh, we should find out. It's easy enough to prove. And then we could call the person a thief when they're up there, in front of the crowd'. Which I think they deserve. But the producers didn't want to do that."
He continued: "They were like, 'Oh, we told the person that that [material] shouldn't be done next time.' And I was like, 'No, there shouldn't be a next time. That's a bad person. That person should be exposed'. She was voted off immediately. Because that's a big thing in comedy, stealing material."
That said, the comedian can relate to bombing on stage and had the most surprising way to recover.
Macdonald used to 'bomb' on stage often
RELATED: Norm Macdonald Once Claimed He Lost His 'SNL' Job Because of O.J. Simpson
Nearly every comedian knows there will come a time when the joke falls flat. Macdonald said in the same interview he used to "bomb all the time."
"Once you're famous, you never bomb," he said. "They just forget you've been sucking for 20 minutes. They just accept it. When I started, I used to bomb about 90 percent of the time."
To recover gracefully, he admitted to announcing he'd have a drink, to which the crowd would cheer. The catch is, he didn't actually drink any alcohol and never has.
"So for a while, since I have no tolerance for alcohol, I was having the waitress bring me fake shooters, that had nothing in them," he said. "I'd down like 20 shooters, and by the end of the night, I was the biggest hero ever because I wasn't down on my hands and knees barfing like a normal human would be doing."