'Normal People': Paul Mescal Would 'Absolutely' Return for a Second Season
The dramatic television series Normal People, co-produced by BBC Three and Hulu, is the type of show that makes binge-watching so popular.
Based on the 2018 best-selling novel by Sally Rooney, the series aired 12 episodes beginning in April 2020. It is currently streaming on Hulu, and most viewers are gobbling up the content in less than two sittings.
There are no immediate plans for a season 2, but lead actor Paul Mescal said that he is definitely on board with continuing his unprecedented role as Connell.
Mescal received an Emmy nomination
Connell is a popular Irish teen that falls lustfully in love with awkward high school friend Marianne, played by Daisy Edgar-Jones.
The couple, who come from different social and class structures, spend almost every night sleeping together. During the day at school, Connell ignores Marianne so as not to lose his friends.
When the pair get to college, the tables turn, and Marianne becomes the popular one, with Connell as the lonely outsider. They reunite for what The New Yorker calls "starling emotional intensity" that would make viewers "surely combust" if the series lasted longer than its 12 episodes.
Variety claims, "Mescal has drawn comparisons to everyone from Colin Farrell to Robert Pattinson." Winner of the British Academy Television Award for Best Actor, Mescal received an Emmy nomination for lead actor in a limited series or movie.
A student of Trinity College in Dublin, the up-and-coming actor, admits watching the intimate sex scenes with his parents was uncomfortable. Regardless, he said that "these are scenes that I'm really proud of." The Sun claims Normal People "included forty-minutes of sex scenes, making it 'the BBC's raunchiest drama ever.'"
Would Mescal return for another season of 'Normal People'?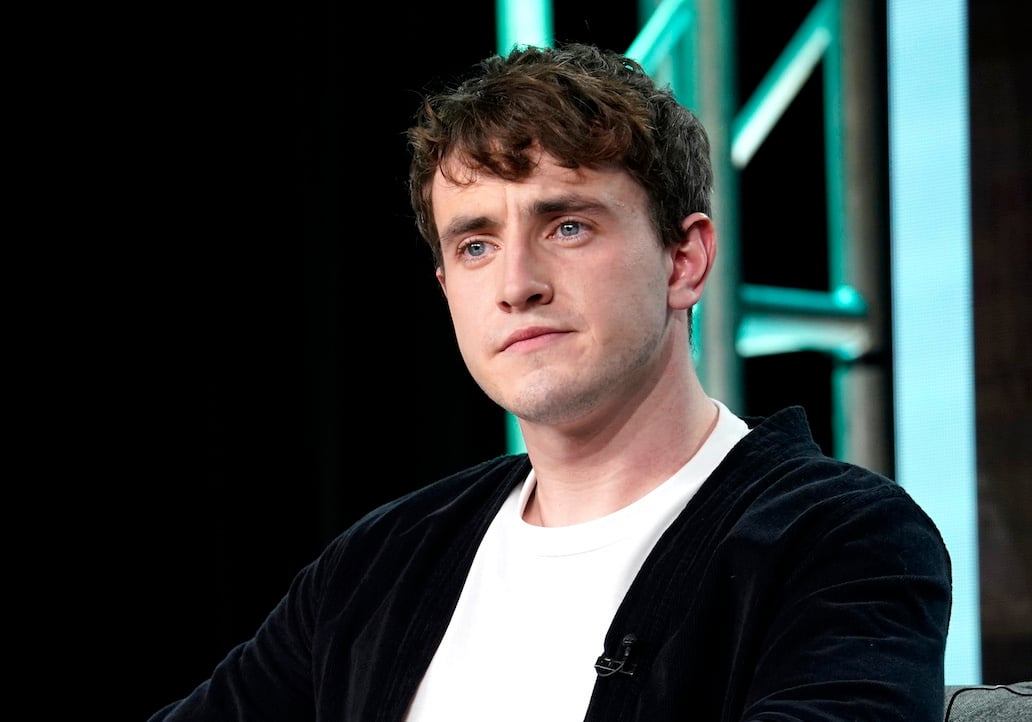 Despite the show's enormous popularity, there are no current plans for another season. Producers have decided to focus their attention on Rooney's first novel, Conversations with Friends, saying that they might eventually return to the story of Connell and Marianne.
When Mescal was asked if he would return for another season, Digital Spy reported he said, "If that [season two] was the case, then absolutely." The 25-year-old actor explained, "I'll put my hand up and say I'd play Connell until the cows come home."
Even though there is still a story left to tell, Mescal doesn't believe the show will return. He told The Daily Mail, "Oh, there's no question that character to me is still alive and breathing and very much has a lot of life left to live and has a relationship with Marianne that is maybe unfinished."
Edgar-Jones agreed, telling NME, "That's what's so wonderful about the book. At the end, they're very much alive, and you're left not knowing where they're gonna go."
What is Mescal doing now?
Before Mescal became the BBC's hottest star, he was just a kid from County Kildare in Ireland. Born in 1996, his claim to fame came when he appeared in a sausage company commercial, and according to IMDB, became known as "Sausage Paul."
The young actor's first television appearance was on an episode of the 2019 series Bump. After the critically acclaimed success of Normal People, Mescal landed a role in the Rolling Stones music video titled "Scarlet." He also went on to play Sean McKeogh in the television series The Deceived.  
Mescal has several irons in the fire, with a few projects currently in post-production. Expect to see Mescal in the Lost Daughter, God's Creatures, and a film adaptation of the classic opera Carmen. 
Hello! reports the "nation's heartthrob" is currently dating indie folk singer Phoebe Bridgers.