'Normal People': What You Need to Know About the New Hulu Series Based on Sally Rooney's Novel
Normal People may be your latest streaming obsession. The new Hulu series is the story of the complicated relationship between Marianne (Daisy Edgar-Jones) and Connell (Paul Mescal). It premieres April 29.
Marianne and Connell start seeing each other when they're both students at the same high school in their small Irish hometown. She's a wealthy social outcast, while he's a popular kid whose mother has a job cleaning houses, including Marianne's. Given the difference between them, they decide to keep their affair a secret. Their on-and-off relationship continues when they both head off to college in Dublin. But new challenges arise as their circumstances change (her social status rises as he finds himself on the fringes) and they evolve as people.
The series has earned positive reviews for its intimate look at love, power dynamics, and class differences. With all 12 episodes streaming on Wednesday, here's what you need to know before you dive in. 
'Normal People' is based on a book by Sally Rooney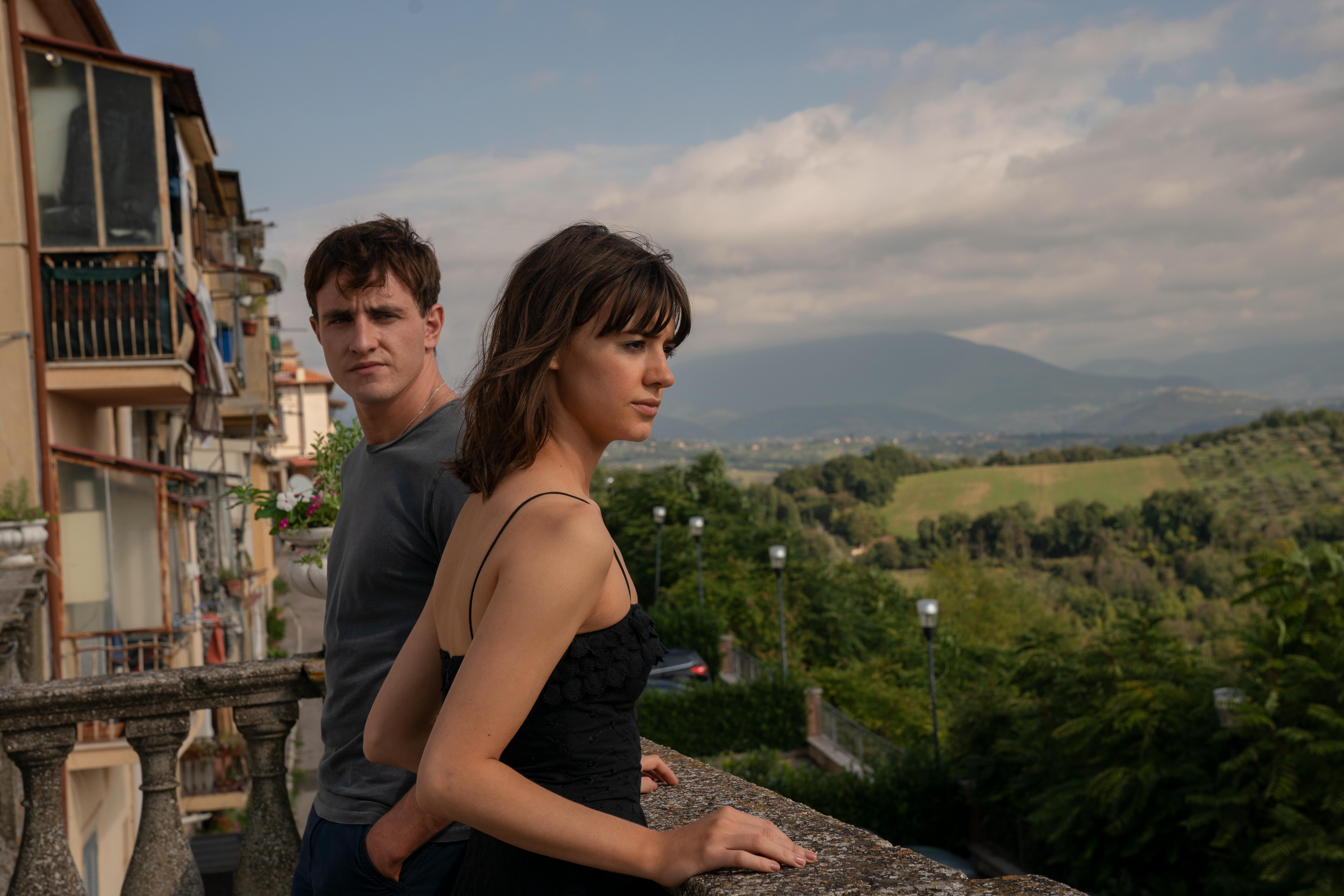 Normal People is based on a 2018 novel by Irish author Sally Rooney. Published when she was just 27, her second book received widespread praise. The New York Times even declared her "the first great millennial author." So it was no surprise when Hulu announced it was planning a television adaptation. 
Rooney was directly involved in bringing her story to the screen. She worked with writers Alice Birch and Mark O'Rowe to write the scripts; she also serves as an executive producer. Rooney was even involved in the casting process, she told the BBC. 
'Room' director Lenny Abrahamson directed six episodes 
An impressive roster of talent was involved in adapting Normal People. In addition to Rooney, Lenny Abrahmason, who directed the 2015 Oscar-winner Room, directed the first six episodes. (The other six are directed by Hettie MacDonald).
The 54-year-old Abrahamson said he was interested in taking on a project about younger people. "It's about a generation that I think we don't do justice to very often," he told the Financial Times. "We either make it cute, or we pathologize it … Somebody like Sally, who is so close to that generation and treats it really seriously, I found that really great." 
It was filmed on location in Ireland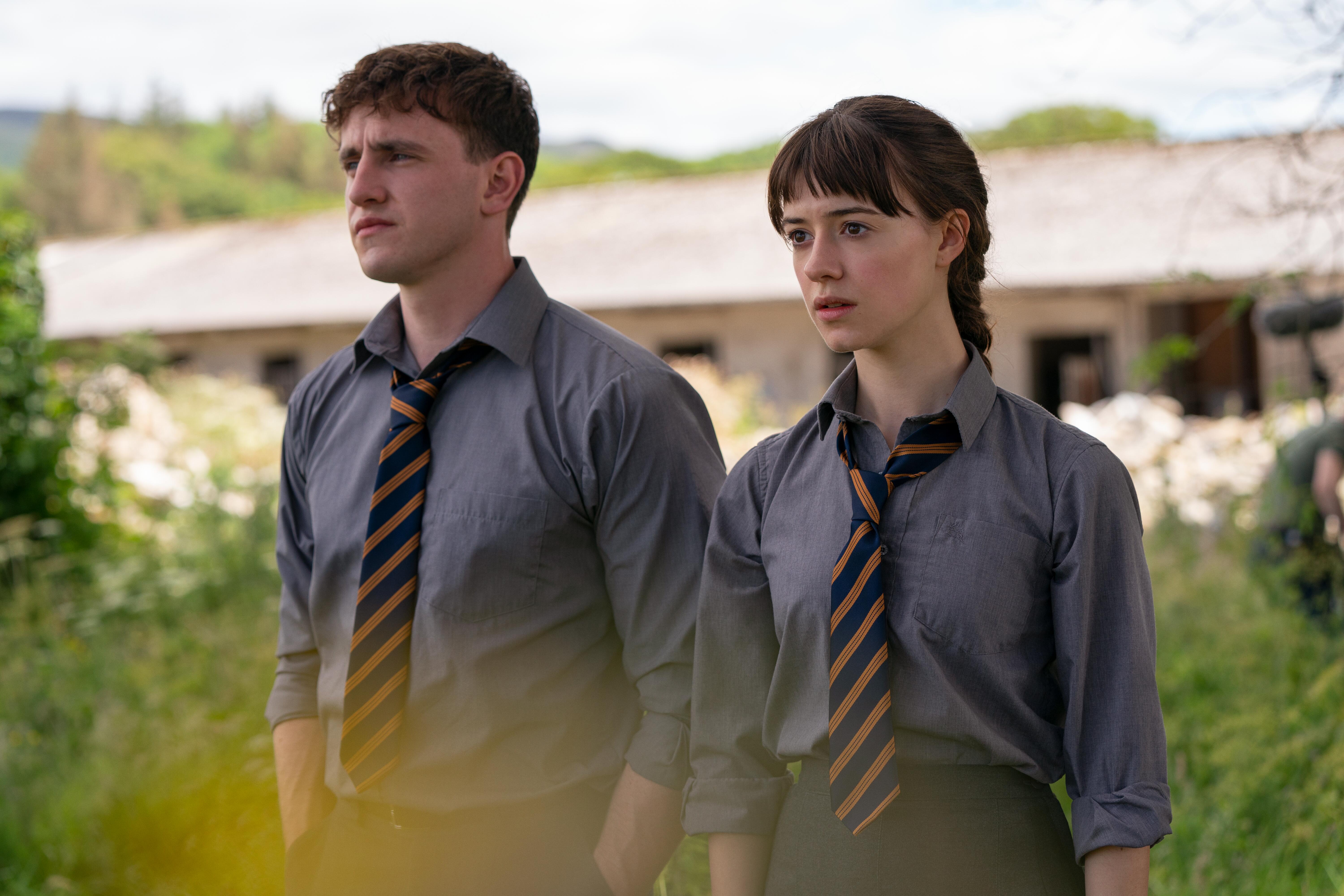 In the novel, Connell and Marianne grow up in County Sligo on Ireland's western coast. Scenes set in the pair's fictional hometown of Carricklea were filmed in Sligo, PopSugar noted. Other scenes were shot on the campus of Dublin's Trinity College, where Connell and Marianne attend university. Getting locations right was important, Rooney told the BBC. 
"The book is set in a small fictional town in County Sligo, and in a few specific locations in Dublin, and none of us really felt that those places were generic or interchangeable," she said. "We were committed to getting the environment right and doing justice to the specific setting of the story, and I think that's become an important part of the show."
There was an intimacy coordinator on set 
There's a lot of sex in Normal People, which meant hiring an intimacy coordinator who made sure the actors were comfortable and their boundaries were respected. Abrahamson admitted he was a bit skeptical of the idea at first, but once he saw how she worked, he was convinced of the value, especially when working with younger, more inexperienced actors. 
"She takes the shyness away, and finds a way of negotiating touch and consent, which is really simple but which always goes back to the actors to make sure that they're comfortable with what's happening," he told the Financial Times. 
All 12 episodes of Normal People are streaming on Hulu beginning April 29.
Read more: 'Little Fires Everywhere': Why Author Celeste Ng Loves What the Hulu Show Added to Izzy
Check out Showbiz Cheat Sheet on Facebook!