'Nothing Like I Imagined': Mindy Kaling Gets Vulnerable In Her New Essay Collection
Mindy Kaling's new series of essays, Nothing Like I Imagined, offers her fans an unusual peek into her life as it stands right now.
Kaling has been busy with her two-year-old toddler, Katherine. The former costar of The Office, who wrote the essays before our current pandemic, offers the new publications to her readers as a break from life as we presently know it.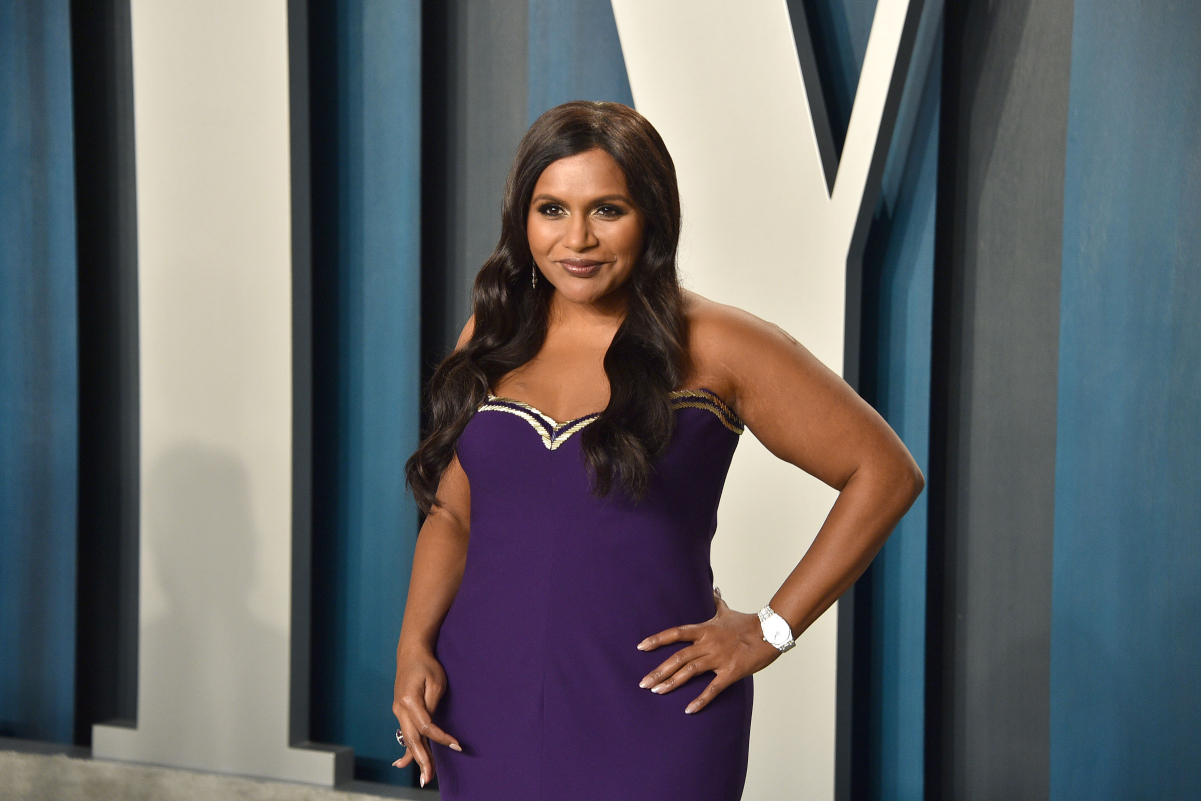 Mindy Kaling's new essays
The former star of The Mindy Project just published her new collection of six essays, Nothing Like I Imagined, in Oct. 2020.
The essays, sold individually as Amazon Original Stories, are entitled "Kind of Hindu," "Please Like Me (But Keep Away)," "Help Is On The Way," "Searching for Coach Taylor," "Once Upon a Time in Silver Lake," and "Big Shot." Each essay features a colorful, fun, and Mindy-esque cover.
As of this writing, Amazon Prime members can borrow all six of Kaling's essays with their Prime Reading membership. They are also available, of course, for sale.
Kaling is glad to provide readers a break from the current news cycle
In an Oct. 2020 interview with Good Morning America, Kaling said of her new works, "I was so scared, because I thought, 'OK, I wrote all these essays before everything that's happened: the Black Lives Matter movement, the pandemic, the election.
"I thought, 'Are people going to think that these are just light and funny, nobody wants to hear about this' but what I've found is that people who've read them are excited to have some respite from the heaviness that we're going through. And so they're enjoying it. I feel really excited about people reading it."
Kaling also noted that these new essays are her most vulnerable and honest yet.
"They're so personal and they're so honest, touching on things I haven't addressed in my past books," she said.
Mindy Kaling is so proud of her daughter
Kaling, the author as well of 2011's Is Everyone Hanging Out Without Me? (And Other Concerns) and 2015's Why Not Me?, told George Stephanopoulos, Robin Roberts, and Michael Strahan in her conversation with GMA about how her daughter is handling all this indoor activity.
"It's been incredibly touching how resilient she's been," the co-creator of the Netflix series Never Have I Ever said. "I sit her in front of the computer, which you know, I'm trying to limit screens with her.
"It's like a biblical reckoning in California right now," Kaling said of the pandemic and the California wildfires that are both preventing children from attending school. "She was supposed to start preschool and she's being patient about it."
Kaling also touched on B.J. Novak, her former The Office costar, who is her daughter's godfather.
"Godparents are a Christian tradition," the California resident told the morning show. "I'm Hindu and he's Jewish, so it just makes sense, really. We were like, 'Christians just got this right; godparents are a great tradition!' And so I was like, 'I'm not missing out on this,' so he is the godparent to my daughter. We're redefining what it means."