How The Notorious B.I.G.'s Breakout Song Led to Him Being Sued
Prior to his music career, The Notorious B.I.G. made money another way: by selling drugs on the streets of Brooklyn. At the same time, he gained a reputation around his neighborhood of Bedford-Stuyvesant for his talent every time he got on a mic at a cypher or block party. The budding rapper started recording demo, and released his debut single in 1993. The song eventually led to a lawsuit.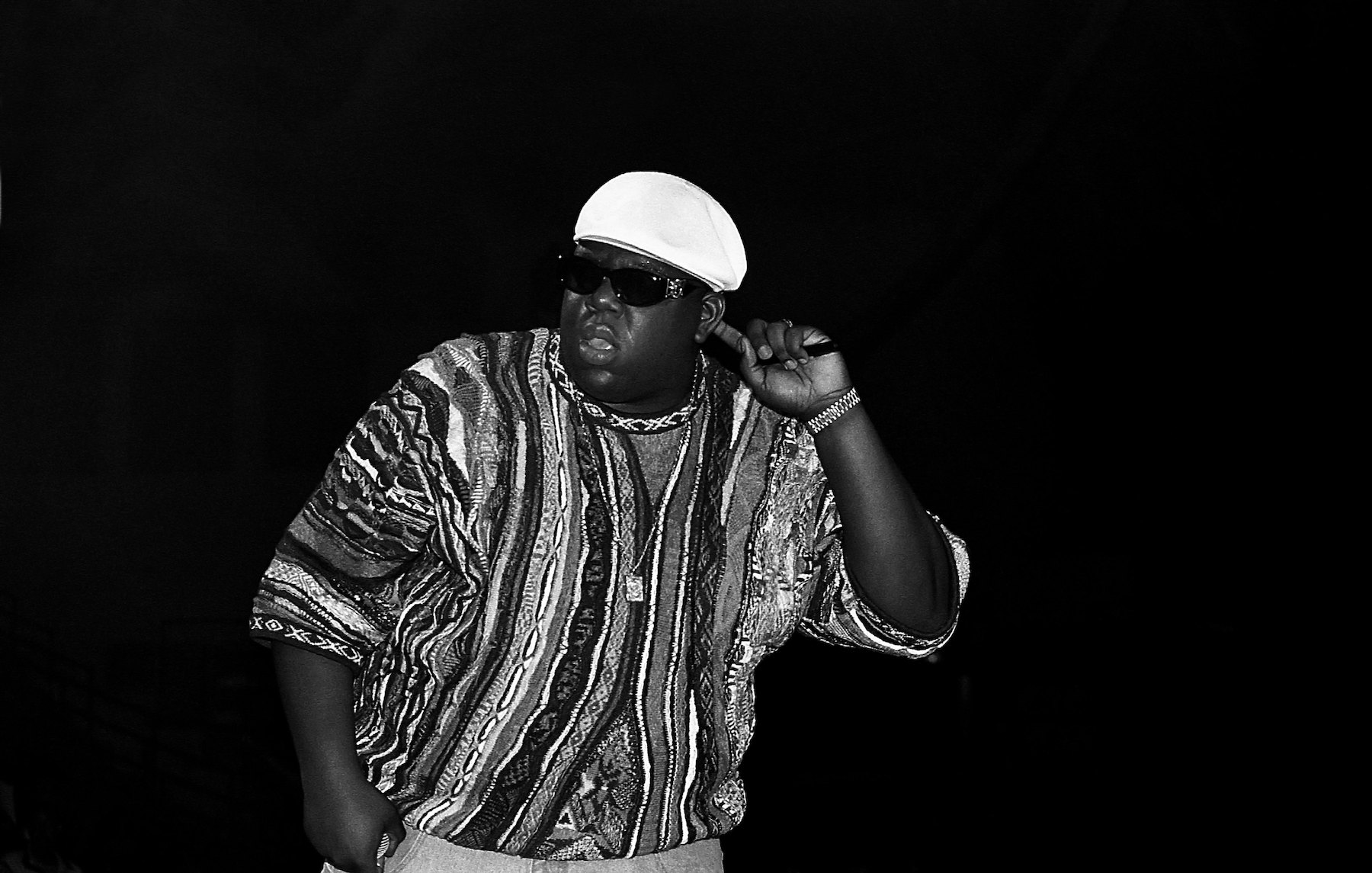 The Notorious B.I.G. released his breakout song 'Party & Bulls***' in 1993
In June 1993, The Notorious B.I.G. released his first-ever single, "Party & Bulls***." The song was used as a promotional single for the 1993 movie Who's the Man? starring hip-hop heavyweights such as Ice-T, Queen Latifah, KRS-One, Phife Dawg, Run-D.M.C., and Busta Rhymes.
"Party & Bulls***" became a favorite song of star rapper Tupac Shakur, who by that point had made a name for himself as a rapper and an actor.
The song led to The Notorious B.I.G. being sued
During the civil rights movement, The Last Poets comprised of spoken word artists and musicians speaking on important issues that their communities faced. In 1970, The Last Poets released their self-titled first album, where Abiodun Oyewole, Alafia Pudim (a.k.a. Jalaluddin Mansur Nuriddin), and Umar Bin Hassan expressed their thoughts on the world around them. On "When the Revolution Comes," the hip-hop architects said that until the revolution comes, "n****s will party and bulls***."
The line was sampled by Biggie's producer, Easy Mo Bee, and Biggie loved what he heard. But unlike The Last Poets, his view on "party and bulls***" was a little different, as he associated the term with fighting at parties, carrying guns, and having casual sex.
One of the group's founders, Abiodun "Dun" Oyewole, shared his thoughts about Biggie's take on the phrase several years later. "When we rapped, it was all about raising consciousness and using language to challenge people," he said, according to Justin Tinsley's 2022 book It Was All a Dream: Biggie and the World That Made Him. "When I wrote [about] 'party and bulls***,' it was to make people get off their a**. But now 'party and bulls***' was used by Biggie, used by Busta Rhymes, but in a nonconscious way. That's difficult for us to deal with."
Rita Ora would later sample parts of "Party & Bulls***" for her 2012 song "How We Do (Party)." In March 2016, nearly two decades after Biggie's death, Oyewole filed a lawsuit over "Party & Bulls***."
The lawsuit was eventually dropped
Oyewole brought a lawsuit against Biggie's estate as well as Ora for copyright infringement for using the phrase "party and bulls***" in their music. In response, Biggie's estate argued the late rapper had fair use of the phrase.
Lower courts ruled in Biggie's favor in 2018, and the decision was affirmed by the District Court for the Southern District of New York in 2019, as reported by HipHopDX.
"No one should be able to own a phrase, especially if I am not using the phrase or words in the same way. You shouldn't be prevented from saying 'party and bulls***' and phrases like it," lawyer Staci Jennifer Riordan said. "We are happy we are able to make a contribution to clarifying the law and to promoting creativity."