The Notorious B.I.G. and Diddy Were High on Ecstasy in the 'Hypnotize' Music Video
The Notorious B.I.G. was one of the hottest rappers in the mid-1990s. When he recorded the music video for 'Hypnotize,' he and his friend Diddy wanted to have some fun during the shoot. So, they experimented with ecstasy.
Legendary rapper The Notorious B.I.G. died in 1997, just two weeks before the release of his aptly-titled smash album Life After Death. The album's lead single "Hypnotize" remains one of Biggie's biggest hits to this day, with a music video that was unforgettable — especially for Biggie himself, who was joined by his friend, record executive Sean "Diddy" Combs, for the video shoot.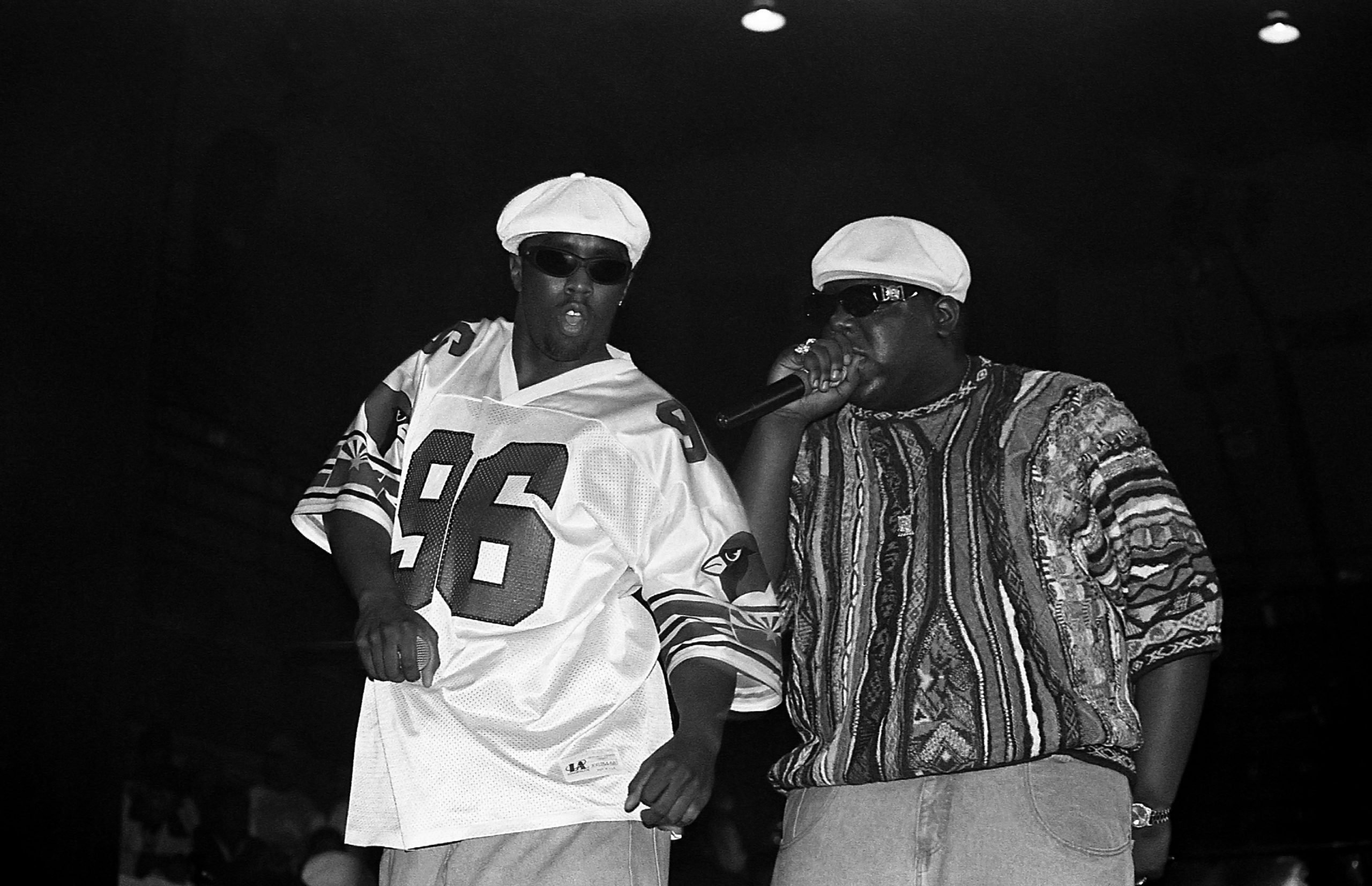 Diddy appeared in The Notorious B.I.G.'s video for 'Hypnotize'
Diddy and The Notorious B.I.G.'s friendship dates back to the early 1990s. Biggie was at a crossroads in his personal life, having to choose between selling drugs on the streets of Brooklyn or pursuing a career as a rapper full-time. He ultimately chose to focus on music and team up with his friend Diddy, known at the time as Puffy.
Diddy reflected on the early days of him and Biggie's friendship in the 2021 Netflix documentary Biggie: I Got a Story to Tell. "I said [to Biggie], 'There's only one path for you as far as selling drugs, and that's in jail or dead,'" Diddy recalled. "I was just like, 'If you want to do [music], I need you to commit to this. You can't do both.' And he was like, 'Nah, I'm coming with you.'"
Throughout the mid-1990s, Biggie rose to become one of the hottest new rappers in the game. In 1997, he was gearing up for the release of his highly-anticipated second album Life After Death and filmed the music video for the lead single "Hypnotize" with Diddy.
When Diddy looks back on the "Hypnotize" shoot, he remembers that he and Biggie had a little too much fun.
The Notorious B.I.G. and Diddy were on ecstasy in the 'Hypnotize' video
In May 2022, Diddy joined a Twitter Spaces conversation in honor of what would have been Biggie's 50th birthday. During the chat, which also featured Jay-Z and Fat Joe, Diddy revealed that he and Biggie tried ecstasy for the first time on the set of the "Hypnotize" video.
"Ah man, the video was fun," Diddy reflected. "That was the first time we both tried ecstasy. I mean, it was an experience, you know what I'm saying? Ayo, Biggie's 50. Check this out, we have nothing to hide. That was a long time ago."
"It was the first time," he continued. "It was just a little nibble, it was all right. It was a little nibble. But we was in extra high, high spirits… On his 50th birthday, I wanna let y'all know that."
Biggie never got to see the completed 'Hypnotize' video
"Hypnotize" was released as a single just one week before Biggie's death by drive-by shooting in March 1997. The music video was filmed a long time prior to its release.
The video's director, Paul Hunter, lamented in a 2017 interview with SPIN that Biggie never got to see the final version of the "Hypnotize" video.
"Biggie never got a chance to see it in completion," he said. "I showed him about a minute and a half in the early rounds and he was really excited. He smiled like a kid. This big, warm smile. He never got to see the final product. I never thought that people would still be talking about it today. During that time, it felt like I was just pushing, breaking the rules."