The Notorious B.I.G.'s Estate Is Celebrating Biggie's 50th Birthday With an NFT Collection
Legendary rapper The Notorious B.I.G. died at a young age in 1997. In the years since then, his impact on hip-hop has remained larger than ever, and his legacy remains one of the most revered in hip-hop history. Now, with what would have been his 50th birthday approaching, Biggie's estate is commemorating his birthday in a big way.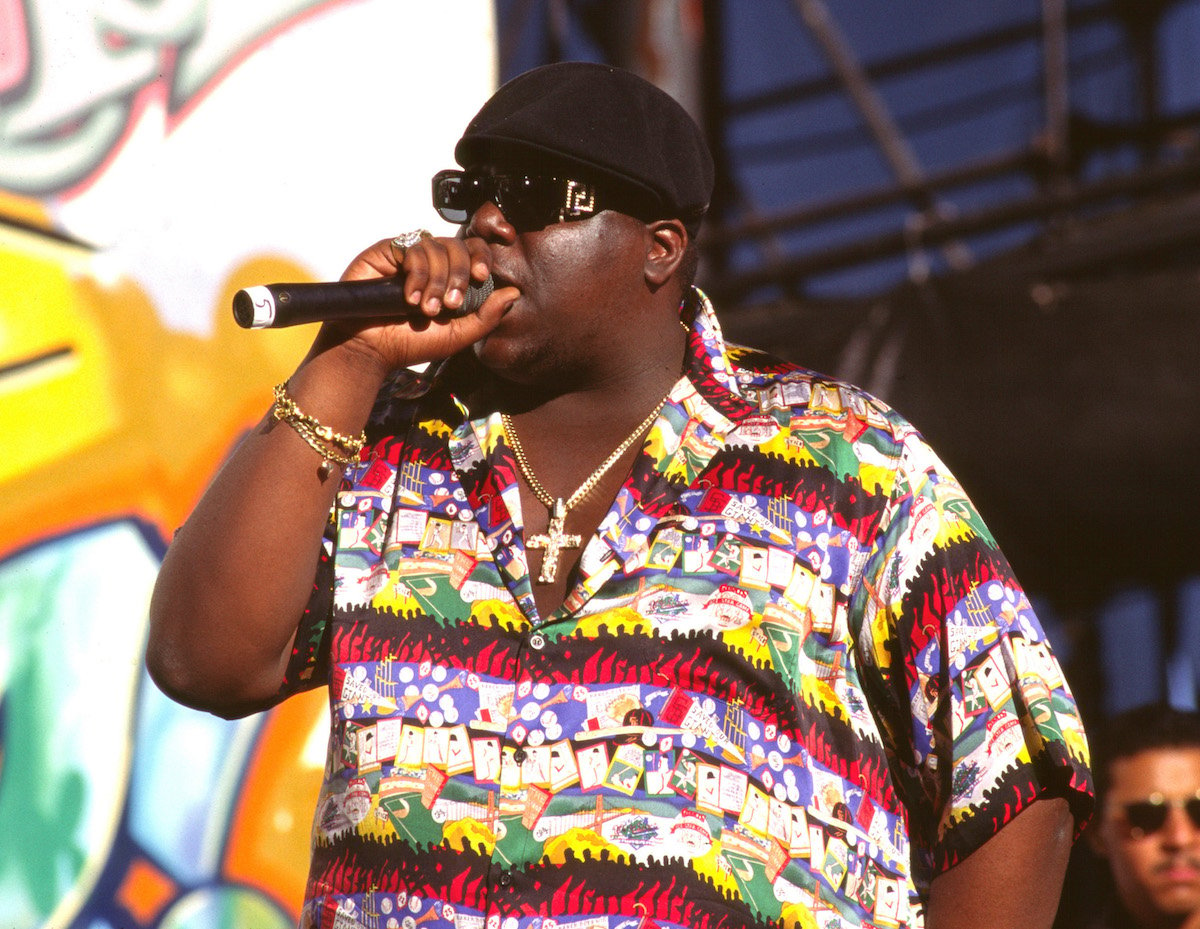 The Notorious B.I.G.'s 50th birthday is in 2022
Biggie's life was tragically cut short on March 9, 1997, just two months shy of his 25th birthday. His smash album Life After Death was released just a month later, and solidified his spot as a hip-hop icon.
May 21, 2022 would've been Biggie's 50th birthday. To celebrate, his family and friends — including his onetime best friend, Diddy — are honoring the rapper with several different initiatives, including a first-of-its-kind NFT collection.
RELATED: The Notorious B.I.G.'s Dream Job When He Was Young Was Very Different From Rapping
Biggie's estate is launching an NFT collection
The celebrate Biggie's 50th birthday, his official estate, The Christopher Wallace Estate, is launching an official Biggie NFT collection. The partnership is with OneOf, a Web3 company with the support of music mogul Quincy Jones. Specific details of the collection have yet to be released, but a portion of the proceeds will be donated to The Christopher Wallace Memorial Foundation.
In a statement, Biggie's mother, Voletta Wallace, expressed her excitement about the opportunity. "We are excited about our partnership with OneOf and their expertise to memorialize my son Christopher with this first official NFT drop to give his fans an opportunity to participate in and honor their love of him and his music," she said.
Josh James, OneOf's COO and Co-Founder, added that the Biggie NFT collection will be worthy of his legacy. "We're honored to work with The Christopher Wallace Estate to celebrate the incredible legacy of Biggie Smalls," he said in a statement. "Using NFT technology, Biggie's legacy and his outsized impact on music and culture will be forever cemented on blockchain, to be honored and shared with fans around the world and for generations to come."
RELATED: The Notorious B.I.G.'s 50th Birthday Will Be Commemorated With a New Biography
Biggie's 50th birthday celebration will continue throughout 2022
2022 marks several important anniversaries in the life of The Notorious B.I.G., including his landmark 50th birthday, the 25th anniversary of his death, and the 25th anniversary of his album Life After Death. As such, the celebration will continue all year long.
A year-long campaign honoring Biggie's legacy called Sky's the Limit: A Year Celebrating the Legacy of The Notorious B.I.G. kicks off on March 25, 2022. The initiative promises plenty of online events, 4K remasters of the late rapper's video catalog, and an enhanced digital version of Life After Death.
Life After Death will also be available later this year in a new special edition 25th anniversary box set containing eight LP records, a commemorative booklet with rare photos, new liner notes, and commentary from those who worked on the blockbuster album.
RELATED: The Notorious B.I.G.'s Personality In Real Life Was Very Different From His Music