The Notorious B.I.G.'s First Rolex Watch Was a Gift From Tupac Shakur
The Notorious B.I.G. and Tupac Shakur's relationship has been well documented in the years since their deaths. The two iconic rappers had a friendly relationship in the early 1990s, with Shakur even giving Biggie a Rolex watch as a gift. But their friendship eventually turned sour.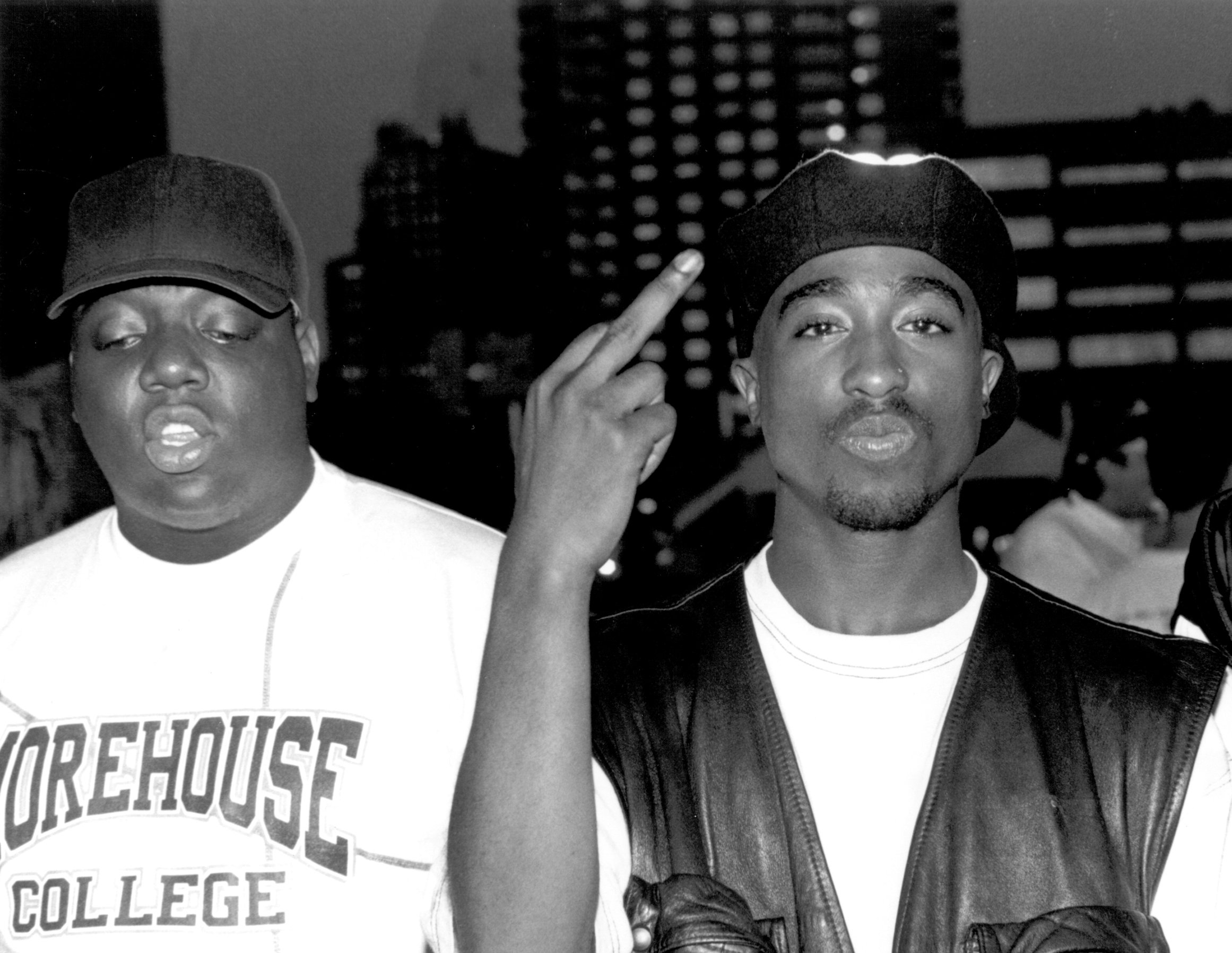 The Notorious B.I.G. and Tupac Shakur's friendship
After the release of Tupac's debut album 2Pacalypse Now in 1991, the West Coast became known as the new hip-hop hotspot in the country, taking the crown away from New York. In 1993, Biggie Smalls' debut single "Party and Bulls—" had taken off and was one of the hottest rap songs of the year.
Biggie first met Tupac in Los Angeles that same year on the set of Poetic Justice, which Tupac starred in. According to a 1996 interview Biggie did with Vibe magazine, Tupac kept playing "Party and Bulls—" on the set of the movie and was flattered. He later met Tupac at his home in L.A. for a party.
According to a Vice excerpt of the book Original Gangstas: The Untold Story of Dr. Dre, Eazy-E, Ice Cube, Tupac Shakur, and the Birth of West Coast Rap by Ben Westhoff, the two quickly became friends at that gathering.
"Pac walks into the kitchen and starts cooking for us. He's in the kitchen cooking some steaks," an intern named Dan Smalls who worked with Biggie recalled. "We were drinking and smoking and all of a sudden Pac was like, 'Yo, come get it.' And we go into the kitchen and he had steaks, and French fries, and bread, and Kool‑Aid, and we [were] just sittin' there eating and drinking and laughing… that's truly where Big and Pac's friendship started."
"I always thought it to be like a Gemini thing," Biggie told Vibe of his first time hanging with Tupac. "We just clicked off the top and were cool ever since."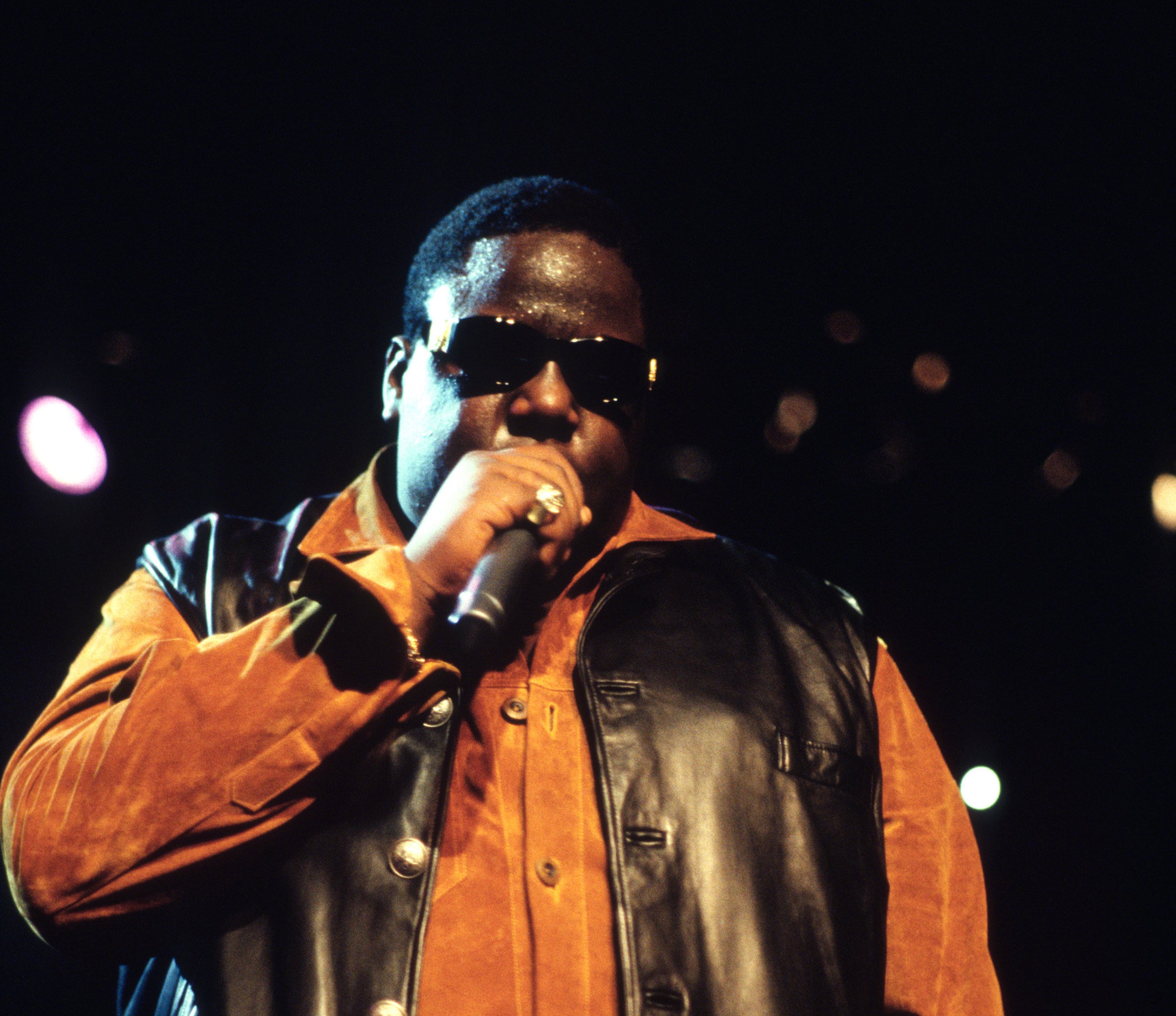 Tupac Shakur gave The Notorious B.I.G. his first Rolex
The two rappers had a mutual respect for each other, as did each of their entourages. The first time they hung out, Tupac reportedly gave Biggie a bottle of Hennessy cognac as a gift. Biggie would crash on Tupac's couch when he was in California and Shakur would always visit Biggie's neighborhood in Brooklyn when he was in New York.
Tupac reportedly even gave Biggie his very first Rolex watch as a gift. Shakur loved the Swiss luxury brand of watches and was one of the first rappers to popularize it. He became known for wearing his yellow-gold President Day-Date watch until the day he died.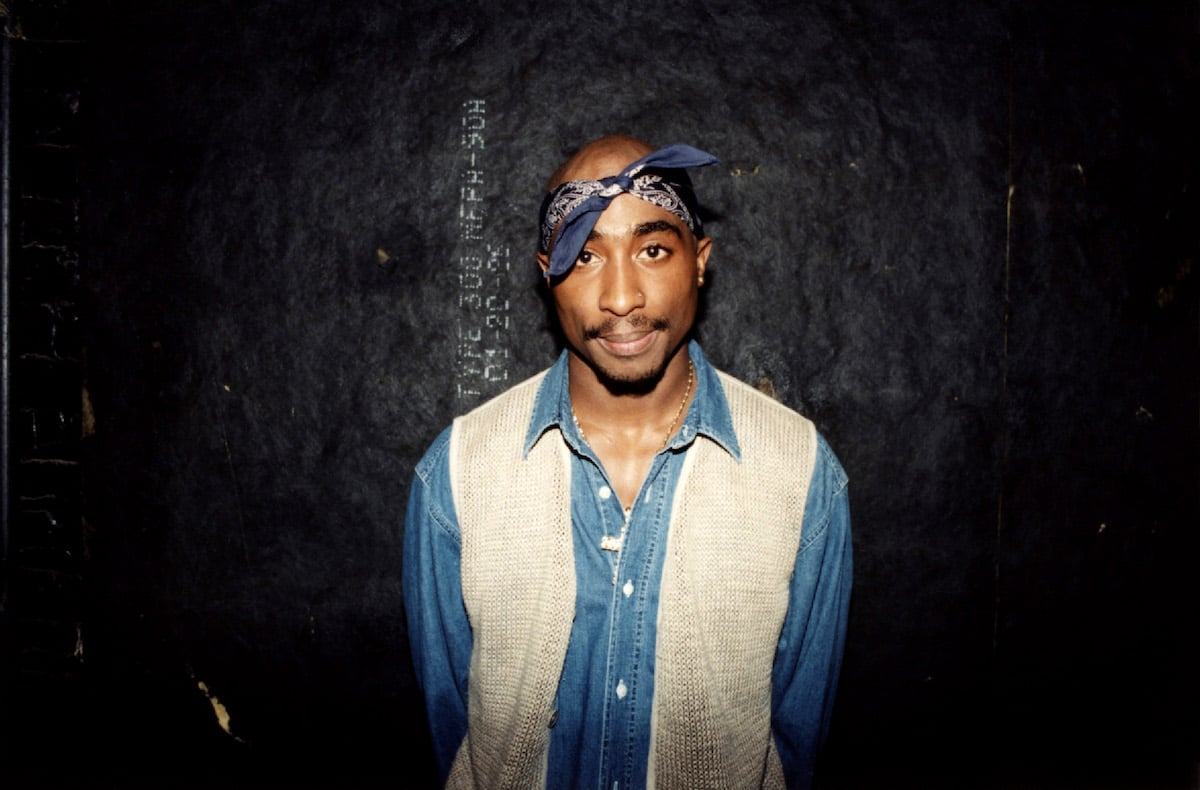 RELATED: The Notorious B.I.G.'s Favorite Rapper Was a Hip-Hop Legend
Tupac Shakur was a mentor to The Notorious B.I.G.
Shakur had been a Platinum-selling rapper by the time he met Biggie, who was just starting his career at the time. As a result, the California rapper acted almost like a mentor to the up-and-coming New Yorker.
Music producer D-Dot knew Biggie and Tupac when they were still friends and opened up about their friendship in a 2013 interview with VladTV.
"They were really close," he remembered. "It was an industry relationship that was growing into a more outside-the-industry relationship. It was probably more like a teacher-student [relationship] because Pac was very experienced. He was already considered legendary at that time. Big was just coming up."
"I wouldn't say that Pac sat there and gave him lessons. That's not what I'm saying," he added. "But when you got a guy that's been in it, you kind of learn vicariously through that guy without actually being told. You just take little things, apply it to what you're doing, and if he asked questions, Pac would answer."