The Notorious B.I.G. and Lil' Kim Were in a Huge Fight While Recording 'Another' for 'Life After Death': 'I Hit Biggie So Hard'
The Notorious B.I.G. and Lil' Kim shared a fraught relationship in the mid-1990s. Kim was a member of Biggie's group, Junior M.A.F.I.A., and a talented rapper herself. For much of Biggie and Kim's romantic relationship, Biggie was married to his wife, singer Faith Evans. And the rappers' relationship was anything but perfect, as it often got violent between the two Brooklyn-bred emcees.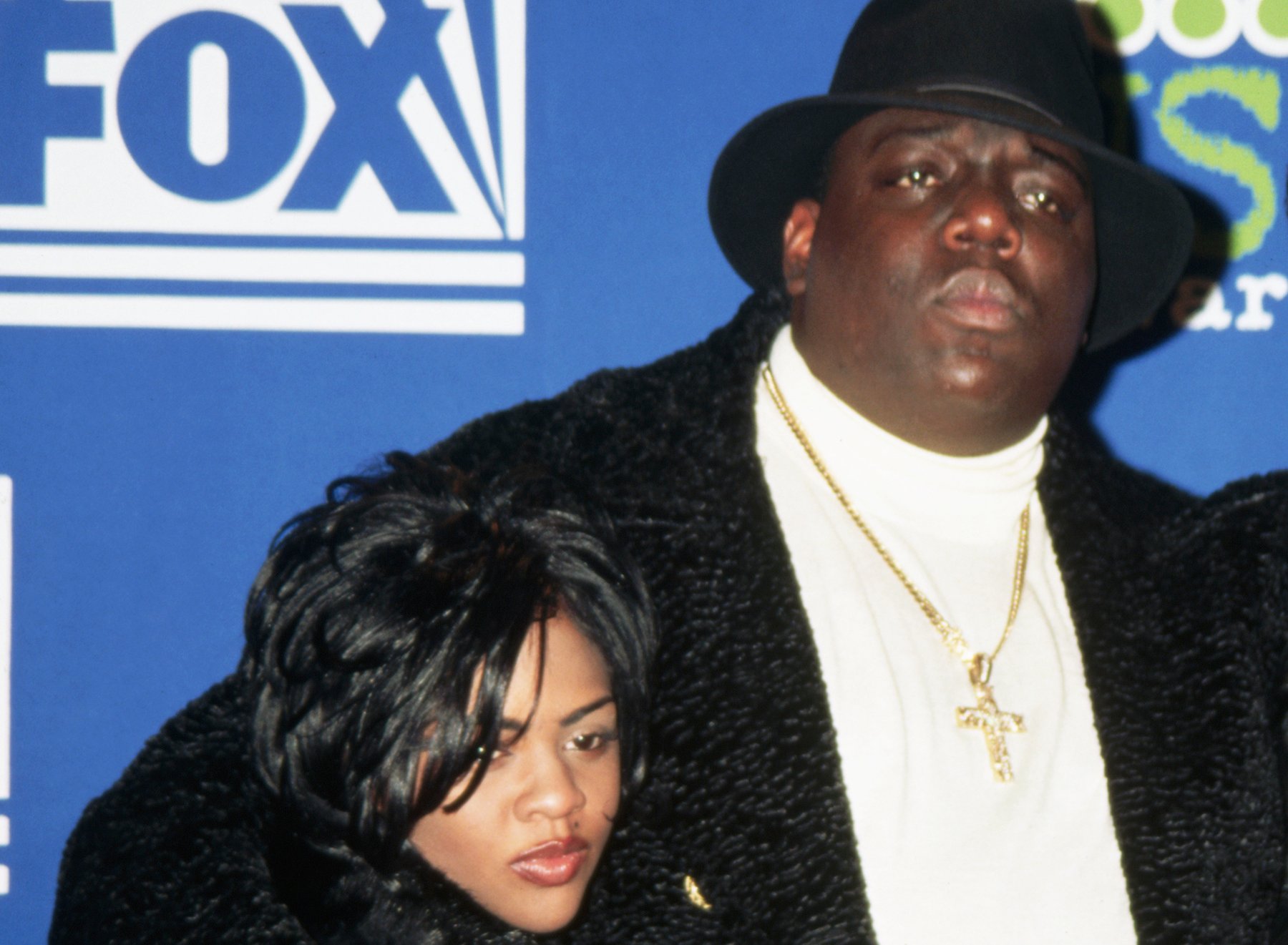 The Notorious B.I.G. and Lil' Kim were in a tumultuous relationship
When Kim looked back on her relationship with Biggie in a 2016 interview with Entertainment Weekly, the "How Many Licks" rapper spoke about Biggie's support for her as an artist starting out. "He became my friend, my lover, my everything. I was his biggest fan," she said. "He knew I would be the biggest female rapper. I think I inspired him to want to do different things and be different. We were a match made in heaven, like Sonny and Cher or Ashford and Simpson."
Although Biggie believed in Kim as an artist, there were times where their relationship became toxic. "We did have a very violent relationship," She admitted in 2017 on Ebro In the Morning. "You know how it is when you're in the industry: the guys can do whatever they want, but you can't do s***. You can't do nothing."
Lil' Kim and Biggie were in a fight while recording their song 'Another'
Lil' Kim and The Notorious B.I.G. rapped together in Junior M.A.F.I.A., and while they were in a relationship, Biggie recruited Kim to rap on the song "Another" for his sophomore album Life After Death. But their studio session to record the song was chaotic from the start.
"We had a big-a** fight," Kim recounted in a 2003 interview with XXL. "I had heard about him and some girl. We were talking about what happened, and all of a sudden, next thing you know, I'm going at him … We're just going at it. And I hit Biggie so hard. And he was on crutches, so I kicked his crutch on the floor!"
"I said, 'You have to stay because I might need you to help me with my lines.' And he was like, 'I'm not helpin' you. F***. You gonna tell me how you f***in' feel. I always let out my feelings and you gonna do it too. So I'll hear it when it's done,'" she remembered.
"I always wanted him to treat me like a baby. I was real spoiled and I wanted him to be with me 24/7," she continued. "I wanted him in the studio. At that time, I didn't like being in the studio with Puff by myself, because he's a pain in the a**! Biggie knew how I worked, so he would let me do my thing — sit in the back and check on me every half hour or every hour. Puffy comes by every five minutes!"
"Another" told the story of a couple dealing with infidelity and the disintegration of their relationship. In the song, she referenced a time when she testified in court to help him, despite her resenting him for mistreating her. "A lot of the lyrics were true. I had to go to court for Big when he had that case in Camden, New Jersey," she said. "Some promoter said Big beat him up, so I had to go to court and testify for him and hold him down. I was really mad as s***! I had caught Big f***in' a girl — like in action. And I was sick! And I had just bailed him out of jail that day too!"
Biggie died 2 weeks before 'Life After Death's release
The Notorious B.I.G. never lived to see "Another"'s release. In March 1997, Biggie was killed in Los Angeles just six months after his onetime friend Tupac Shakur met the same fate in Las Vegas.
Biggie's death came two weeks before the release of Life After Death. Since then, the album has been certified eleven-times platinum.