Was The Notorious B.I.G. Married to Lil' Kim?
Biggie Smalls, a.k.a. The Notorious B.I.G. remains one of the most iconic rappers of hip-hop's golden age in the 1990s. Biggie was also known for his love life, which most famously involved fellow Brooklyn-bred rapper Lil' Kim and Grammy-winning singer Faith Evans.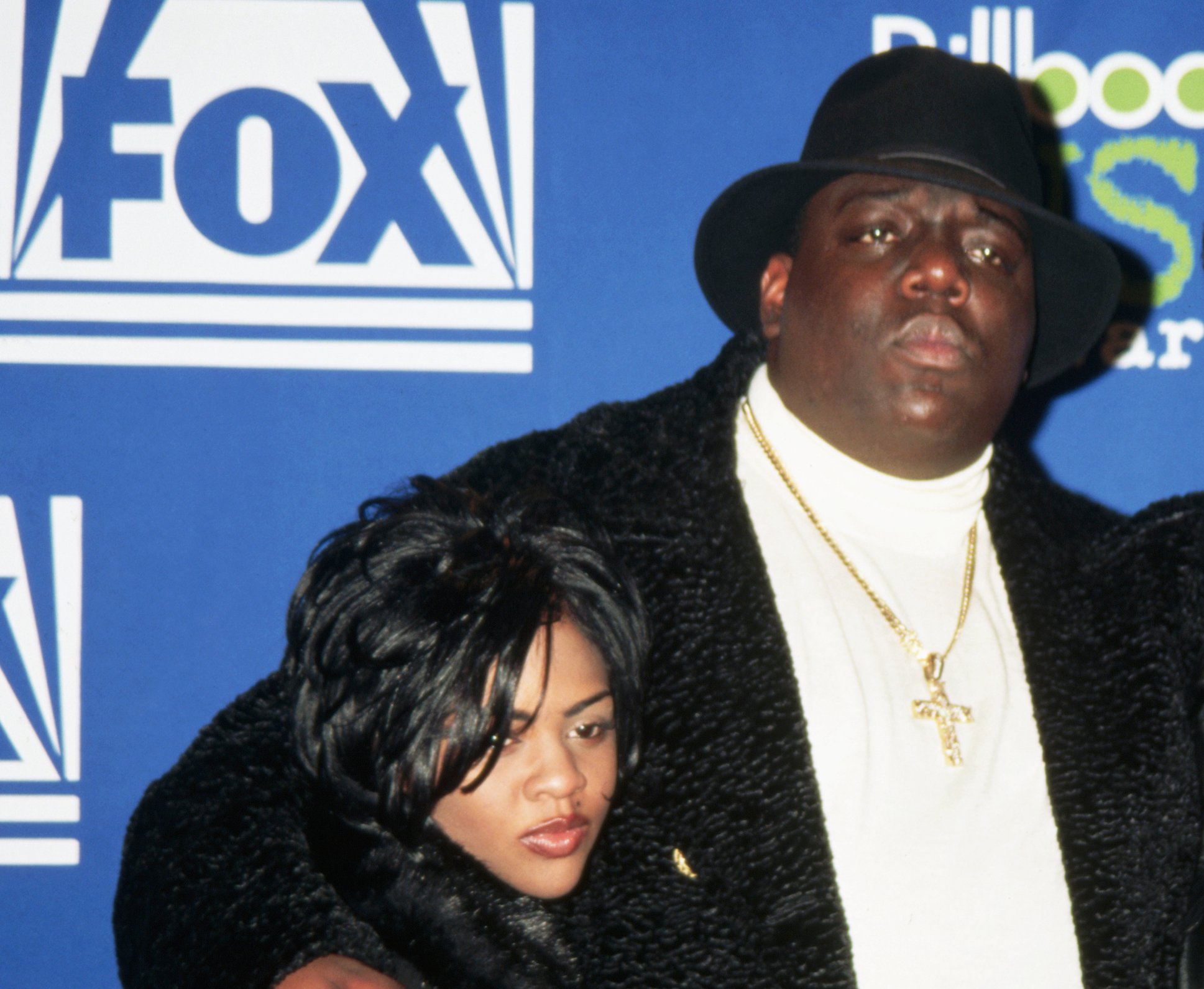 Inside The Notorious B.I.G. and Lil' Kim's relationship
Lil' Kim first met The Notorious B.I.G. through a mutual friend when they were teenagers. Biggie was a rapper himself and instantly clicked with Kim, and invited her to be a part of his group, Junior M.A.F.I.A. The group's debut album Conspiracy was released in 1995 and was certified Gold with over 500,000 copies sold.
Biggie and Kim began a romantic relationship not long after they began working together. In 1996, Kim became pregnant with Biggie's child, but she revealed in a 1999 interview with The Source that she decided to have an abortion instead. "I already knew the kind of relationship that Biggie and I had, and I knew that [having a child] was something that couldn't take place," she said.
Years after Biggie's death in 1997, Kim revealed just how tumultuous her relationship with the "Big Poppa" rapper was. In a 2010 interview on radio station Power 105, she revealed that Biggie assaulted her frequently and described an incident where he choked her until she passed out.
In 2017, Kim confirmed in an interview on Ebro In the Morning that their relationship got so violent that he once pulled a gun on her at a studio. "We did have a very violent relationship," she said. "I hate that, for a while, that was all I attracted: violent [men]. It is what it is. He was everything. You know how it is when you're in the industry: the guys can do whatever they want, but you can't do s—. You can't do nothing."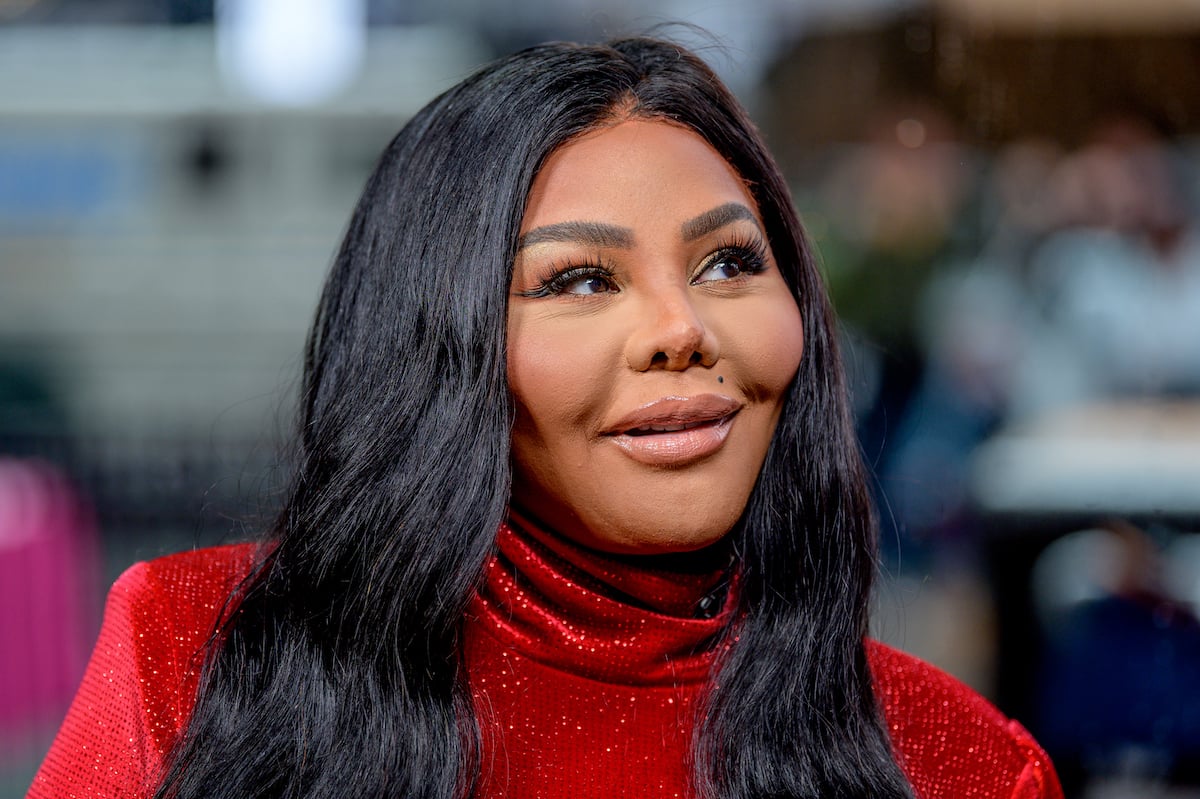 The Notorious B.I.G. and Lil' Kim dated while Biggie was married
Lil' Kim's reference to men in the industry getting away with whatever they want might have been a nod to their relationship itself. Biggie married singer Faith Evans in 1994 after just eight days of knowing each other, and he dated Lil' Kim throughout the duration of their marriage up until his death.
Biggie and Kim never got married themselves, and Kim remained the "other woman" in Biggie and Evans' marriage for years. But she wasn't alone: in the mid-1990s, Biggie also had a fling with up-and-coming rapper Charli Baltimore, along with several other women.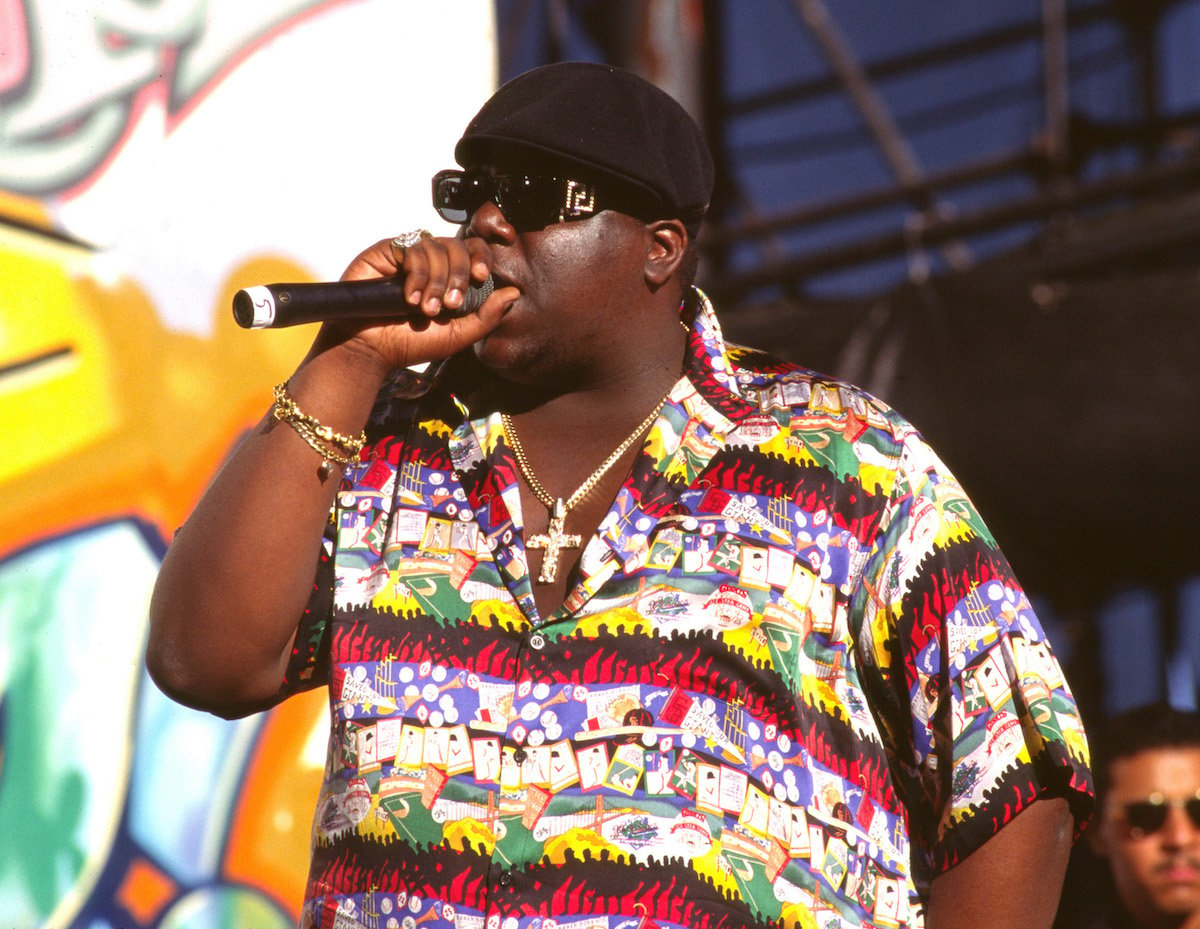 RELATED: Lil' Kim vs. Foxy Brown: Which Rap Icon Has a Higher Net Worth in 2021?
The Notorious B.I.G. was married to Faith Evans and dating Lil' Kim when he died
While many might expect for there to be bad blood between Kim and Evans as a result of Biggie's cheating, the two have long since buried the hatchet.
"I've always adored Kim. When I first met Kim, I had no inkling of anything going on with her and Big. I didn't meet her in the vein of 'I'm this man's wife and I know you're f—ing him'," Evans said honestly in a September 2020 Instagram Live with Fat Joe. "Big treated me like I was very special and that's why it was kind of shocking when I did find out. I was shocked."
Back in 2014, Evans told DJ Vlad that by the time she learned about Kim and her romance with her husband, she and Biggie's marriage was already on the rocks due to his extramarital affairs with Baltimore and other women. It all came to a head when Evans walked in on Biggie cheating with another woman.
Evans has repeatedly emphasized that her ill will toward Lil' Kim disappeared after Biggie's death by drive-by shooting in 1997. They've squashed their beef, and in 2017, they collaborated for Evans and Biggie's posthumous album The King & I on a song called "Lovin' You For Life." In 2019, at the unveiling of a new mural of The Notorious B.I.G., Kim referred to Evans as her "sister."