Why Did The Notorious B.I.G. Walk With a Cane?
The Notorious B.I.G., a.k.a. Biggie Smalls, was known for being larger than life, both figuratively and literally. Toward the end of his life, the Brooklyn-bred rapper. began walking using a cane for support. He acknowledged what happened in one of his songs, and blamed it on his friend and Junior M.A.F.I.A. groupmate, Lil' Cease.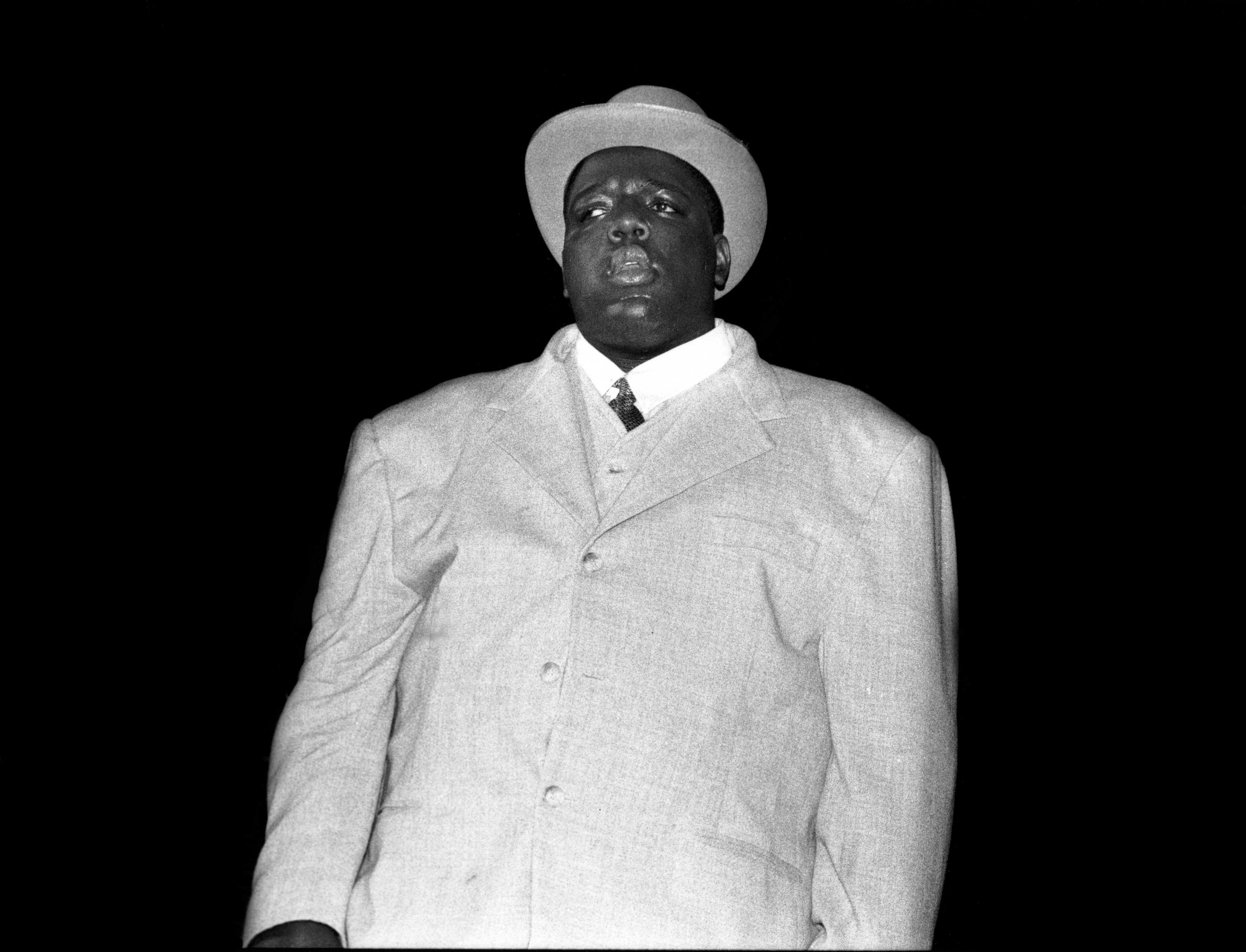 The Notorious B.I.G.'s friends in Junior M.A.F.I.A.
The Notorious B.I.G. revitalized New York hip-hop with the release of his smash debut album Ready to Die in 1994. He soon after formed Junior M.A.F.I.A., consisting of many of his childhood friends and fellow rappers from Brooklyn: Lil' Kim, Lil' Cease, Trife, Larceny, Nino Brown, Chico Del Vec, MC Klepto, Capone, and Bugsy.
Junior M.A.F.I.A. released their debut album Conspiracy in 1995; both the album and its lead single, "Players' Anthem," went on to be certified gold with over 500,000 copies sold.
One of Biggie's closest friends in Junior M.A.F.I.A. was his longtime friend Lil' Cease.
The Notorious B.I.G. walked with a cane
In 1996, Biggie was involved in a car accident that left him permanently injured. When he was checked into the hospital after the accident, doctors found out he had serious respiratory problems that could have been fatal if he'd not received medical care. He had a metal rod put in his leg, and he ended up needing six months of physical therapy to be able to walk again.
The car was being driven by Lil' Cease while Biggie rode with his then-girlfriend, rapper Charli Baltimore. Biggie referenced the accident in the song "Long Kiss Goodnight" from his Life After Death album, released just two weeks after his death. "I used to be as strong as Ripple be / 'Til Lil' Cease crippled me," he rapped.
Lil' Cease spoke about the accident in a 2015 interview with VladTV. The day before the accident, he and Biggie were arrested for possession of a small amount of marijuana. When they were released, their Lexus truck wouldn't start, and they wound up having to use a loaner car from the dealership with faulty brakes.
"We were turning around the corner [onto the expressway] and the s— just spun out of control; we crossed to the other side of the road and hit the rail," he recalled. "And that's how he f—ed up his leg."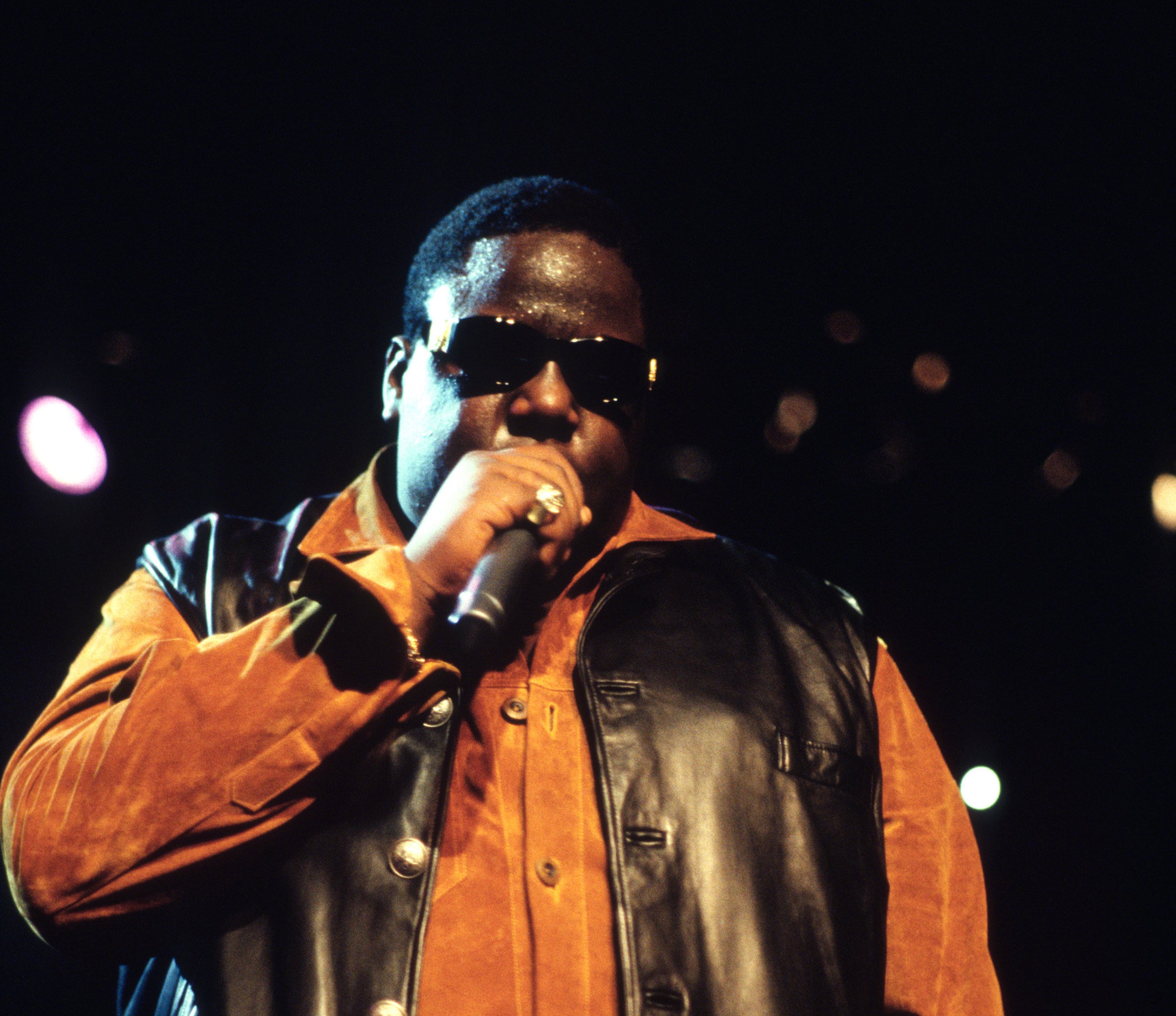 The Notorious B.I.G. used a cane until his death
When asked about the line in "Long Kiss Goodnight" about the accident, Lil' Cease admitted that he couldn't even be mad about what Biggie said.
"I just had to laugh at it, man," he smiled. "What am I gonna say? It was real! But that's how Big was. You go through some real experiences with him, that's what's gonna happen. He's going to rap about you when he feels like it."
After Biggie was released from the hospital, he immediately got back into the studio to work on his iconic Life After Death album. But he needed his cane to walk everywhere, and it even became an unplanned prop in the music video for the number-one hit single "Hypnotize." Biggie died in March 1997, just a week after the release of "Hypnotize" as a single and two weeks before the release of Life After Death.