The Iconic Song The Notorious B.I.G. Was Inspired By Mary J. Blige to Record
The Notorious B.I.G. a.k.a. Biggie Smalls was inspired by everything around him, including some of the people he worked with. He collaborated with Mary J. Blige before his mainstream breakout, and she eventually inspired him to record one of his beloved songs
The Notorious B.I.G.'s career took off in the mid-1990s and the Brooklyn-bred rapper soon became an icon of New York City hip-hop. He rose to prominence after recording remixes with new singer Mary J. Blige and eventually released his debut single "Party and Bulls—" in 1993.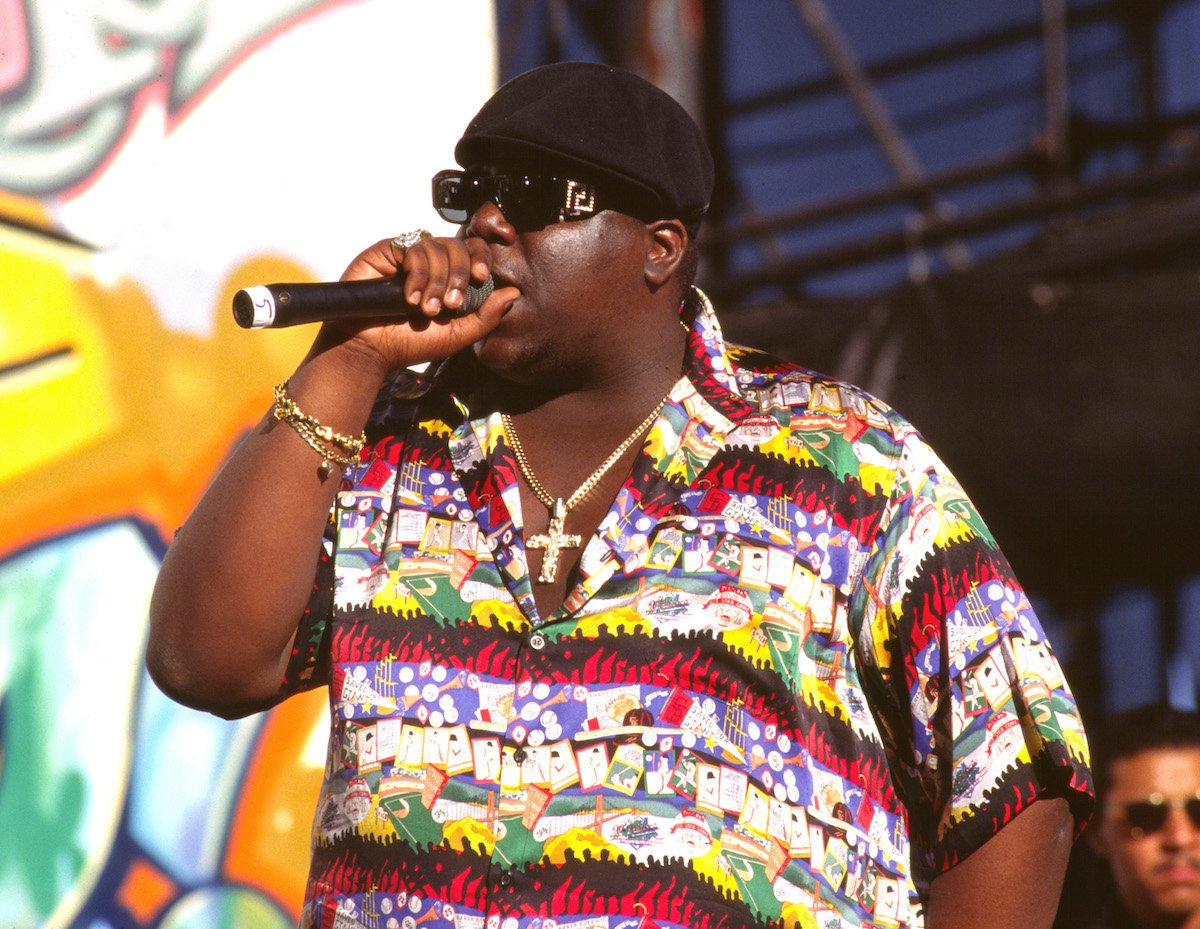 Inside The Notorious B.I.G. and Mary J. Blige's relationship
Mary J. Blige released her debut album What's the 411? in 1992 and she was quickly crowned "the Queen of Hip-Hop Soul." She released a remix album the following year that included collaborations with The Notorious B.I.G., who had only released "Party and Bulls—" at the tie.
Blige recounted her experience when she first met Biggie in a 2020 interview with supermodel Naomi Campbell on her web series No Filter with Naomi. 
"He was sweet and fun," Blige remembered. "When I first met Biggie, we were doing the 'What's the 411?' remix, and he was in the studio on the wall, smoking, quiet. [Then] it was time for him to go in and do his verse on the remix; he came out [and] he was like, 'You feeling that, mom?' [and I was] like, 'Yeah, of course I'm feeling that!'"
"He was just always humble and quiet and sweet and fun," she added. "Just a lot of fun."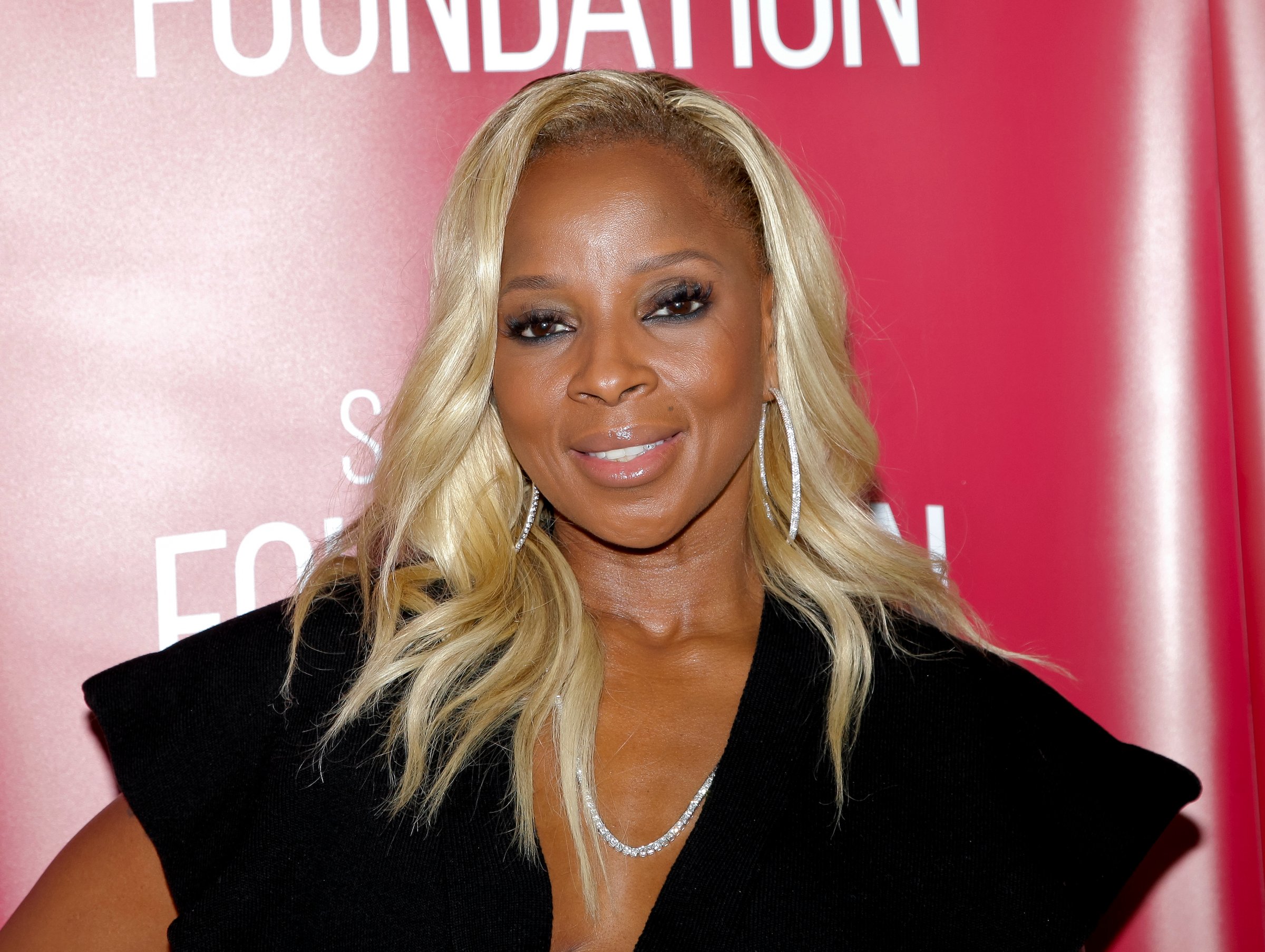 The Notorious B.I.G.'s song 'Playa Hater' was inspired by Mary J. Blige
Biggie's album Life After Death was released just two weeks after the rapper's sudden death in 1997. The LP contained iconic hits such as "Hypnotize," "Mo Money Mo Problems," and "10 Crack Commandments." He showed off his talents in more ways than one: in addition to rapping, he sang on the ballad "Playa Hater."
"Playa Hater" contains a sample from The Delftonics' 1971 hit "Hey! Love." Biggie was no stranger to interpolating other songs in his music; some of his biggest hits including "Juicy," "Big Poppa," and "Hypnotize" all contain elements of other songs.
According to his longtime friend Sean "Diddy" Combs, Biggie was inspired to rap over a beloved slow jam after hearing Mary J. Blige cover one herself. She covered Chaka Khan's hit "Sweet Thing" on her debut album What's the 411?
"[Biggie] was like, 'I wanna do a cover like Mary did,'" he recalled in a 2017 interview with Revolt in commemoration of the album's 20th anniversary. He recorded it in just one take without writing anything down. "We kinda made it up in the sense of the concept, so it was like freestyling," Diddy said. "It was definitely a magical moment. It was something that gave, in a time that was so serious and so dark, a levity to it and kinda showed his fun side."
Biggie admired Jay-Z, another collaborator of his
Biggie's ability to rap without writing lyrics down was a relatively new skill he had developed at the time. According to DJ Clark Kent, who was an early collaborator of both Jay-Z and Biggie's, Biggie was taken aback by Jay-Z ability to rap from memory when they were recording their hit "Brooklyn's Finest" for Jay's debut album.
"Big is, like, mystified," Kent remembered in a 2016 interview with VladTV. "I was like, 'I told you: he don't write no rhymes.' And from that point, Big stopped writing rhymes. He's like, 'I'm not gonna be the guy that's gonna be here writing when this guy can do that.' Even though I told [Biggie] a bunch of times, 'He don't write his rhymes down,' he thought it was impossible that he could say rhymes that good without writing them down."
In 2016, Lil' Cease — one of Biggie's longtime friends and a member of his group Junior M.A.F.I.A. — revealed what Big Poppa really thought about Jay-Z's rap skills after his debut in an Instagram Live with Smoke DZA. 
"Big met [Jay-Z] at the Palladium and they bonded just on some G s— because they respected each other as men and they respected each other as artists," he said. "Big wasn't afraid to tell that; Big thought he was doper than him. Big used to say, 'Yo, that n—- nicer than me.'"
Lil' Cease went on to mention how Jay-Z's hit single "Dead Presidents II" was when he realized he had been beaten: "When Jay-Z said that line on 'Dead Presidents,' 'N—– take a freeze off my kneecap / N—- believe that,' Big was like, 'Yo, he got me.'"