The Now-Canceled Duggar Family Once Brought in $25 Million in Ad Revenue for TLC
Fans of Counting On and 19 Kids and Counting have long wondered exactly how much money the Duggar family has made from their reality TV series. The super-sized family was reportedly paid tens of thousands of dollars per episode, with much of that money allegedly going straight into the pockets of dad Jim Bob Duggar. But that pales in comparison to what TLC earned in ad revenue at the height of the family's fame. 
'19 Kids and Counting' brought in millions in ad revenue for TLC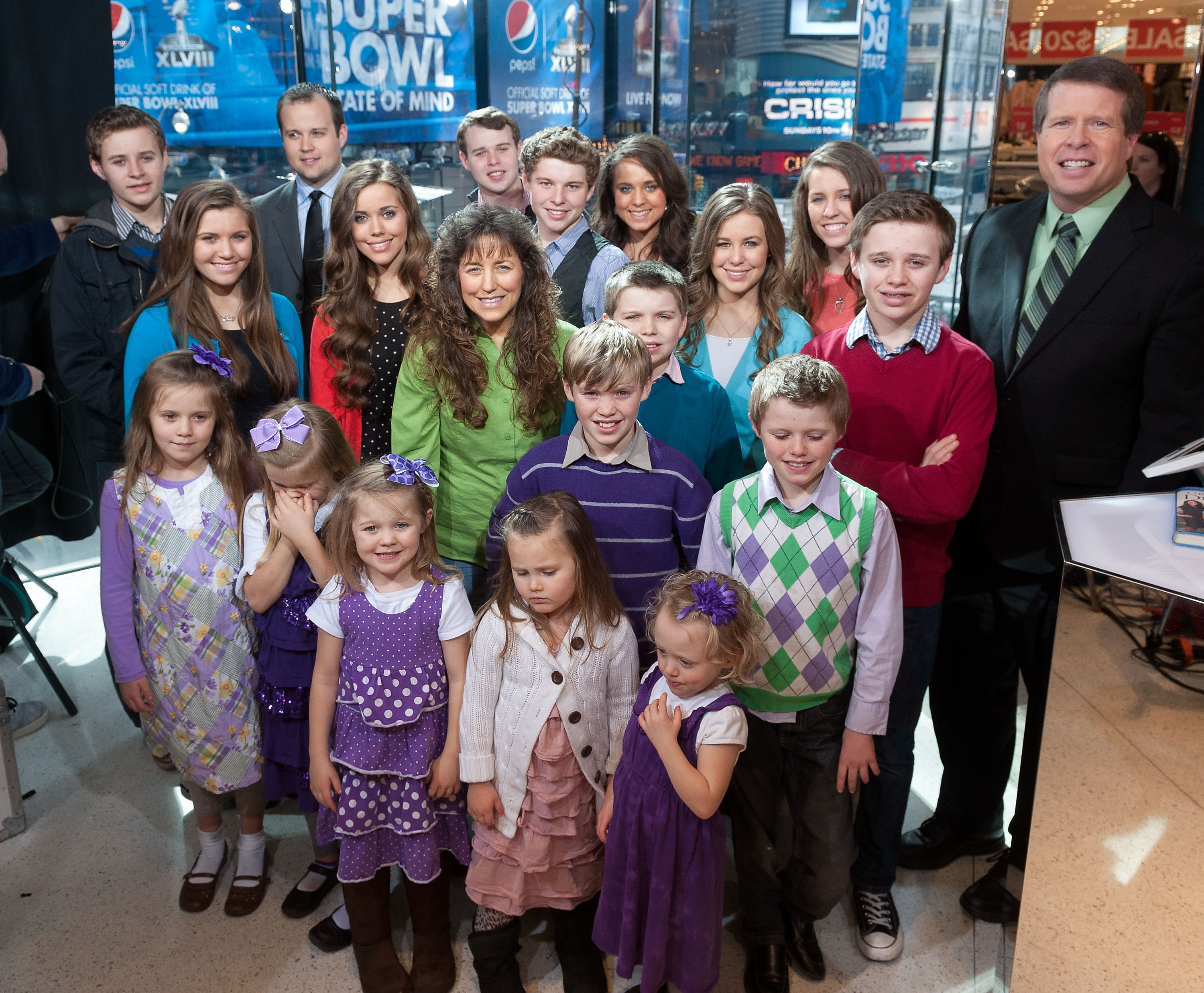 After appearing in several specials for Discovery Health, the Duggar family landed their own reality series in 2008. 17 Kids and Counting (eventually retitled 19 Kids and Counting as more children were added to the family) followed the conservative family's day-to-day life in Arkansas. But the family was rocked by scandal in 2015. That's when In Touch Weekly reported that eldest son Josh Duggar had molested several girls when he was a teenager. Several of his victims were later revealed to be his younger sisters. 
After the reports of Josh's actions — which critics say his parents tried to brush under the rug — TLC canceled 19 Kids and Counting in July 2015. At the time, the show was very popular, averaging 3.5 million viewers per episode, according to the New York Times. The series brought in $25 million from television ads in 2015, the paper reported. That year, TLC was projected to have a total of $311 million in ad revenue. 
TLC cancels 'Counting On' 
TLC stopped airing 19 Kids and Counting in the wake of the Josh scandal. However, the Duggar family soon returned to the network in the spinoff series Counting On. That show — which initially focused on two of the adult Duggar daughters — premiered in 2015. It was never as popular as its predecessor. The season 11 finale, which aired Sept. 22, 2020, attracted just over 1 million viewers, according to Showbuzz Daily. 
In 2021, another crisis involving Josh resulted in the family's show getting canceled. The 33-year-old father of six was arrested in April on charges of receiving and possessing child pornography. He has pleaded not guilty. In June, TLC announced it had canceled Counting On. 
The Duggar family became a 'liability' for TLC, expert says 
Some Counting On fans were disappointed to learn the show was ending. But many followers of the family felt the cancellation was long overdue. Critics felt TLC should have cut ties with the Duggar family years ago, when the molestation allegations against Josh first came to light. 
For TLC, the decision to pull the plug on Counting On likely came down to money, Tom Nunan, the former president of the UPN network and a professor at the UCLA School of Theater, Film and Television, told the Washington Post. 
"Typically, these things come down to the executive suites at networks, and down to the advertising and sales departments, the ones who step forward to the programmers and say, 'We can't sell this anymore. We're not attracting the kind of brands we need to support this show, and it's becoming a liability for us,'" he said. "When it reaches a tipping point, it usually comes from ad sales, that it just doesn't make sense as a business anymore."
Check out Showbiz Cheat Sheet on Facebook!