Now You Can Relax and Watch Bob Ross' 'The Joy of Painting' Streaming for Free Online
Find out how you can watch Bob Ross in 'The Joy of Painting' streaming for free.
Bob Ross, the American public television artist and painter, will be receiving his very own Bob Ross Channel, as announced this week by Cinedigm. The company is partnering with Bob Ross, Inc. to create this new platform featuring 380 episodes of the late artist's PBS show, The Joy of Painting.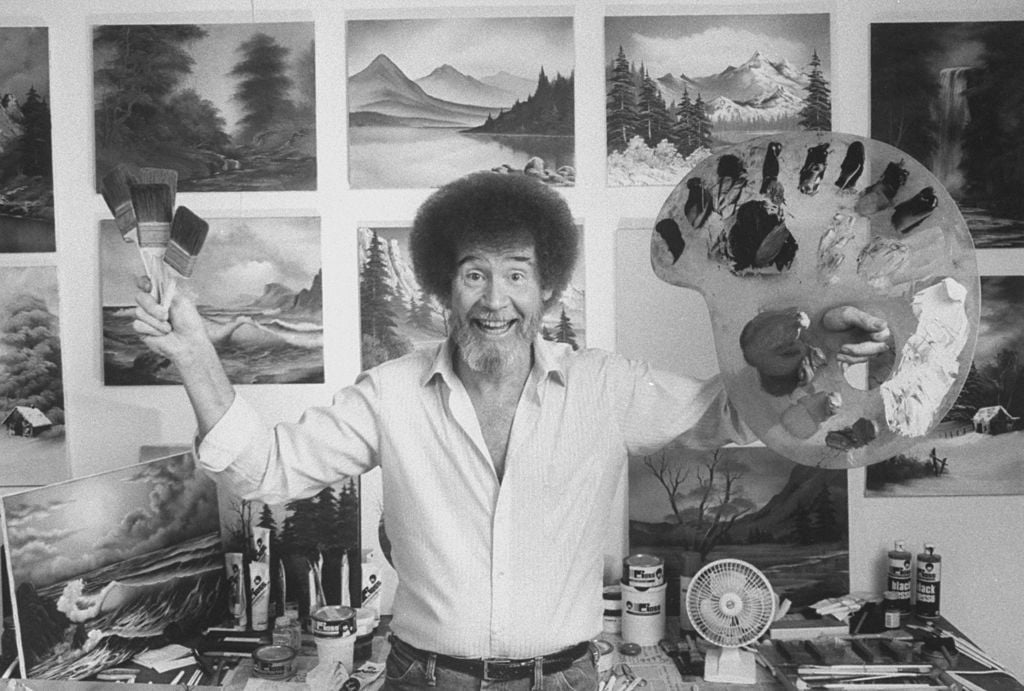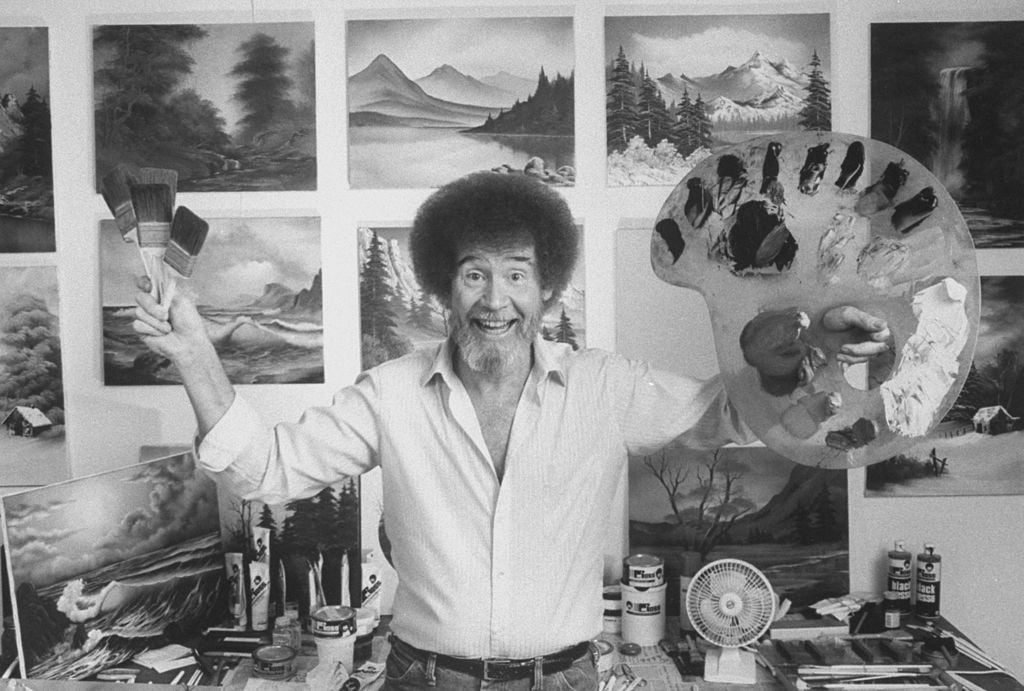 Here's how you can watch free streaming episodes of the beloved, soft-spoken, and reassuring guru for beginning painters.
Bob Ross' television program and legacy
Ross' series, The Joy of Painting, ran on PBS from Jan. 11, 1983, to May 17, 1994. The artist's quiet, soothing voice and "anyone can paint" message were exactly what viewers craved. On his programs, Ross, with great imagery, painted the picture – typically of a wooded landscape or forest setting – with his words before his brush ever hit the canvas.
"Maybe in our world," Ross could be heard saying, "there lives a big old cloud right up here. He just sort of floats around and has a good time all day. You know, clouds are one of the freest things in nature I believe. So, just let them go. Shoot, just let them have fun."
What one art critic had to say about Bob Ross
It's clear that The Joy of Painting was a popular program, given how well it was doing before Ross' death in 1995 from lymphoma. Even Pulitzer Prize-winning art critic, Jerry Saltz, of New York magazine saw the appeal in the universally loved public television artist.
 "Once you set eyes on that guy you're kinda locked in for 25 minutes," Saltz told NPR in 2019 about watching the instructional episodes. "It's you alone in your dorky studio in your apartment, wearing an old shirt, and just working."
Saltz added that there was more to Ross than many thought. There was substance to his instruction.
"People think that he's just kitsch and cute and a little Buddha and fun 'happy little accidents,' " referring to Ross' oft-repeated catchphrase, ". . . but Bob Ross breaks down painting into its component parts."
"And then he adds a beautiful bit at the end: 'You can do this, too,' " Saltz concluded. "You have to banish self-doubt. And at the end of the session, it's done. And he's basically saying, 'And then we'll do another happy little accident tomorrow.' "
Where you can watch 'The Joy of Painting' for free
The legendary Ross now has his own digital channel. Cinedigm won exclusive rights to air an all-new Bob Ross Channel, showcasing almost 400 episodes of The Joy of Painting. That's a dream come true for every fan of the bushy-haired, gentle artist.
"Bob Ross has emerged as a major pop culture icon in recent years," said Erick Opecka, president of Cinedigm Digital Networks. "With this channel, viewers can easily access Ross' classic episodes in one convenient place—allowing loyal fans to relive his most memorable moments, while introducing Ross and his groundbreaking series to a whole new generation of art enthusiasts."
The Bob Ross Channel is available on Samsung-connected TVs and will grow to include Roku on May 18, and other subscription-video platforms later in the year.
It's not clear if this new deal will affect the currently streaming full episodes of The Joy of Painting on YouTube, also for free.