NU'EST: The K-pop Group Will Officially Disband in March
On Feb. 28, NU'EST and Pledis Entertainment announced that NU'EST will disband in March. The K-pop group originally debuted in 2012. While Baekho and Minhyun decided to renew their contracts with Pledis Entertainment, JR, Aron, and Ren opted to leave the label.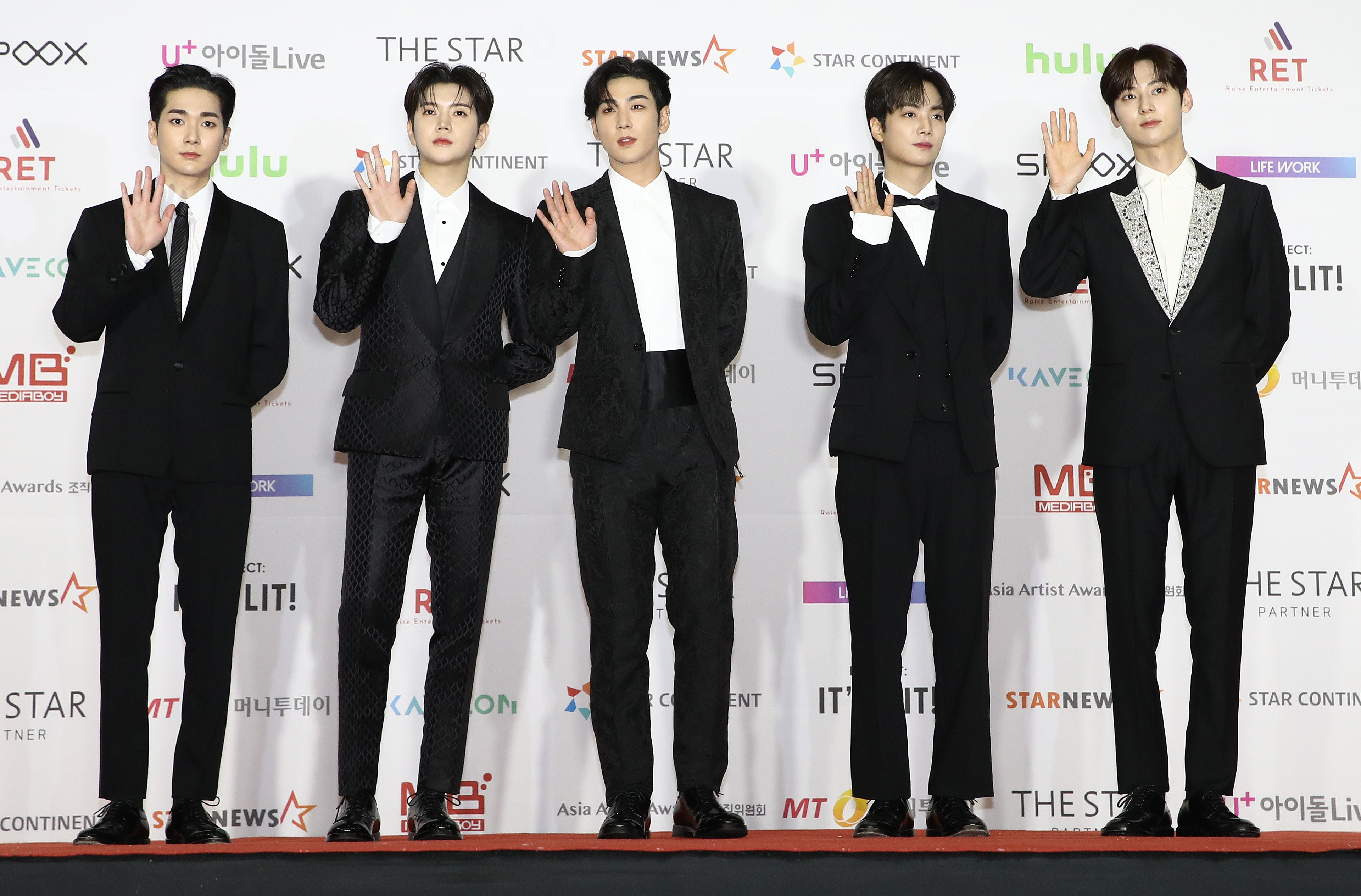 The members of NU'EST wrote letters for fans about disbanding
To explain the news to L.O.Λ.E, the five members of NU'EST wrote handwritten letters for fans. In the letters, NU'EST thanked fans for their support.
"I don't know how to say this, so I've been rewriting this dozens of times. After a long period of thought and discussion, the members have each decided to go their own ways," JR wrote in his letter according to Soompi.
JR continued, "When I look back on the past 13 years, counting both the time it took for us to prepare to debut as NU'EST and the time we spent with all of you as NU'EST, there was not a single day when I didn't feel grateful. I know very well that that was possible due to L.O.Λ.E and the members, so I'm still afraid and scared of standing alone."
RELATED: Monsta X on Their Album 'The Dreaming' and Touring Again
According to Soompi, Aron wrote in his letter:
"I'm very scared and nervous to do things on my own, but I'm going to stay with you, so don't be too sad. I'm going to work hard to repay the love I've received over the past 10 years, so I'd be grateful if you kept on walking this road with me.

Please show your love and support for the other NU'EST members, who will continue to shine in the future.

To L.O.Λ.E, I'm sorry, thank you, I love you."
The members of NU'EST are thankful for their fans
Even though NU'EST are disbanding, all of their letters feature a common theme: showing their appreciation for L.O.Λ.E.
"I've already spent 10 years as NU'EST member Baekho. If I think about everything that happened before our debut until now, I've cherished new dreams, achieved those dreams, made new dreams, and experienced things I'd never imagined," Baekho wrote according to Soompi.
He continued, "Even though there were moments when I felt desperate or frustrated, the more time I spent with L.O.Λ.E, the more I wanted to go slowly and for a long time with them."
RELATED: TXT: Huening Kai Releases a Surprise Cover of Avril Lavigne's 'Sk8er Boi'
The members of the K-pop group will have different career plans
Because NU'EST decided not to renew their contracts as a group, JR, Aron, Baekho, Minhyun, and Ren all have different plans for what they want to accomplish.
"L.O.Λ.E, thank you for giving us such warm and happy moments. I was happy. Through meeting L.O.Λ.E, I learned how to give and receive love. I will repay your love by working for a long time with sincerity," Minhyun wrote in his letter according to Soompi. "Finally, I hope that you will also walk together with all the other NU'EST members, who are my closest friends and family, toward a bright future."
According to Soompi, Ren also addressed his future in his letter, writing:
"Since it's been so long, it was that much more difficult to make this decision… but I've decided to leave NU'EST and walk in a slightly different direction. It's not a path I've walked before, so I'm a little scared and cautious, but I want to take courage and walk it. It feels unfamiliar not to know what path will open up in front of me next, but I will use the work I've done until now as my driving force and be brave and walk forward."
In a Weverse announcement, Pledis Entertainment shared that NU'EST's contracts officially end on March 14. Before disbanding, the band will release a final album together in March.
RELATED: BTS: How to Buy Concert Tickets for 'Permission to Dance On Stage – Las Vegas'