'NYPD Blue': Gordon Clapp Came In For a Guest Role and Stayed For 12 Years
NYPD Blue is an iconic police procedural drama that, for many, personifies everything great about the genre. For years, it was one of television's longest-running shows, drawing in fans of all ages and interests. Employing an ensemble cast, NYPD Blue featured many talented performers in the leading roles — including the popular character actor Gordon Clapp. Clapp played Detective Greg Medavoy, a fan-favorite character who was around for the entire series run. Still, there was a time when showrunners only intended for Clapp to play a minor role in the show that he ultimately helped to make so popular.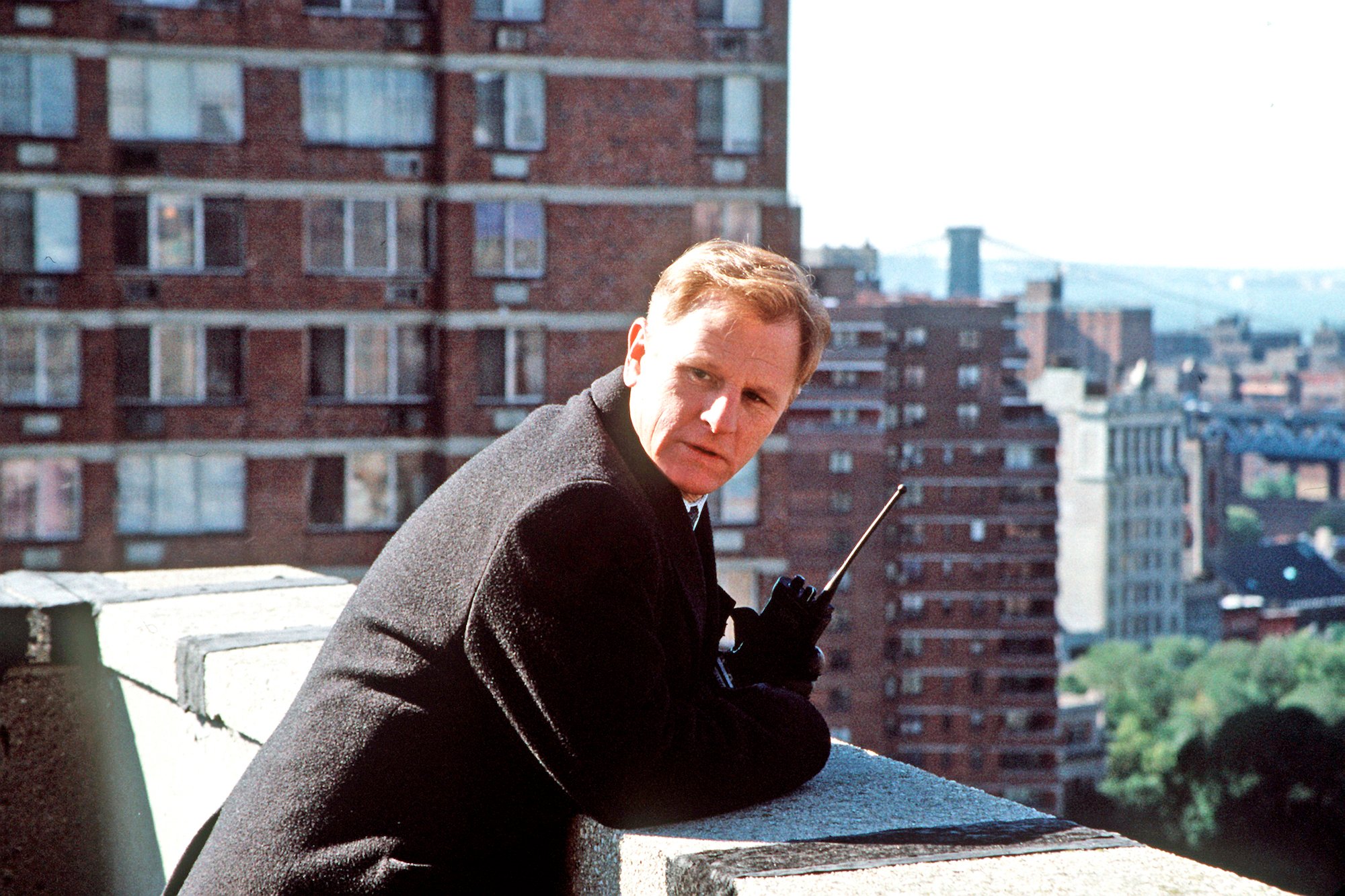 When did 'NYPD Blue' debut on television?
In 1993, when NYPD Blue premiered on television, there weren't many police procedural dramas on television. The show, with its gritty depiction of life in the fictional 15th Precinct detective squad in Manhattan, started drumming up buzz immediately. Fans tuned in, week after week, to see how the squad tackled often-disturbing cases involving murder, sexual assault, and kidnappings. 
Viewers weren't the only ones who couldn't stop talking about NYPD Blue. Critics praised the series for the tough, realistic way that the issues were handled, and how the series presented the officers and staff as being forced to deal with the trauma of the cases that they handled. Ultimately, NYPD Blue ran for over twenty years, with the final season airing in 2005. These days, it is still considered to be one of the best-written police dramas that ever aired, and thousands of fans binge-watch their favorite episodes yearly. 
Gordon Clapp plays Detective Greg Medavoy on 'NYPD Blue'
In the ensemble cast of characters on NYPD Blue, one man, in particular, stood out. Detective Greg Medavoy, who was often the comic relief for some tense scenes in the series, was a man of many talents — as well as the second-longest-running regular character in the show's history, according to IMDb. Medavoy, played by veteran character actor Gordon Clapp, was a skilled detective, with many years of experience working on the most difficult cases in Manhattan.
Although Medavoy was often the subject of practical jokes and experienced a great deal of tragedy in his personal life, he never lost his love for his job and his dedication to his co-workers. When NYPD Blue wound to a close in 2005, paving the way for other high-profile cop shows in the process, Medavoy was one of those characters that fans found it hard to let go of. 
Gordon Clapp was originally only going to appear on 'NYPD Blue' as a guest
Many fans couldn't imagine NYPD Blue without the contributions of Gordon Clapp. Still, there was a time when his character was only supposed to be a guest with a minor role. As Clapp revealed in a 2018 interview with Variety, "I came in for a guest role and I ended up staying for 12 years. I was, barely, a member of Bochco Rep … They were looking for people to fill out the squad, so I auditioned."
Clapp described how "there was a guy who was a hostage negotiator, and it was about a seven-page scene, it was very intense. And then there was this other guy, Medavoy. I look at it, and I thought 'Okay, I want to put all my eggs in the Medavoy basket,' because he has a desk in the squad room, and maybe I could come back and sit at that desk a couple of times if this works out." Clearly, it did work out, as Medavoy became not only a fan-favorite but a character integral to the success of the series.