'Obi-Wan Kenobi': Ewan McGregor Won't Even Confirm This Detail About the Disney+ Show
After more than a decade of speculation, Star Wars fans can finally rest easy. Ewan McGregor is well on his way back to the saga as Obi-Wan Kenobi. The upcoming Disney+ series, simply titled Obi-Wan Kenobi, will likely debut sometime in 2022. In the meantime, all fans can do is speculate about the show because McGregor is remaining wildly tight-lipped about it.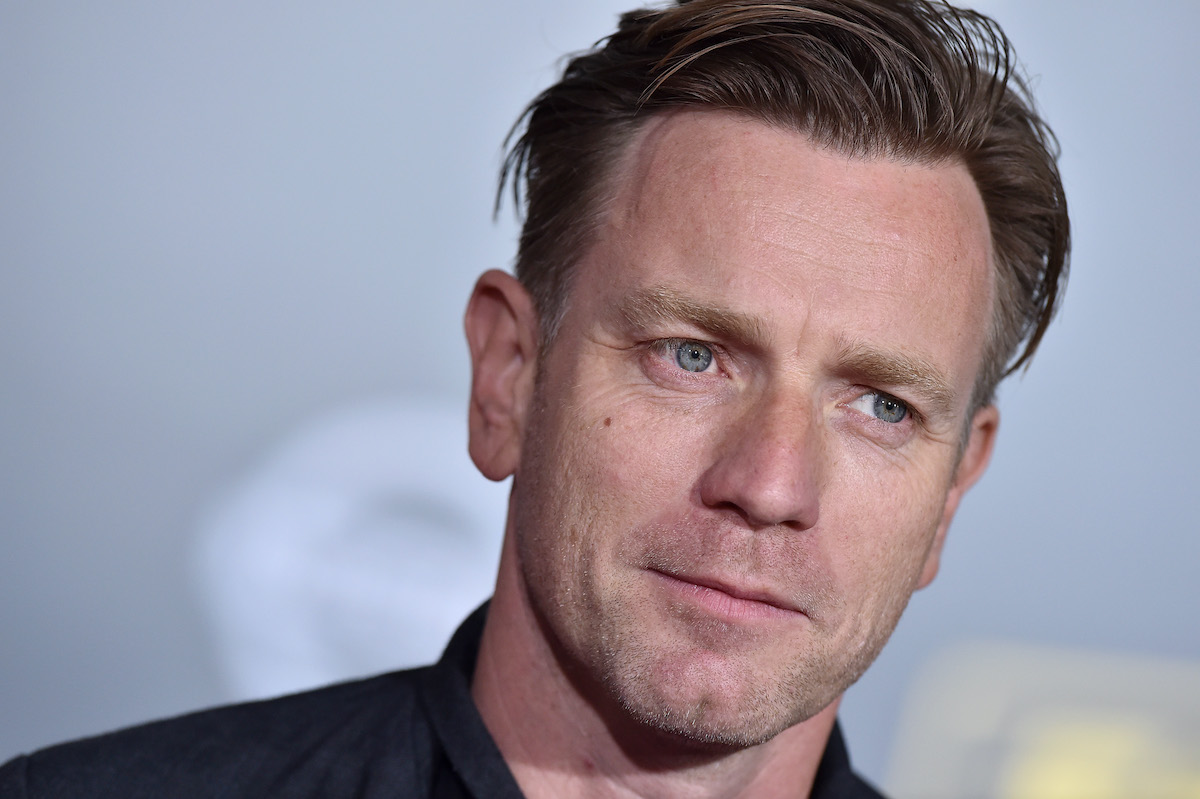 Ewan McGregor is finally set to return to the 'galaxy far, far away'
Love it or hate it, the Star Wars prequel trilogy at least boasted one major highlight. As divisive as fans were about the movies, nearly all could agree McGregor's Obi-Wan Kenobi stood out as arguably the best performance in the prequels. But after 2005's Revenge of the Sith, it was unclear if McGregor would ever play the role again. Now he's ready to revisit the Jedi Master.
To be fair, McGregor has seemed game for more Star Wars for years. It just took time for Obi-Wan Kenobi to come together, especially since it started as a solo movie about the character. Now the Disney+ series aims to tell a self-contained, standalone story told over the course of six episodes. But other than its cast — including Hayden Christensen — fans don't know much.
RELATED: Ewan McGregor Talks About Obi-Wan Kenobi's 'Interesting' Arc for Upcoming Disney+ Show
But the 'Obi-Wan Kenobi' star won't confirm even the smallest detail
When it comes to such high-profile projects, everyone tries to get actors to spill the beans. Although CBS Sunday Morning wasn't even trying to trip up McGregor, he still refused to confirm nor deny even the tiniest, most seemingly inconsequential detail about the Obi-Wan Kenobi series. Asked what it was like to slip on Obi-Wan cloak, the actor wouldn't budge an inch.
"I always have a beard if I'm not working because I just don't much enjoy shaving. But it's been great to come back to it. It's been really exciting. … It might not be cloaks… There may or may not be cloaks. I'm not saying anything. But to come back to play him again, Obi-Wan Kenobi, has been absolutely brilliant. I'm really enjoying it."
Now if McGregor teased something wild — such as a crossover with The Mandalorian — fans would have a strong reaction. But seeing as how Obi-Wan is almost always seen wearing his cloaked Jedi robes, this doesn't seem like it would be much of a spoiler. Still, McGregor's stalwartness to keep the show a secret is admirable, albeit a bit frustrating for some hardcore fans.
RELATED: 'Star Wars': Is the 'Obi-Wan Kenobi' Disney+ Series About to Disrespect George Lucas' Original Movie?
Could the 'Star Wars' Disney+ series subvert the fans' expectations?
At this early stage, it's anyone's guess how Obi-Wan Kenobi will bridge the gap between Revenge of the Sith and A New Hope. The Star Wars fan favorite has always presumably remained on Tatooine during this period. After all, he assumes the role of watching over young Luke Skywalker.
But with Christensen back as Darth Vader, there could be a whole lot more to the dynamic between the former master and apprentice. Could Obi-Wan Kenobi feature a never-before-seen lightsaber duel or even an appearance by Luke as a young boy? Fans will no doubt keep a close watch to find out.