'Obi-Wan Kenobi': Kumail Nanjiani Just Revealed Details of His Character
Kumail Nanjiani must be breaking some rules. Disney is protective of the Star Wars franchise, as it is of all its properties, and actors are sworn to secrecy about roles and projects. Nanjiani's character in Obi-Wan Kenobi didn't have a name or any depth until now. 
Whether he was allowed to or not, the longtime Star Wars fan just opened up about his role and shed some light on what the series might have in store.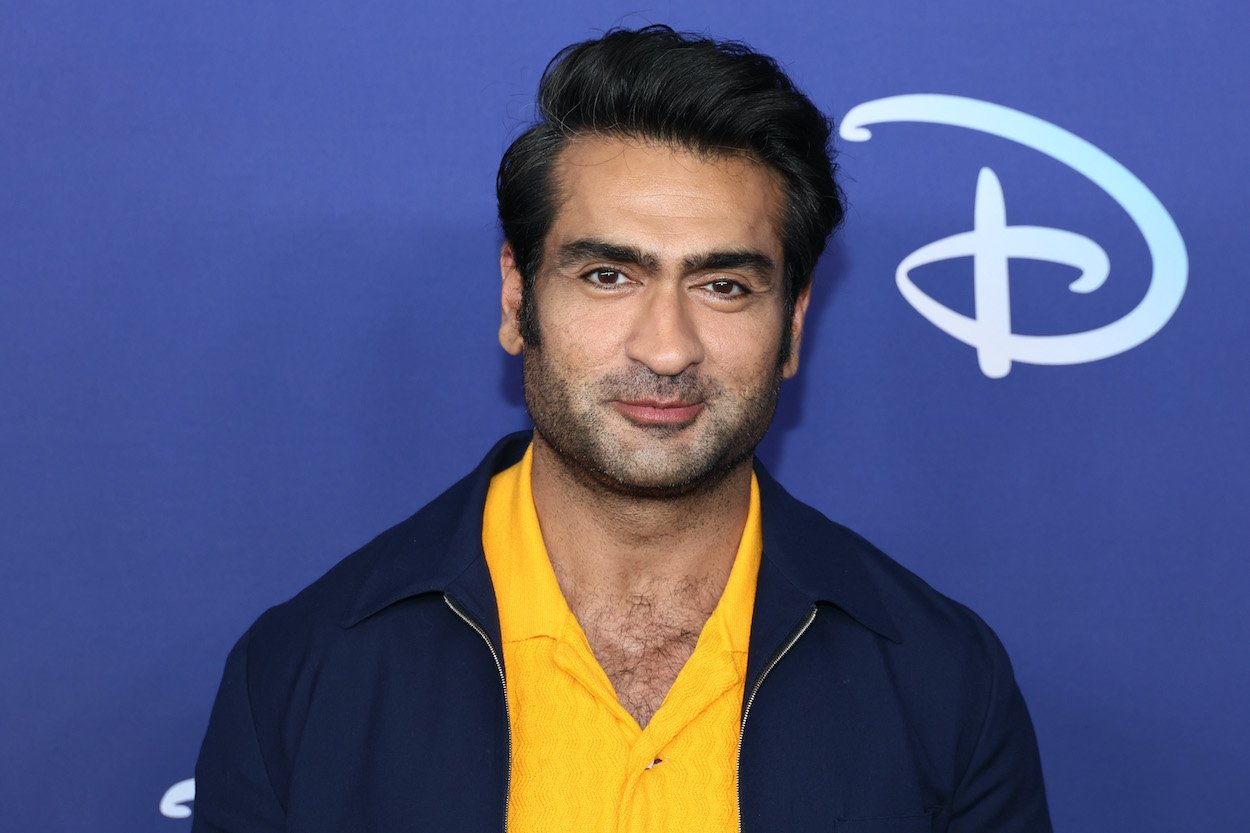 What we know about 'Obi-Wan Kenobi' so far
We might not know how the story unfolds, but some aspects of Kenobi are locked in.
The story picks up 10 years after the events of Revenge of the Sith. Obi-Wan and any Jedi who survived Order 66 are in hiding from a group of inquisitors seeking to destroy them. Kenobi resides on Tatooine as he keeps tabs on Luke Skywalker.
Ewan McGregor reprises his role of Obi-Wan Kenobi, while Hayden Christensen makes his Star Wars return as Darth Vader. Joel Edgerton and Bonnie Piesse, who played Owen and Beru Lars, respectively, in the prequel trilogy, also return.
Nanjiani, O'Shea Jackson Jr. (aka Ice Cube's son), Sung Kang, Rupert Friend, and Moses Ingram co-star. Friend plays the Grand Inquisitor, Ingram is Inquisitor Reva, and Kang plays a character named Fifth Brother, per IMDb.
Nanjiani's character doesn't have a name, at least according to IMDb, but he revealed the name and more in a recent interview.
Nanjiani's character is a grifter named Haja who crosses paths with Obi-Wan
Time will tell if Nanjiani will get in trouble with Disney, but he went into more detail about his character in an interview with Entertainment Weekly.
Nanjiani's character is a streetwise con-man named Haja, whose top priority is taking care of himself. The actor also revealed his character will have a prominent role in helping push the story forward.
"His name is Haja," Nanjiani said. "And he's this guy who works on the streets of Daiyu … [H]e's the guy who's worked really hard to stay out of the bigger conflicts at play. He just kind of wants to be his own guy. Survival for him is all that matters.
"[A]nd then he has a run-in with Obi-Wan, and suddenly he sort of gets stuck in the bigger conflicts at play, which is the thing that he really tries to avoid. So he is this street-level con-man guy who then gets embroiled in stuff that's way too big for him. And he has to make a choice."

Kumail Nanjiani
Haja calls the planet Daiyu home, so Obi-Wan stops watching over Luke and leaves Tatooine at some point. Considering the inquisitors are hunting Jedi, we can surmise that a dire situation forces Obi-Wan to leave a desolate, out-of-the-way planet for one teeming with activity.
Nanjiani is open to revisiting his character
Given that he's a lifelong Star Wars fan, Nanjiani's character in Obi-Wan Kenobi could supplant Eternals as the most exciting and fun project of his career to this point.
He didn't cross the line and reveal what happens at the end of the series, but Nanjiani's character Haja is one he'd relish revisiting in the future.
"I would love to play this character again," he told EW. "Not just because of Star Wars, but it's a really, really, really fun character to play. I've never gotten to play a character like this before. I think it's a type of character that we haven't exactly seen in Star Wars either — with a con man, you know?"
Obi-Wan Kenobi's six-episode run begins with a two-episode premiere May 27, 2022, on Disney+.
For more on the entertainment world and exclusive interviews, subscribe to Showbiz Cheat Sheet's YouTube channel.
RELATED: Marvel's 'Eternals': Kumail Nanjiani's Character Is Devastated to Learn the Deviants Are Back in New Clip