Offset Breaks Silence on Instagram After Cardi B Files for Divorce
Offset's marriage to Cardi B has apparently deteriorated to the point where it cannot be reconciled. On Tuesday, Sept. 15, the "Bodak Yellow" rapper filed to divorce him after three years of marriage. Offset did not immediately address their split, but he took to social media a day later with what seems to be a subtle message about their breakup.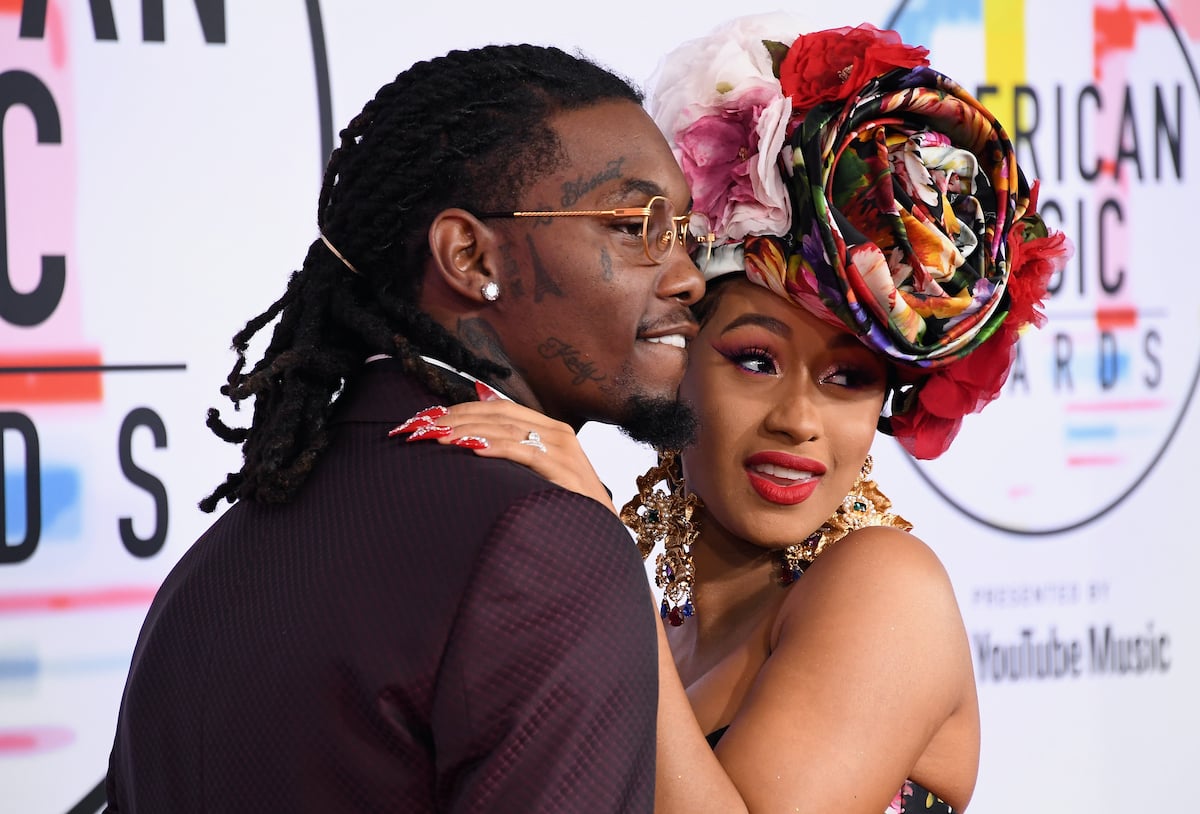 Cardi B wants a divorce
Hollywood Unlocked was the first news outlet to report that Cardi B had filed for divorce. No immediate reason was provided, but sources later told E! News and People that Offset's alleged infidelity had been a problem.
As many people know, the "Clout" rapper has faced plenty of cheating rumors throughout his relationship with Cardi B, which dates back to in 2016 when they met. Rumors emerged as recently as March, when Offset was accused of "hiding" his phone from the rapper, whom he married in 2017. Though he denied the rumors, sources told E! News that Cardi B has allegedly remained skeptical.
"Cardi does not trust Offset," said the E! News source. "She's really tried for the last two years and has tried to forgive him. It's been hard for her since the last cheating scandal and there have been rumors of him being unfaithful again."
"He has been pleading with her that he hasn't, but many girls have come forward with claims. She had enough and decided to file," the insider continued, noting the "Be Careful" rapper "wants to be a good example for [their 2-year-old daughter Kulture] and women out there."
RELATED: Cardi B and Offset's Divorce Could Get Ugly
Offset's post after Cardi B filed for divorce is nonchalant
A day after Cardi B filed for divorce, Offset took to his Instagram to share an update. He posted a picture showing him dressed in a white, red, and gray outfit that he paired with several chains as he leaned against a car and held what appears to be a phone against his ear.
"Grind don't stop 🛑," he captioned the image, garnering over 400,000 likes.
RELATED: Cardi B vs. Offset: Who Has the Higher Net Worth?
With that, it looks like Offset is choosing to focus on more positive things in his life. He and his band Migos recently released a song called "Need It" with rising rapper NBA YoungBoy and are expected to release their highly anticipated fourth album, dubbed Culture III by fans, sometime in the near future.
Quavo of Migos teased the project back in July while also suggesting that they would quickly follow up with a second album. "We got drop best album of 2020 and 2021. I BET another MILLION dollars!" he shared on Twitter.
Offset's last post about Cardi B was in August, when he posted a photo that appears to show him whispering in her ear alongside an NFSW caption. Unfortunately, the comment section has since been flooded by fans who are angered by their split. But we hope that everyone will eventually be able to move on from this in the best way possible.