OG Reveals Why She's Returning To 'Basketball Wives' Amid Lawsuit Against Evelyn Lozada and Claims of Colorism
Season 9 of Basketball Wives is returning to VH1 in February. While many are happy that newcomer  Ogom "OG" Chijindu is returning, many wonder how things will play out between her and the cast. OG claimed she was a victim of colorism and is currently in a legal battle against Evelyn Lozada.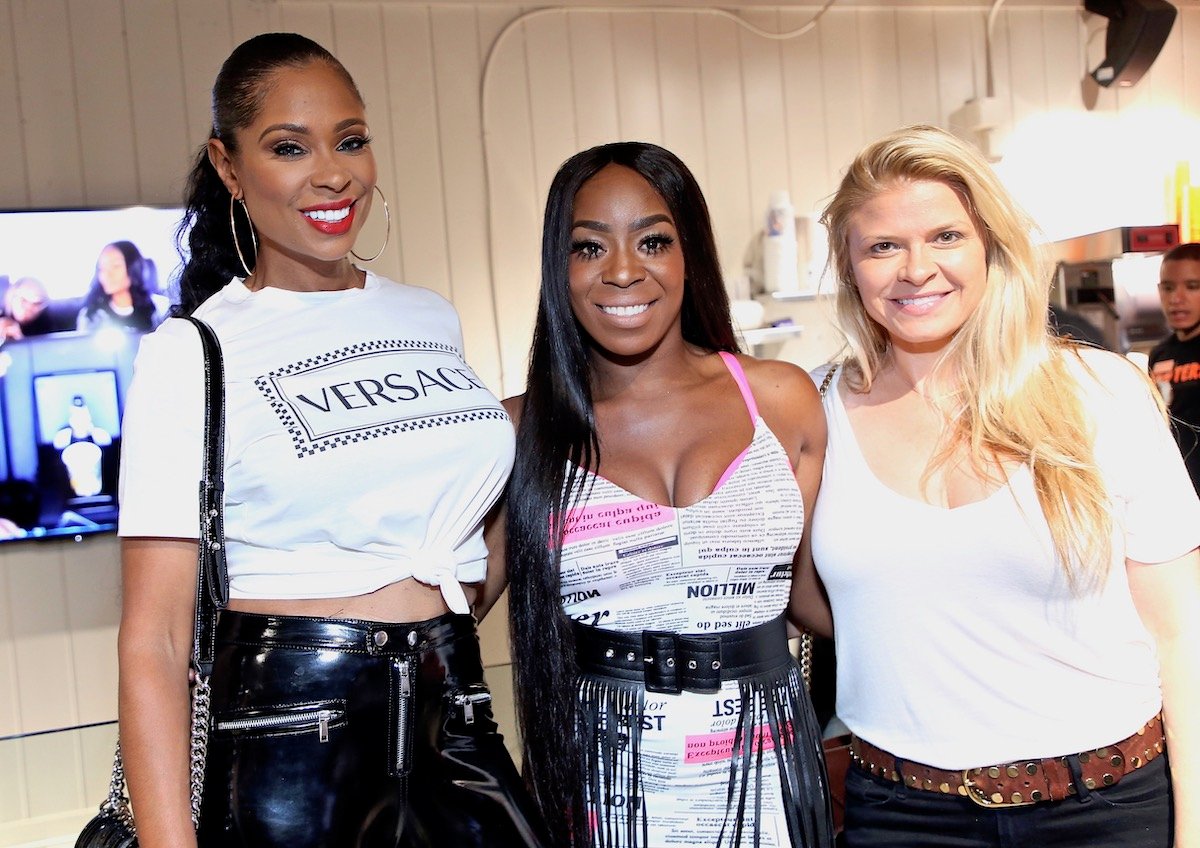 In a recent social media post, OG addressed why she opted to return this season. She hints that her contract with the show did not leave her an option.
OG and Evelyn Lozada sue each other for defamation over OG's colorism claims
Lozada and OG's feud began when Lozada made jokes about OG's toes, calling her "Toe-G," which was a reference to OG's toes hanging over her heels. The feud worsened from there.
During an argument over Lozada's ex-husband Chad Johnson, OG claimed Johnson hit on her. Lozada denied such and called OG "ugly."
Fans felt Lozada's reference of OG's appearance was a form of colorism due to OG having a darker complexion. She also previously referred to OG as a cockroach in Spanish and accused OG of being overly aggressive.
OG shared similar sentiments of Lozada being guilty of colorism.
Related: Turns Out Evelyn Lozada Is Returning To 'Basketball Wives' After All
TMZ reports that Lozada sued OG for defamation over her claims of colorism. Lozada denied she could ever be guilty of colorism or racism, noting "her 2 children are African and Hispanic descent."
Lozada's lawsuit also reveals that she's the chairperson of her foundation that raises money for abused women and has raised thousands of dollars for the Sauti Yeti Center for African Women – which in turn " are actions of a person that is not racist."
OG shot back with a lawsuit of her own. Per TMZ, OG alleges that Lozada's lawsuit is a cry for attention. She notes Lozada's extensive history on reality television of being verbally and physically abusive of her co-stars.
Additionally, OG uses Lozada's past lawsuits against other co-stars to prove that Lozada is money hungry is using her as another ploy to get what she wants.
OG says she returned to 'Basketball Wives' because of contractual obligations 
The Basketball Wives season 8 reunion left many wondering if both OG and Lozada would return. OG was forced to sit and film in a separate room from the cast, as many, mainly Lozada, expressed fear that OG would turn violent.
This baffled OG and many fans considering Lozada is the one prone to acts of physical violence against her co-stars. OG felt this decision further proved her claims of colorism.
Lozada promised she would not return for another season but revealed later that season 9 was a go due to her contract. As it turns out, OG is also returning as the trailer for the upcoming season features clips of OG confronting the women about her experiences with them.
Fans questioned why OG would return after such a volatile season and amid her lawsuit battle with Lozada. Like Lozada, OG hints that her contract forced her to return.
"I'm just here do I don't get fined," OG responded on her Instagram account with a video of her being discussed on The Wendy Williams Show. 
OG's statement is a reference to NFL free agent Marshawn Lynch, who would show up to post-game press conferences and answer "I'm just here so I don't get fined" to every question.