How Old Was Amy Winehouse When She Died?
Amy Winehouse is one of several celebrities who tragically died much too young of preventable causes. Despite her short time on earth, Winehouse's music reached a wide audience and impacted thousands of people over her career. Read on to learn more about who Amy Winehouse was, the cause of her death, and how old she was when she died.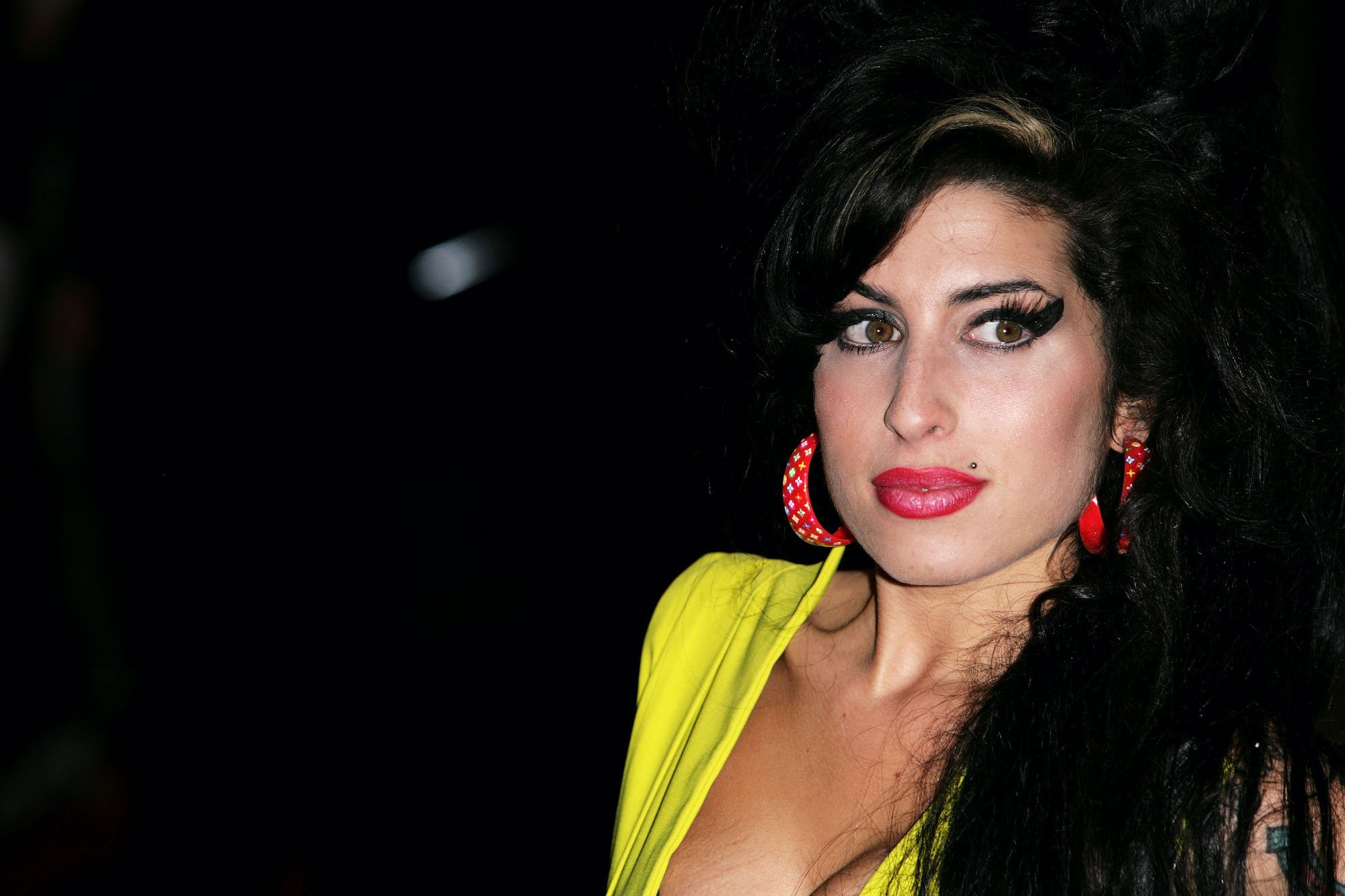 Who was Amy Winehouse?
RELATED: Did Josh Bowman from 'Revenge' Date Amy Winehouse?
Amy Winehouse was a Grammy Award-Winning singer who rose to fame in the early 2000s. Born and raised in a suburb of London, England, Winehouse was surrounded by music from a young age. According to Biography, she grew up listening to jazz and pop music, but she felt particularly drawn to American R&B. Winehouse specifically mentioned listening to TLC and Salt-N-Pepa.
When she was just 12 years old, Winehouse attended a renowned theater school but was later reportedly kicked out for having pierced her nose, though the school has since denied expelling her. Fortunately, one of her friends submitted her demo tape to his own label, and Winehouse signed a record deal with Island/Universal shortly after. Winehouse's first album, Frank (2003) hit double-platinum status, and Back to Black (2006) went triple platinum and was the best-selling album in the UK in 2007. Winehouse toured the world playing live music to huge crowds to perform her well-known hits, like "Stronger than Me" and "Rehab".
How did Amy Winehouse Die?
RELATED: What Was Amy Winehouse Worth at the Time of Her Tragic Death?
Amy Winehouse was widely known as a user of hard drugs and alcohol, often appearing at shows too intoxicated to finish her set. According to Biography, Winehouse was first introduced to hard drugs by her boyfriend, and later husband, Blake Fielder-Civil. Her manager stated that she, "Changed overnight after she met Blake. She just sounded completely different. Her personality became more distant. And it seemed to me like that was down to the drugs. When I met her she smoked weed, but she thought the people who took class-A drugs were stupid. She used to laugh at them." Winehouse's management team suggested that she attend rehab for her persistent alcohol abuse in the early 2000s, but she refused to seek help.
Instead, she wrote her most famous song "Rehab", which ended up on the top 10 list in the UK in 2006. In 2007, Winehouse was hospitalized for an overdose, though she first attributed the visit to exhaustion. She later admitted that this hospitalization was due to a mix of several hard drugs she took during a bar crawl. Over the next few years, Winehouse was arrested a few times for drug possession, but she was never quite able to stop using drugs or alcohol. Sadly, Winehouse was found dead in her apartment of alcohol poisoning in 2011.
How old was Amy Winehouse when she died?
RELATED: 'Amy' Documentary Gives Winehouse Her Voice Back
Despite having the voice and demeanor of much older woman, Amy Winehouse was only 27 years old at the time of her death. In her 27 years, she won five Grammy Awards, earning a spot in the Guinness Book of World Records for "Most Grammy Awards Won by a British Female Act." Winehouse's unique vocals and jazzy tone opened the door for other up-and-coming female artists like Adele and Duffy in the early 2000s, completely changing the landscape of modern popular music during that decade.
Winehouse's dark lyrics and refusal to conform to the norms of pop music cement her as one of the most influential musicians of all time in the minds of many critics and fans all around the world.