How Old Are Elon Musk's Kids in 2022, Including Daughter Vivian Jenna Wilson?
Elon Musk is known for his work with Tesla and SpaceX — and his billionaire status has certainly garnered him plenty of attention. His personal relationships with musician Grimes and actor Amber Heard have also put him in the spotlight. Now, Elon Musk's transgender daughter, Vivian Jenna Wilson, hopes to separate herself from her father completely. So, how old are Elon Musk's kids in 2022? Here's what to know.
What are Elon Musk's children's names?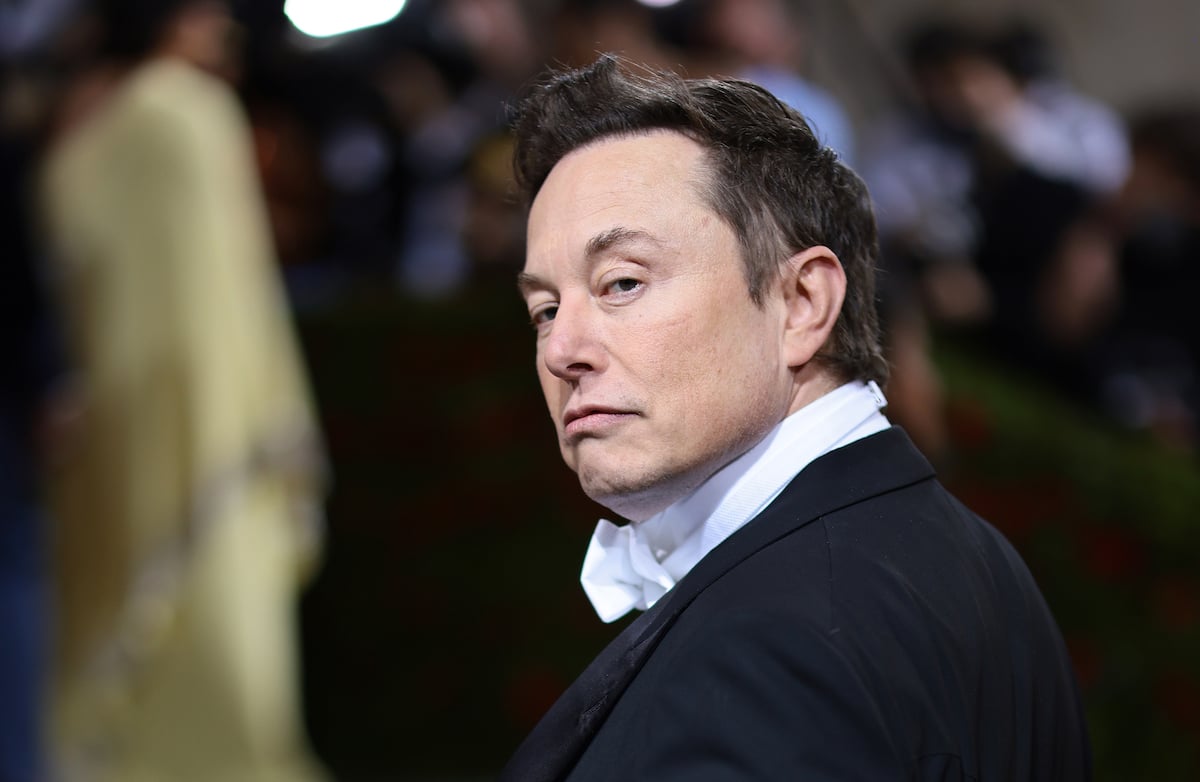 Elon Musk's kids continue to share their spotlight with their famous father. The billionaire has several children with ex-wife Justine Wilson. Page Six notes Justine and Elon had their first son, Nevada Alexander Musk, in 2002, though the baby died from sudden infant death syndrome. The couple then turned to IVF and gave birth to twins in 2004. The twins' names are Griffin Musk and Vivian Jenna Wilson (previously Xavier Musk).
In 2006, the couple used IVF again, and Justine had triplets. Kai, Saxon, and Damian Musk were born.
Elon didn't have more children until he met musician Grimes, whose real name is Claire Elise Boucher. The musician and billionaire met in 2018 and had their son, X AE A-XII, in 2020. The couple, who reportedly broke up in September 2021, welcomed a daughter via surrogate in December 2021. Their daughter's name is Exa Dark Sideræl Musk.
How old is Elon Musk's daughter, Vivian Jenna Wilson? How old are the rest of Elon Musk's kids?
So, how old are Elon Musk's kids in 2022?
Griffin Musk is now 18 years old, as is Vivian Jenna Wilson. According to the Daily Mail, Vivian filed paperwork on April 18 for a legal name and gender change. The paperwork stated, "I no longer live with or wish to be related to my biological father in any way, shape, or form." For this reason, she wants to take her mother's maiden name as her last name.
Kai, Saxon, and Damian Musk are all 16 years old in 2022. The triplets, as well as Griffin Musk, continue to keep a low profile despite the current media surrounding Vivian Jenna Wilson.
As for Elon and Grimes' children, X AE A-XII turned 2 years old in May 2022, and Exa Dark Sideræl Musk won't turn a year old until December 2022. This puts nearly an 18-year age difference between Elon's oldest kids and his youngest.
Grimes said she wants more children with the billionaire
Business Insider reports Grimes and Elon Musk still aren't officially together as a romantic couple, but they still have a bond. Additionally, it seems Grimes still wants to grow their family.
"I would probably refer to him as my boyfriend, but we're very fluid," Grimes explained to Vanity Fair, according to Insider. "We live in separate houses. We're best friends. We see each other all the time … we just have our own thing going on, and I don't expect other people to understand it." 
As for more kids, Grimes mentioned they talked about having "three or four" children together. With potentially two additional children, this brings Elon Musk's kid count to nine. We'll have to wait and see what Grimes and Elon decide to do in the future.
For more on the entertainment world and exclusive interviews, subscribe to Showbiz Cheat Sheet's YouTube channel.
RELATED: Grimes Confessed She's Had to Move Multiple Times: 'People Keep Finding Where We Live'