How Old Is 'West Side Story' Star, Rachel Zegler? How Old Is Her Character, María, Supposed to Be?
This teenager is the star of 'West Side Story.' Here's what we know about Rachel Zegler and her character in the movie musical, Maria.
She may be young, but Rachel Zegler isn't afraid to share her voice with the world. This actor stars as Maria in Steven Spielberg's adaptation of the Tony-award winning musical, West Side Story. When she was cast in the starring role, though, this performer was still in high school, starring in one musical at her school. 
Rachel Zegler starred in a number of productions throughout her high school career
Sure, she may be known for belting out "Shallow" in an empty auditorium, but Rachel Zegler has been singing (and acting) pretty much her entire life. On stage, she has taken on the role of Belle in Beauty and the Beast, Cosette in Les Misérables, and Ariel in The Little Mermaid. 
The actress eventually got the role of Maria in the movie version of West Side Story. Before even acting in the movie reboot of this musical, though, Rachel Zegler portrayed the title role of Maria at the Bergen Performing Arts Centre.
"When I played Maria on stage a few summers ago, I never could have imagined that I'd be taking on the role again in Steven Spielberg's West Side Story," Rachel Zegler captioned one Instagram post.
"As a Colombian-American woman growing up in this day and age, strong roles like Maria are so important," she continued. "To be able to bring that role to life— a role that means so much to the Hispanic community— is so humbling."
Rachel Zegler got the role of Maria while still in high school
During the spring of her senior year, Rachel Zegler appeared in her high school's production of Shrek as Princess Fiona. It was a few weeks later that she went from the halls of high school to the movie set of West Side Story.
The actor went to an open audition while still attending high school. After meeting the actor who will portray Tony, she got the lead role. She will star in the upcoming adaptation, along with actors like Maddie Ziegler (Dance Moms,) Ariana DeBose (Hamilton,) and David Alvarez (Billy Elliot.)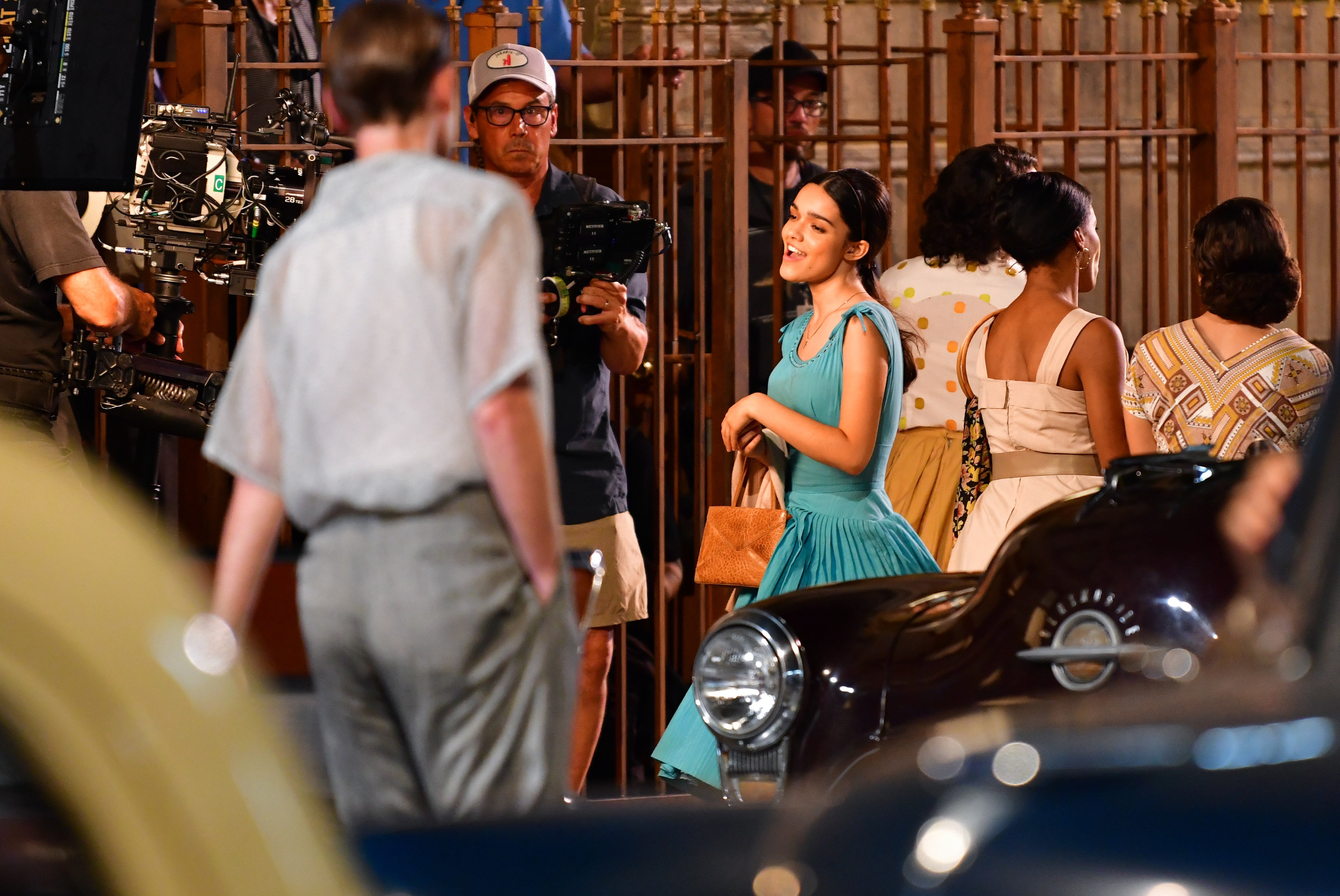 How old is 'West Side Story' actor, Rachel Zegler? 
Rachel Zegler was born on May 3, 2001. That will make her 19-years-old at the time of West Side Story's release. Although it's never explicitly stated, some fans expect that the characters Maria and Tony are around the same age. 
According to IMDb, "both Natalie Wood, (who played Maria,) and Richard Beymer, (who played Tony,) were 23 at the time of the filming." Because this musical is based on Romeo and Juliet, and Juliet is around 14-years-old in the original play, some suspect the West Side Story characters would, presumably, be teenagers, too. 
West Side Story is scheduled for a December 2020 release, although that date may change due to the coronavirus (COVID-19) pandemic. In the meantime, fans can catch up with Rachel Zegler on Instagram, Twitter, and YouTube.