Olivia Jade and Lori Loughlin Fans Still Have 'Zero Sympathy' after 'Red Table Talk' Apology
'Olivia Jade and 'Full House' alum Lori Loughlin have no sympathies from fans even after a 'Red Table Talk' apology from Olivia Jade.
Olivia Jade Giannulli apologized for her parents, Full House alum Lori Loughlin and Mossimo Giannulli, and their college admissions scandal. However, Red Table Talk fans comment that they have "zero sympathy" for the 21-year-old beauty and lifestyle influencer after her apology.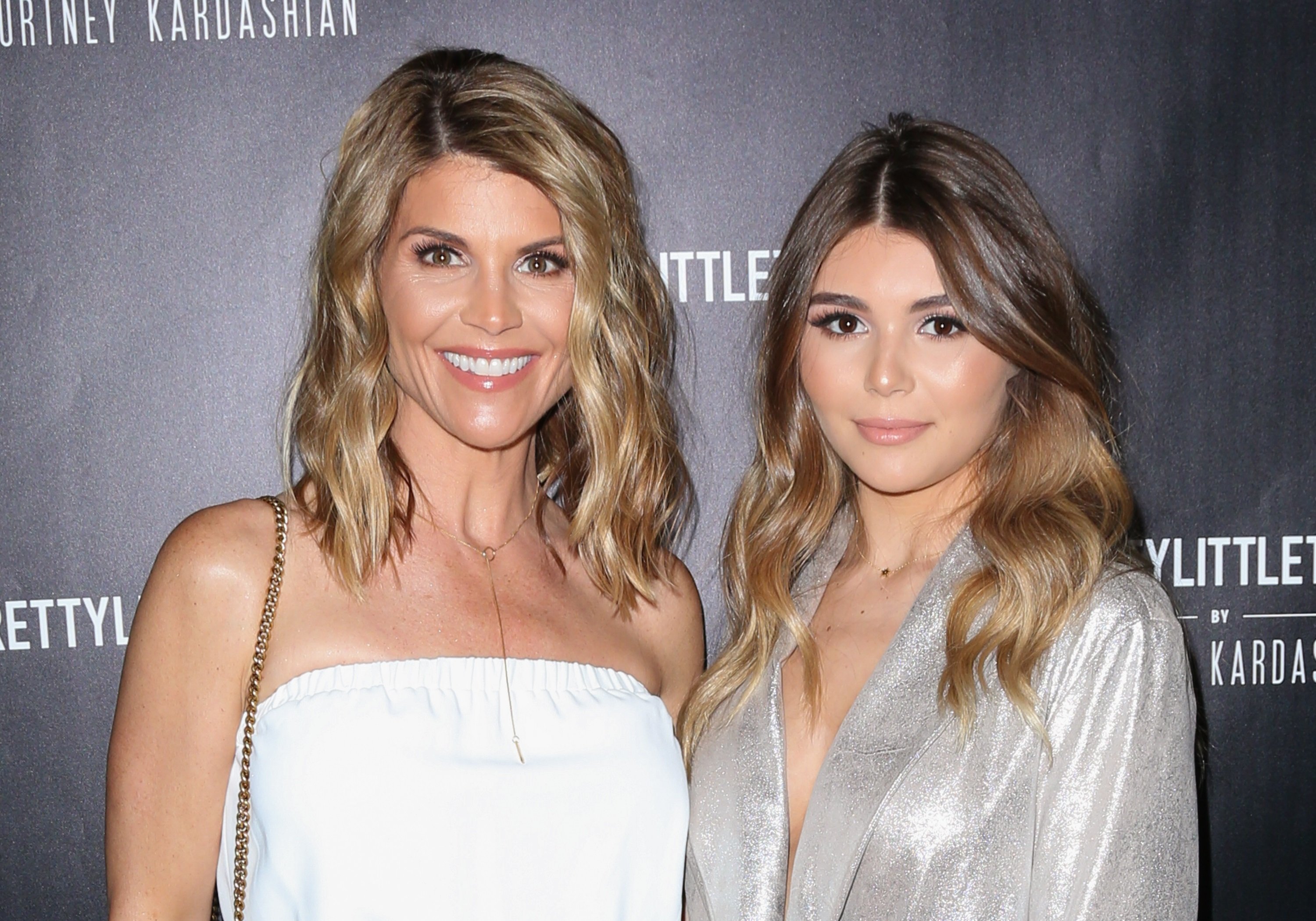 Olivia Jade Giannulli admitted 'what happened is wrong' on 'Red Table Talk'
On Dec. 8, 2020, Giannulli told Jada Pinkett Smith, Willow Smith, and Adrienne Norris-Banfield her side of the college admissions scandal. She maintained that she didn't know what was happening was wrong at the time. The beauty influencer explained that the other people in her "bubble" were also donating funds to colleges to help their children get into the school of their choice. It took her over a year to realize the weight of what her parents did when they paid $500,000 to help her and sister Isabella Rose get into the University of Southern California.
"I think that what hasn't been super public is there is no justifying or excusing what happened because what happened is wrong," Giannulli told the Red Table Talk. "Every single person in my family can be like 'That was messed up. That was a big mistake'. What's so important for me is to learn from the mistake."
She also admitted that she comes from a place of privilege and hopes to "do better."
"I'm 21; I think I deserve a second chance," Giannulli added.
'Red Table Talk' fans have 'zero sympathy' for Olivia Jade Giannulli
After the Red Table Talk, fans shared over 13,000 comments in the first 12 hours after the episode aired. However, many of the sentiments were not favorable. Fans agree with Gammy that it's hard to show compassion toward Giannulli because of her privilege.
"I'm with Gam on this one!" one fan wrote on the Facebook Watch video. "Money and white privilege got her in, and if they wouldn't have gotten caught, none would be the wiser. Sadly enough, I don't believe she didn't know. She was all over social media, saying how successful she was becoming and how she didn't really have time for school or a true desire to be there. Her schedule was too busy partying it up on yachts and pursuing her career."
Other fans agree that the Black community has difficulty getting their children into decent public schools, let alone top tier Universities. So, they find it hard to sympathize with Giannulli.
"I agree with Gammy," another user added. "I was one of those kids who had to use a different address growing up to go to a better school, and when the district found out, I was no longer allowed to attend school in that city anymore because it counted as a fraud."
A few fans enjoyed the interview and want the influencer to educate her parents
"Such a great interview!" one viewer wrote. "Olivia seems to have a good head on her shoulders as she recognizes her privilege and wants to educate herself. It would be great for others like her (race, age) to watch this episode for learning purposes."
Other fans agree that they enjoyed what she brought to the table.
"GREAT interview," another Red Table Talk fan added. "Maybe, she can educate her parents and circle of influence."