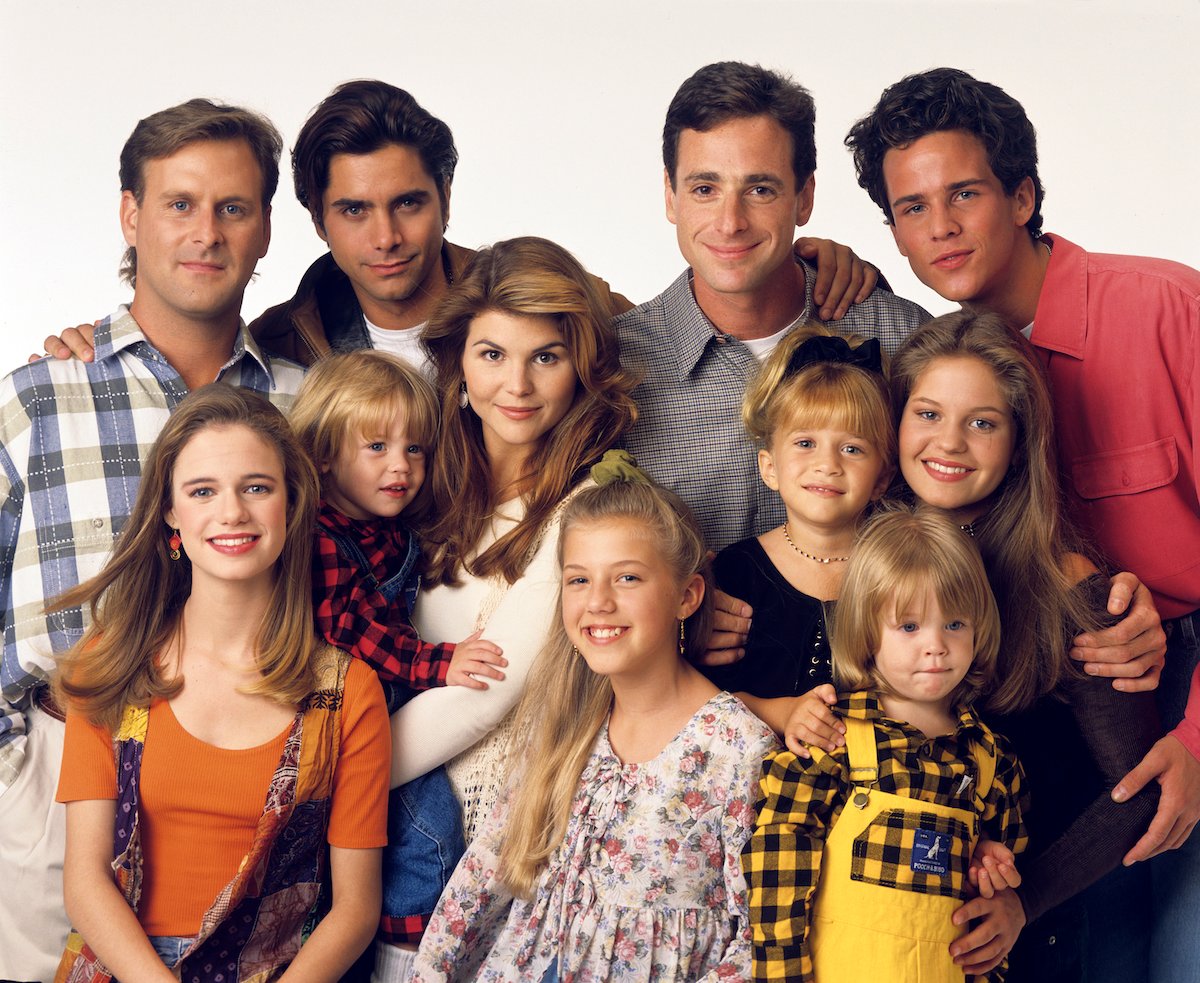 Full House
Full House is a TV show about a widowed sportscaster whose rebellious musician brother-in-law and standup comedian friend help him raise his three young daughters in San Francisco. The sitcom aired on ABC for eight seasons from 1987 to 1995.
It stars Bob Saget as Danny Tanner, John Stamos as Jesse Katsopolis, Dave Coulier as Joey Gladstone, Candace Cameron Bure as DJ Tanner, Jodie Sweetin as Stephanie Tanner, and twins Mary-Kate and Ashley Olsen as Michelle Tanner. Supporting players include Lori Loughlin as Jesse's significant other, Rebecca Donaldson; Andrea Barber as kooky neighbor Kimmy Gibbler; and Scott Weinger as DJ's boyfriend, Steve Hale.
Many of the cast members also appear in the sequel, Fuller House, streaming on Netflix.
---
Main cast: Bob Saget, John Stamos, Dave Coulier, Candace Cameron Bure, Jodie Sweetin, Ashley Olsen, Mary-Kate Olsen, Lori Loughlin, Andrea Barber, Scott Weinger
Creator: Jeff Franklin
TV genres: Sitcom, comedy
Original release: 1987-1995
Seasons: 8
Network/Streaming: ABC, Hulu
Behind the scenes: John Stamos tried to get Mary-Kate and Ashley Olsen, who played Michelle in Full House, fired because he thought they cried too much as babies.
Fun facts: The Full House theme song, "Everywhere You Look," won the ASCAP Award for Top TV Series four years in a row. Also, Scott Weinger voiced the title character in the Disney animated classic Aladdin.
Spinoff: Fuller House
If you like Full House, you might also like: Blossom, Boy Meets World, Family Matters, Growing Pains, My Two Dads
---